9 July 2018
Successful CAI Lipica 2018
After four days of wonderful sport, the international two-and three star competition in Lipica finished with the obstacle driving competition. Again, Lipica was blessed with wonderful weather and together with the very good organisation, this event will be remembered as one of the smoothest-ran driving events in this part of Europe. After the successful World Pair Championships in 2017, Lipica can look back to another wonderful event with great sport and happy competitors.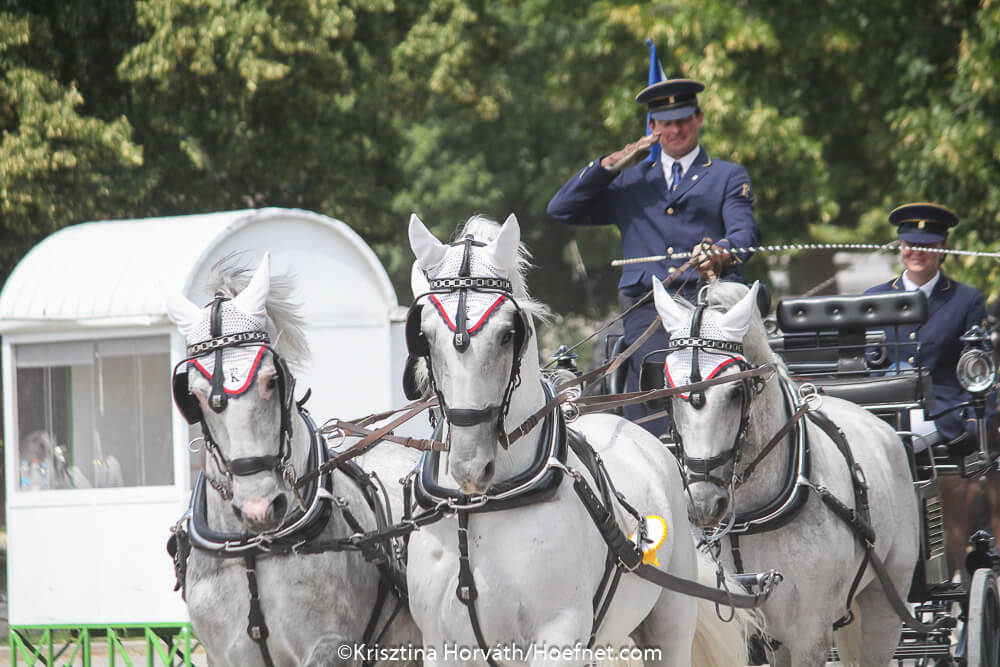 Jiri Nesvacil won the Horse Teams Class ahead of his bother Radek
Photo:
Krisztina Horváth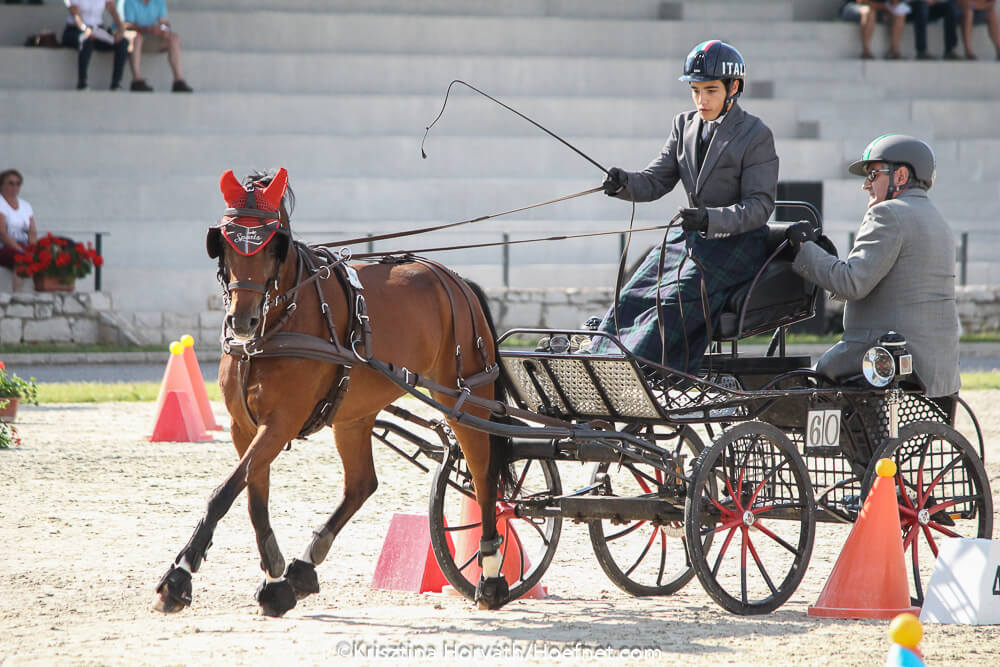 Andrea Pili with Darwina
Photo:
Krisztina Horváth
For the first time, the Children, Juniors and Young Drivers were invited to compete and they used Lipica to put their ponies and horses to the last test before the European Championships in Kisbér-Aszár in August. Junior Andrea Pili won with Darwina and finished third with Aron L, who was previously driven by Cristiano Cividini. Timea Krisztina Rozmán finished in second place.
Francesca Consolini won the Children's class, Young Driver Grabriele Grasso drove a clear cones course which dropped Maté Margitai to the second place.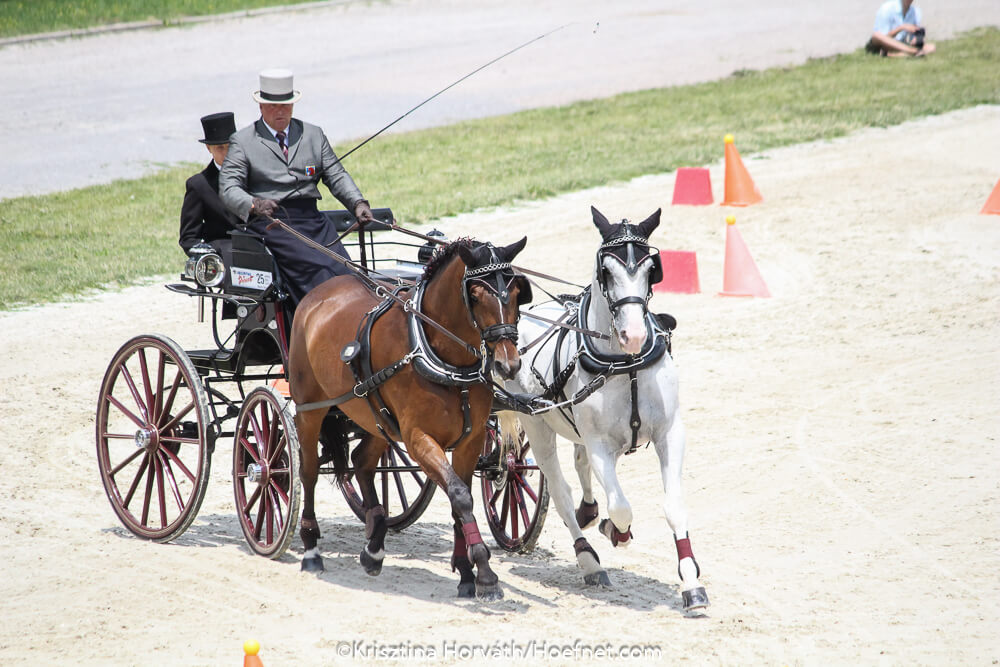 Beat Schenk
Photo:
Krisztina Horváth
Beat Schenk won the horse pairs class, ahead of Miroslav Matuska with the Lipizzaner horses from Topolcianky. Matuska climbed to the second place after having only 0,35 penalties for exceeding the time allowed. Home favorite Miha Tavcar finished in third place after a very good round in the cones. Ferenc Galbacs jr. was the only driver with a double clear round, which moved him up to the fourth place.
The 2* horse pairs class was won by Hungary's Krisztian Erdos, who won all phases of the competition.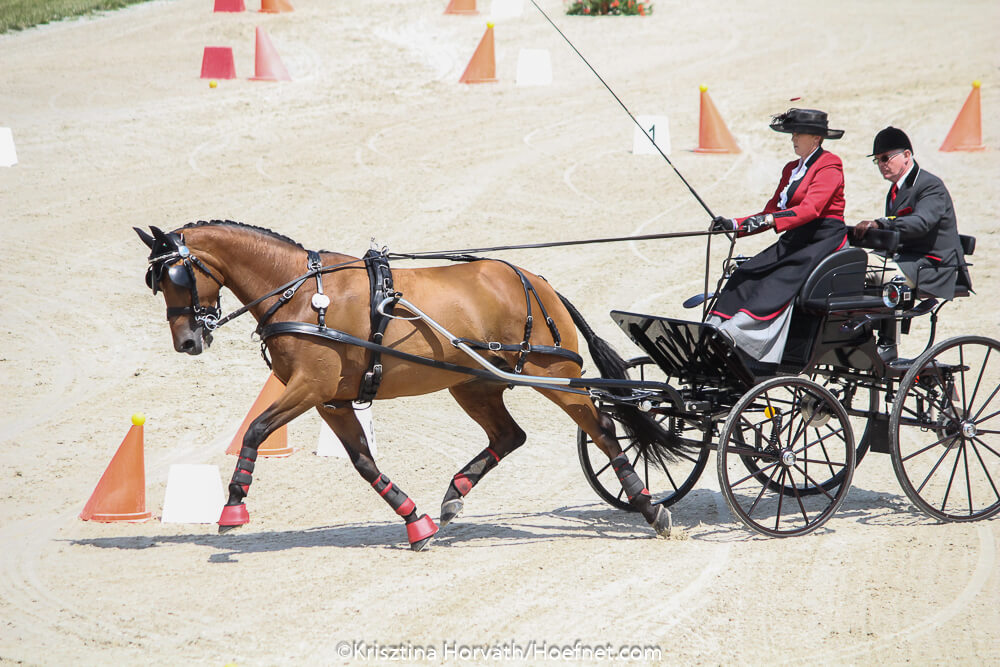 Laure Philippot
Photo:
Krisztina Horváth
After her win in dressage, Laure Philippot kept her lead throughout the competition. The Belgian horse woman drove her Hannoverian Galen V to the 7th place in the marathon and stayed ahead of her 11 competitors. Laure is one of the candidates to represent Belgium at the upcoming World Championships in Kronenberg at the end of August. Cones winner Luca Cassottana finished in second place, ahead of Luca Bordet.
The 2* horse singles class was won by Germany's Edwin Kiefer, ahead of Kurt Gösler from Austria and Libor Kurka from the Czech Republic.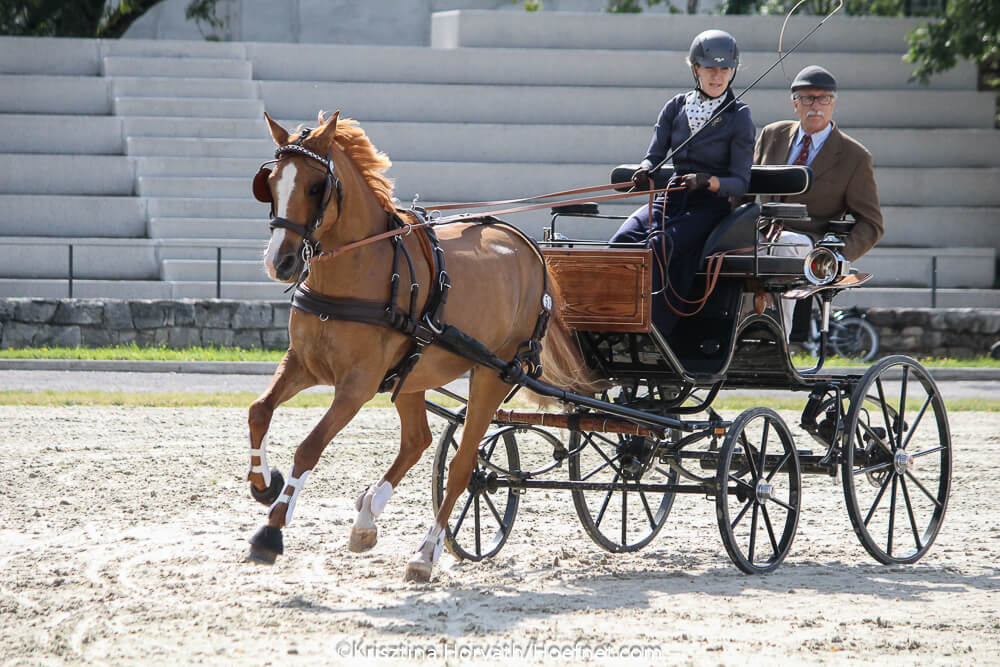 Rebecca Nick
Photo:
Krisztina Horváth
Rebecca Nick and her 13-year-old German pony Dottoressa were unbeatable in the pony singles class. The Austrian duo won all phases of the competition ahead of Katrin Hertkorn-Kiefer and Giulia Arreghini.
Karl Cvörnjek claimed the first and second place with his nice looking Welsh pony pairs. Alessandro Calzavara finished in third place.
Organiser of the upcoming European Championships for the Children, Juniors and Young Drivers in Kisbér-Aszár Vilmos Jámbor was the sole competitor in the pony fours class, but put down good performances with his Hackney ponies.