14 October 2013
Successful FEI Course in Lipica
On 11, 12 and 13 October, the beautiful Lipizzaner Stud Farm in Lipica, Slovenia, successfully hosted an FEI Level 1 & 2 Course for Promotion and Maintenance for Candidate and International Judges and for Candidate and International Technical Delegates.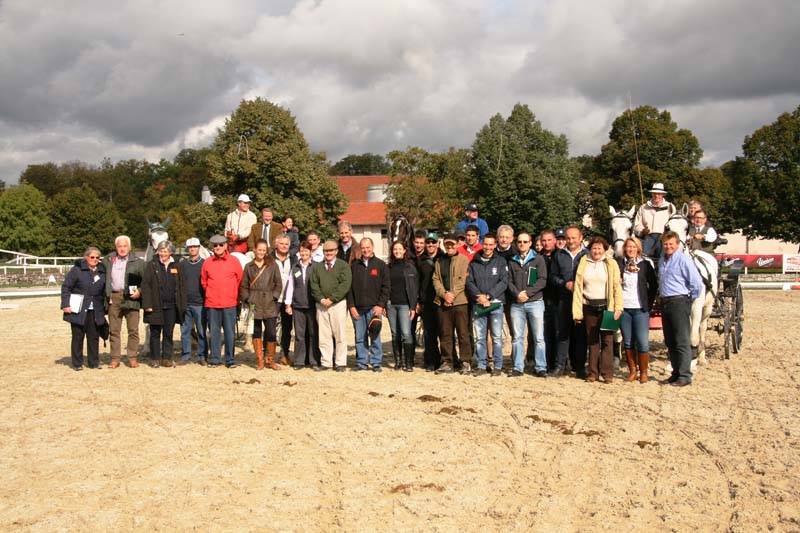 Over 30 people attended the course, which was professionally conducted by double World Champion Boyd Exell (AUS), Mark Wentein (BEL) and Richard Papens (BEL). Despite the rain on Saturday during the practical parts in the main arena in Lipica, the Judges and Technical Delegates all very much enjoyed the classes and took their knowledge up to another level thanks to the course directors.
The Hungarian drivers Vilmos Jambor and Jozsef Scheik jr. presented their horses in single, pair and four-in-hand. Lipica-based World Championship competitor Mitja Mahorcic drove his pair of Lipizzaner horses and the talented Young Driver Pille-Riin Roosileht from Estonia showed her lovely pony to the attendees.
The Judges and Technical Delegates worked together closely during the practical parts which was educational for both groups. The TD's were asked by Boyd to judge the dressage tests, which resulted in nice discussions.
The hospitality of Lipica Stud Farm, the beautiful area, the nice and friendly people formed a welcoming venue for this successful FEI Course.