16 April 2020
The best breeds for driving part 1: Dutch harness horses
The combined driving sport requires skill, speed and stamina, so which are the preferred breeds of horse for the top competitors? In this series we will be featuring the four most popular breeds of driving horses. In this first article, we shine the light on the Gelderlanders or Dutch Harness Horses.
Why they shine
Gelderlanders, also known as Dutch Harness Horses, were bred for driving, combining Dutch warmblood and hackney blood to create extravagant movers who also have strength and stamina. Traditional gelderlanders, often found in coaching teams, are larger and rangier, while the "modern" stamp is the primary choice for the world's top four-in-hand competitors.
"A good team doesn't have to be any specific breed but they need to be good-moving horses with fantastic characters, they have got to match and they have got to be physically fit and strong. You're testing them in three phases, so that's a tall order," says world champion Boyd Exell.
"I don't really mind what I drive but I like the style of the Dutch harness horses —when I was a child I worked with hackneys and I like that style of self-carriage, the movement of the shoulder and knee and the uphill paces."
Horses with too much knee action can cover less ground — sometimes giving Dutch warmblood teams, rather than gelderlanders, an advantage in the cones — but gelderlanders can have a power advantage in the marathon.
"They're physically strong and can cope well with conditions like deep mud," adds Boyd.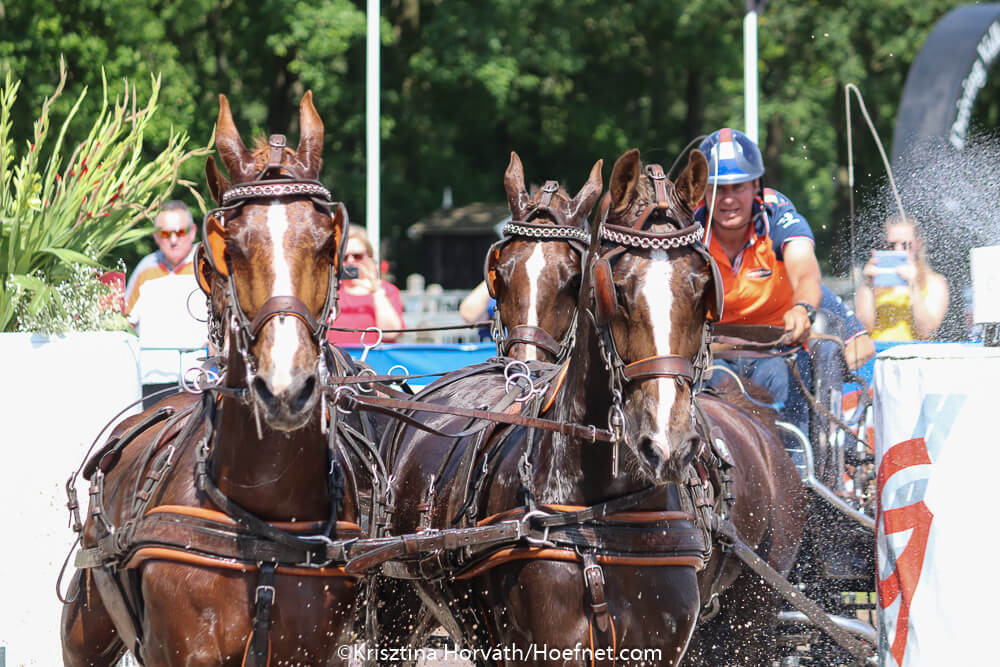 Koos de Ronde
Photo:
Krisztina Horváth
Who drives them
World champion Boyd Exell (AUS); Koos de Ronde (NED); Chester Weber (USA) and Hungarians Vilmos and Zoltan Lazar, to name a few. Other drivers combine Dutch warmbloods and gelderlanders in their line-up, including father and son Ijsbrand and Bram Chardon (NED).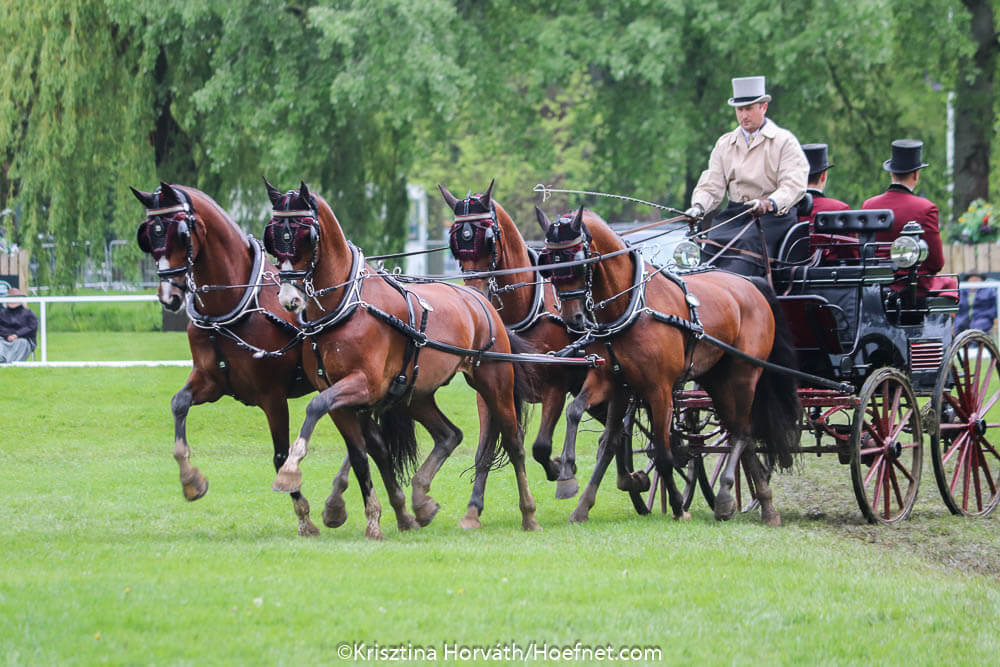 Chester Weber
Photo:
Krisztina Horváth
A star example
The well-known duo of Sam, bought from driving legend George Bowman, and Curious, who was bought in Holland, helped Boyd Exell to secure world titles before being sold to Spain following their 2014 World Equestrian Games victory. Their shoes have been filled by his current star dressage leaders Carlos and Celviro.
Source: Virtual Windsor.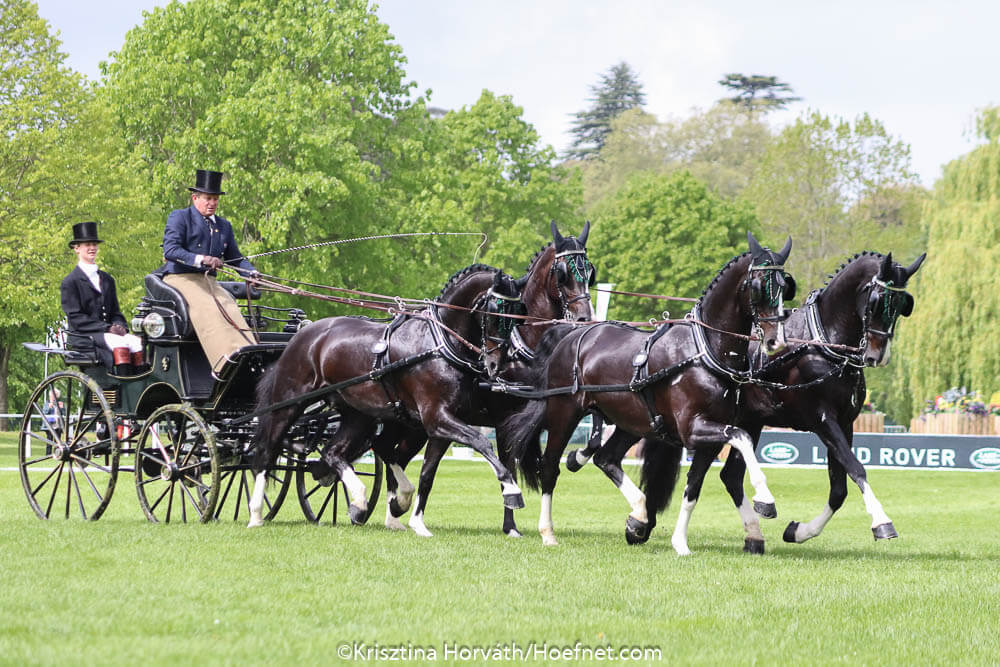 Boyd Exell
Photo:
Krisztina Horváth