18 October 2019
Maastricht 2019: Top competitors for FEI Driving World Cup
Last Monday the International Equestrian Federation announced the competitors of the FEI Driving World Cup. Jumping Indoor Maastricht is happy that all top drivers will come to Maastricht including the current three best drivers in the Netherlands: last year's winner Koos de Ronde, IJsbrand Chardon and reigning European and World Cup champion Bram Chardon, who received a wildcard.
Premiere
Jumping Indoor Maastricht has a premiere this year: for the very first time ever a female driver has qualified for the World Cup series: Germany's Mareike Harm. "It is very exciting, I have to compete against the world's best drivers. However, taking part is more important than winning," smiled the 33-year-old driver.
The line-up is completed by Australian multiple world champion and world cup winner Boyd Exell and Belgium's Glenn Geerts.
Click here for more information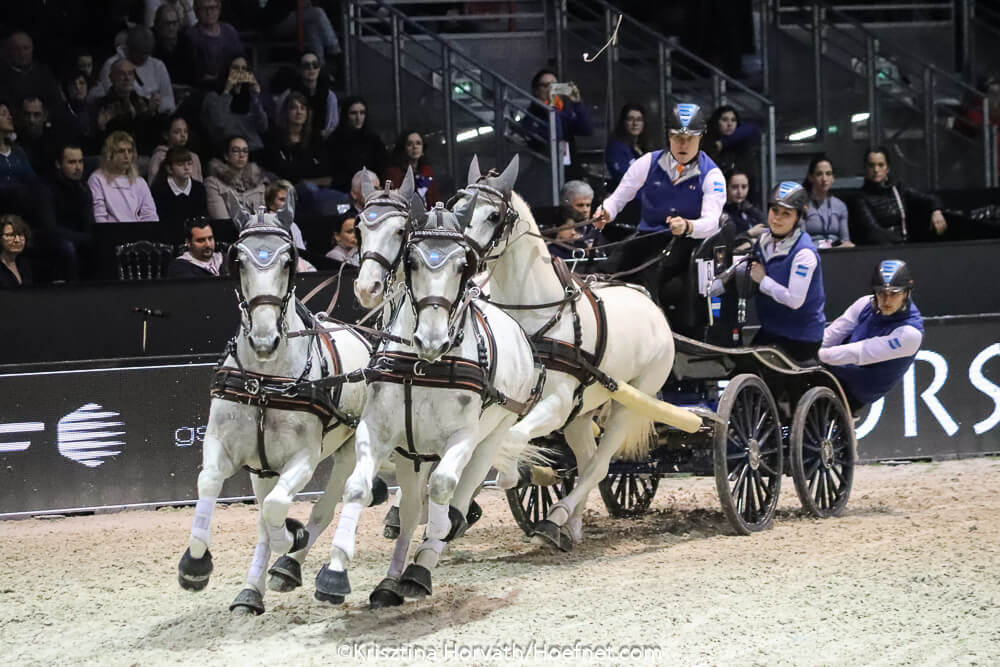 Photo:
Krisztina Horváth