24 June 2019
Tradition & Combined Driving go hand-in-hand in Sandringham
Open and free to all spectators, the biggest horse driving event in the UK enjoys the perfect backdrop of Sandringham Estate's rolling parkland from 27th to 30th June.
If your preferred transport is a traditional coach and team of four elegant horses, come and choose your favourite on Friday, 28 June, when the Coaching Club holds its drive. They share the day with the equally graceful dressage phase of the FEI and club horse driving trials competition. Modern vehicles and every shape and size of horse and pony take part in this, which is the first of three days of top class horsemanship and which will decide who represents Great Britain at the World Championships for horse pairs and combined ponies.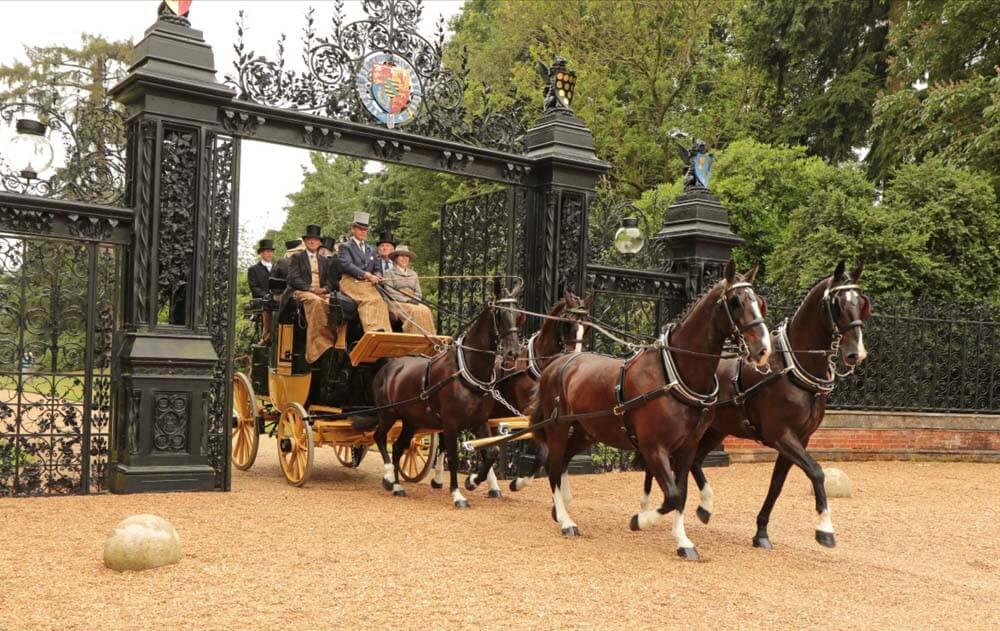 Heavy horses
For the first time this year the Suffolk Heavy Horse Society will be bringing over 20 turnouts into the arena on Saturday morning, to show off this rare breed of Heavy Horses (they are now on the endangered list) and their versatility.
A wide selection of traditional carriages are driven over the weekend in the Attelage de Tradition event, or if you are more interested in 21st-century speed than in Jane Austen's Regency England, thrill to the up-close-and-personal obstacle driving on Saturday.  Or enjoy seeing the horses and ponies taking smooth flowing routes round the Cones Course on Sunday 30th June.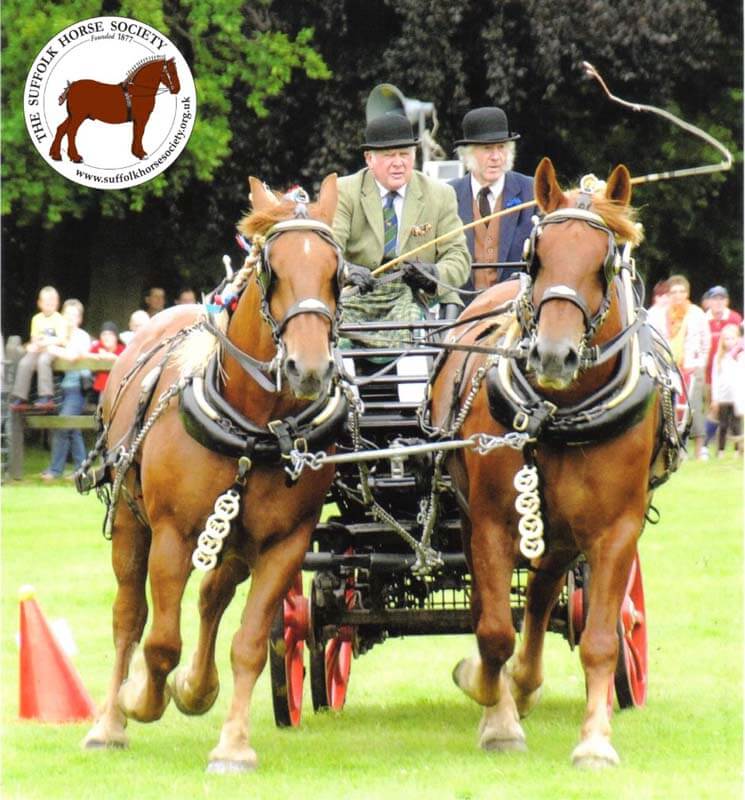 There will be top class competition from all over the country. Ponies and horses, singles and multiples, and drivers from teenage to over 70 and from every background take part. Despite its highly polished appearance, carriage driving is one of the friendliest family activities and anyone can join in, even without owning a horse.
Parking and entry for spectators is free for the whole event.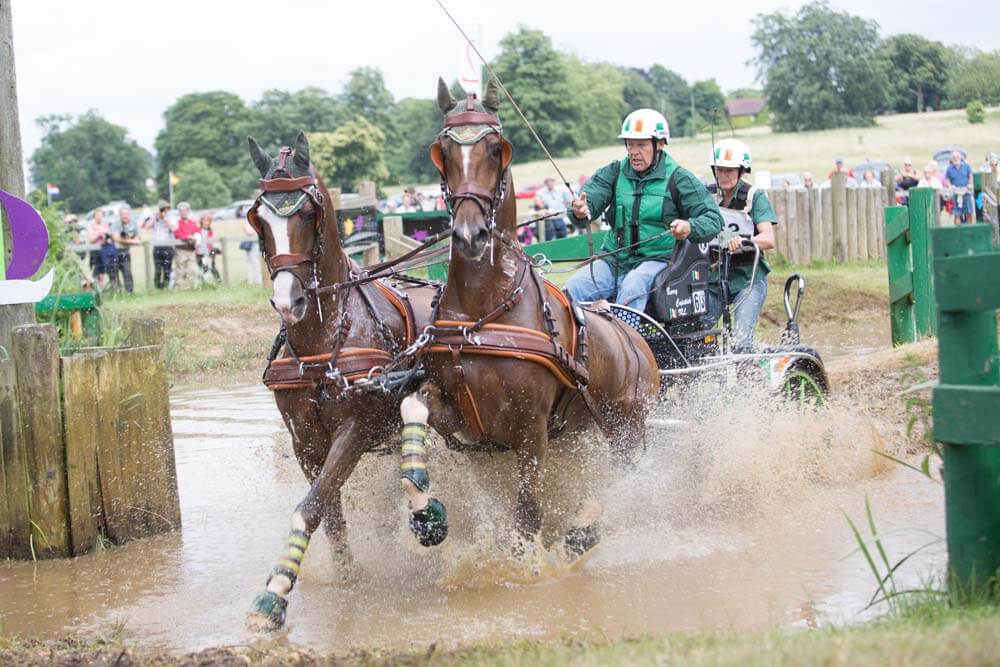 Photo:
Amy Mundell