13 September 2017
US Equestrian Driving Community Mourns Ed Young
It is with great sadness that the US Equestrian (USEF) driving community notes the passing of combined and carriage pleasure driving mentor and advocate Edward B. Young, Jr. (Geneseo, N.Y.) after a five-year battle with cancer. Born November 15, 1947, Young passed away on the evening of September 12, 2017 at the age of 69. Predeceased by parents, brother and sisters, Young is survived by sister, Elizabeth Rivers, many nieces and nephews, and loyal pets Gabriel & Luke. A devoted teacher, friend and brother, he pursued his equine passion with great success and fervor.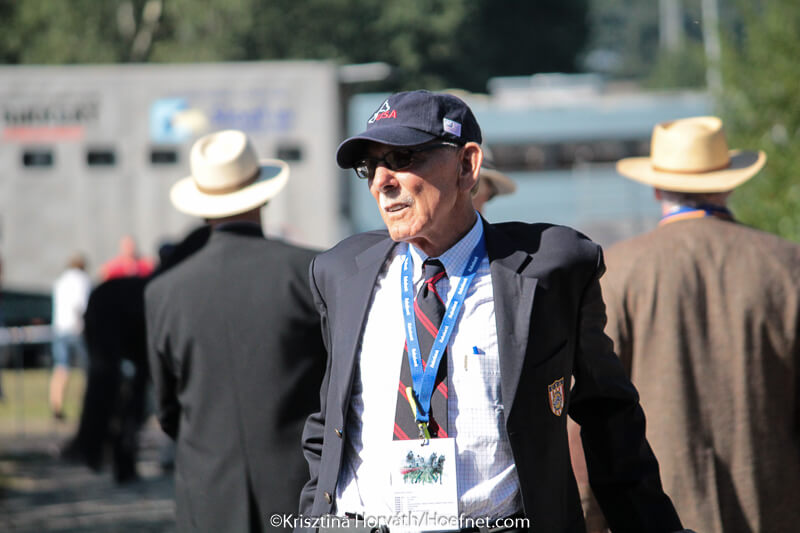 Photo:
Krisztina Horváth
A teacher by profession, Young used his skills to help guide and develop the sport of driving, both in North America and overseas, for more than 30 years. Although riding was his first love, he soon discovered that there was a need for more driving officials and "the rest is history!" He was a mentor to many and was well admired and liked.
Young served as a USEF 'R' Technical Delegate, an FEI Level 4 Technical Delegate, and Chef d'Equipe for many FEI Driving World Championships and several FEI World Equestrian Games. Additionally, Young managed the Walnut Hill Farm Driving Competition, the largest pleasure driving show in North America. In fact, Young served as Technical Delegate, show manager, or advisor to almost every pleasure show or combined driving event in North America.
Young also served as Chairman of the USEF Driving Sport Committee and was a long-standing member of the USEF Licensed Officials Committee. He will be missed dearly.
In lieu of flowers, Young wished that donations be made in his memory to the USEF Developing Driver program.

Jill Ryder