2 June 2019
Valkenswaard 2019: Wins for Exell and the Dutch Team
Despite the fact that it was no surprise that Boyd Exell won the competition today, the challenging cones course designed by Jeroen Houterman brought about a number of changes in the final results. The terrain was beautiful and the black cones with gold balls matching the Exell Equestrian logo added a special touch to the event.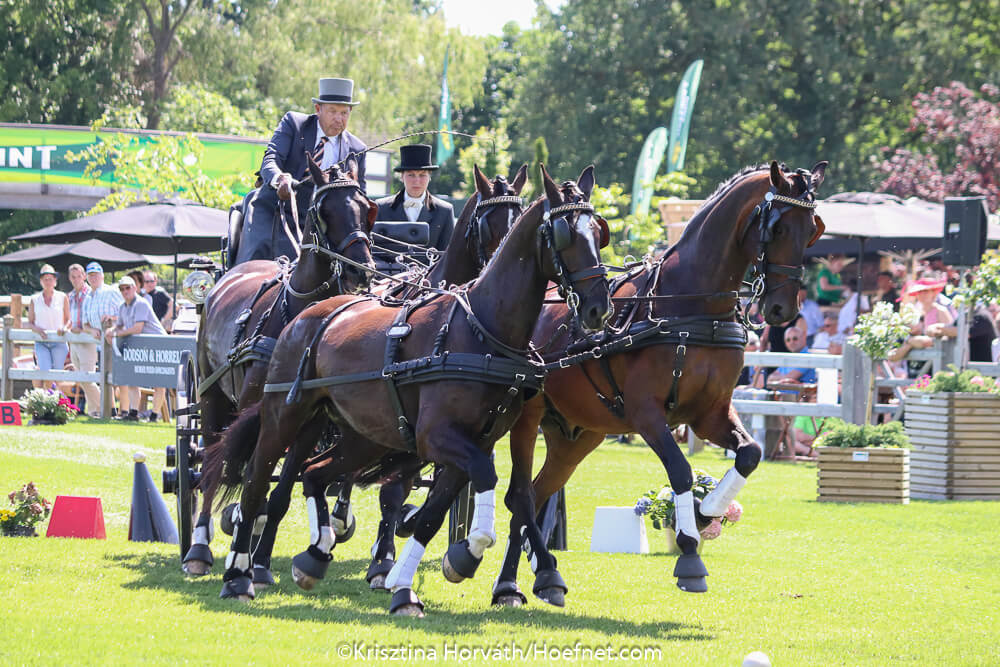 Photo:
Krisztina Horváth
The day began with the pair horses, and the challenging course saw just Carlo Vermeulen and Theo Timmerman driving double clear rounds. Timmerman who stood in seventh place after the marathon moved up to win the competition with his skilled driving. Stan van Eijk managed to keep the damage to just one ball to clinch second place and marathon winner Raymond Letteboer slipped to third.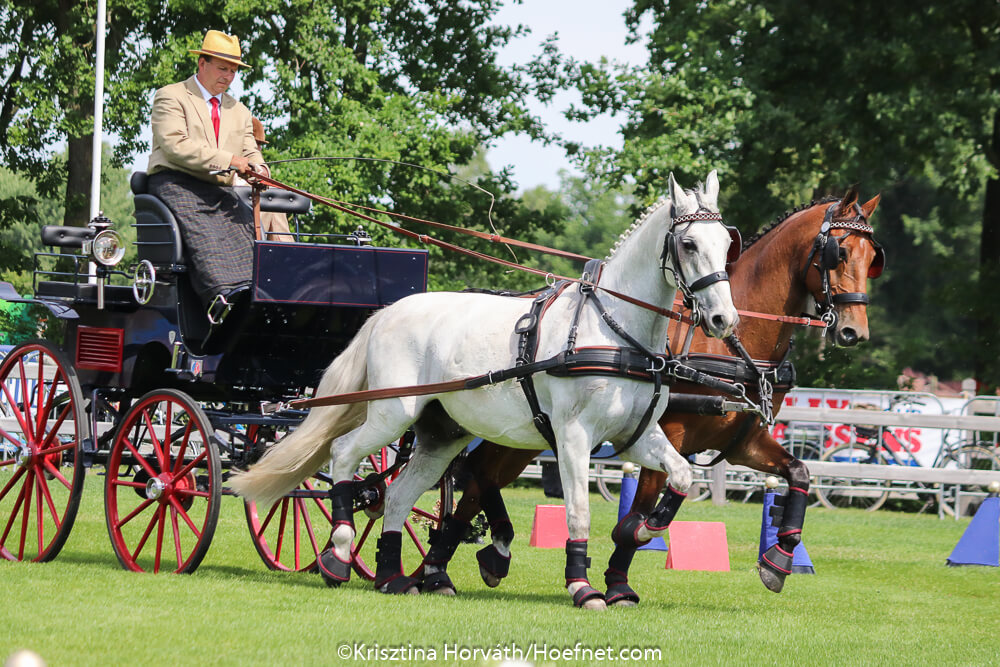 Theo Timmerman
No clear rounds
There was not one clear round with the four-in-hand horses. The cones was won by Marieke Harm, who with just 2,06 penalty points for time drove the best round. Host Boyd Exell had to settle for second place with just one tenth of a second separating him and Harm. This didn't bring his overall win into danger and with two balls down and time faults IJsbrand Chardon finished in second and Koos de Ronde in third.
It was a bit of a sour day for Glenn Geerts as he not only knocked down a few balls on course, but also forgot to drive gate 17 which eliminated him from the competition. This also ruined any chances of the Belgian team earning a podium place in the Nations Cup as the team consisted of only two drivers. The German team profited from the mistake and moved up to second place and Great Britain took third. With the strong results of both Chardon and De Ronde gold in the Nations Cup went to the Netherlands.
It was a fantastic week of international driving sport in the Netherlands with perfect weather conditions an added bonus. Next year the competition in Valkenswaard will be held from 15-19 July 2020.
Click here for the photo album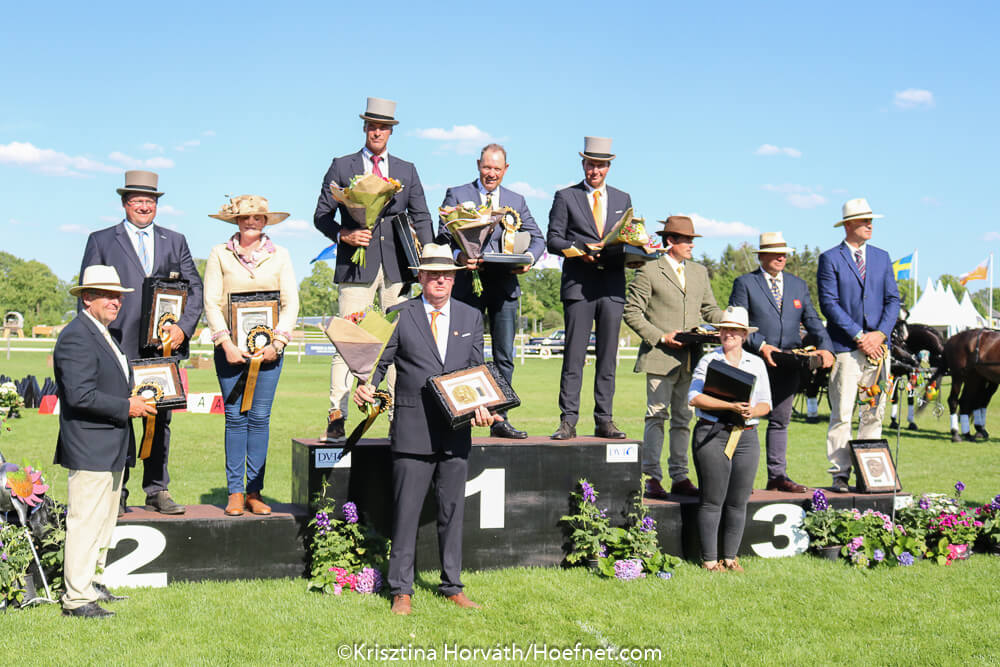 Photo:
Krisztina Horváth
Copyright reserved. Acquisition without acknowledgment and permission from info@hoefnet.nl is not allowed.