28 July 2021
Valkenswaard: Horse inspection
After the arrival of the competitors yesterday, the horse inspection took place today at Driving Valkenswaard International. Luckily the sun was able to peek through the clouds during the day.

A record number of 314 horses were declared fit to compete by the veterinarians and the judges. Only the horse Quebec from Germany's Mareike Harm will be re-inspected on Thursday afternoon.
Despite the bad weather circumstances last week, the grounds of Exell Eqestrian are still in very good shape. The training areas are spread out so that the footing is kept in the best possible condition.
The draw for the starting order for the dressage took place this afternoon. Tomorrow will be a long day with the first driver entering the arena at 8:00 am. The majority of the pairs will drive dressage on Thursday with the last 16 drivers to compete on Friday morning followed by the four-in-hands.
Click here for the starting orders and results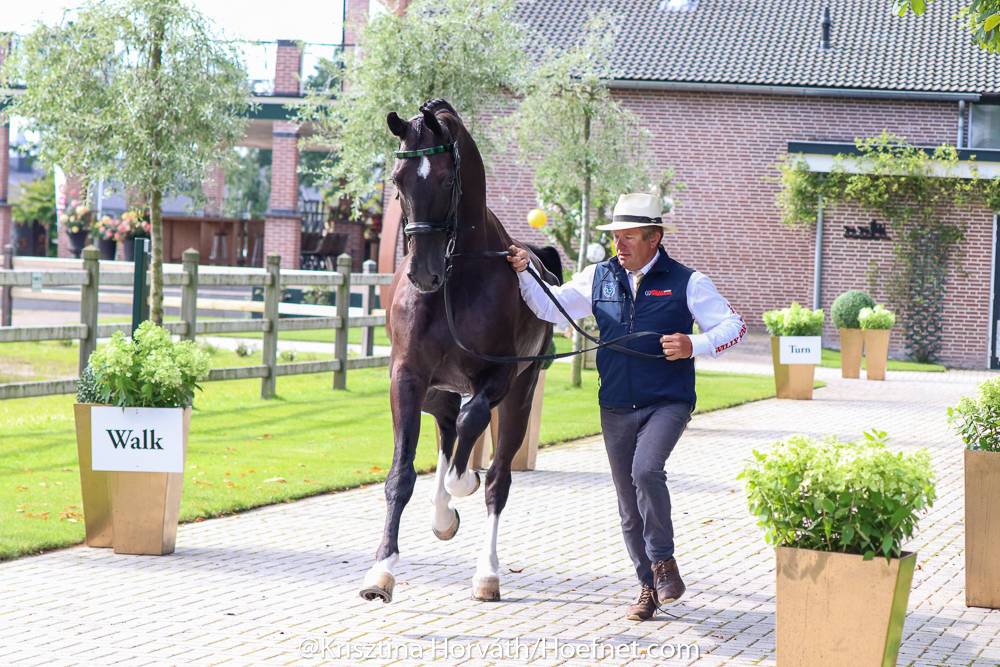 Photo:
Krisztina Horváth
Copyright reserved. Acquisition without acknowledgment and permission from [email protected] is not allowed.