11 June 2014
Vecsés: Seven horses out
Seven out of 300 horses were declared 'not fit to compete' during the horse inspection of the international driving competition with Nations Cup in Vecsés, Hungary, which took place under tropical circumstances.

József Dobrovitz. Photo Krisztina Horváth.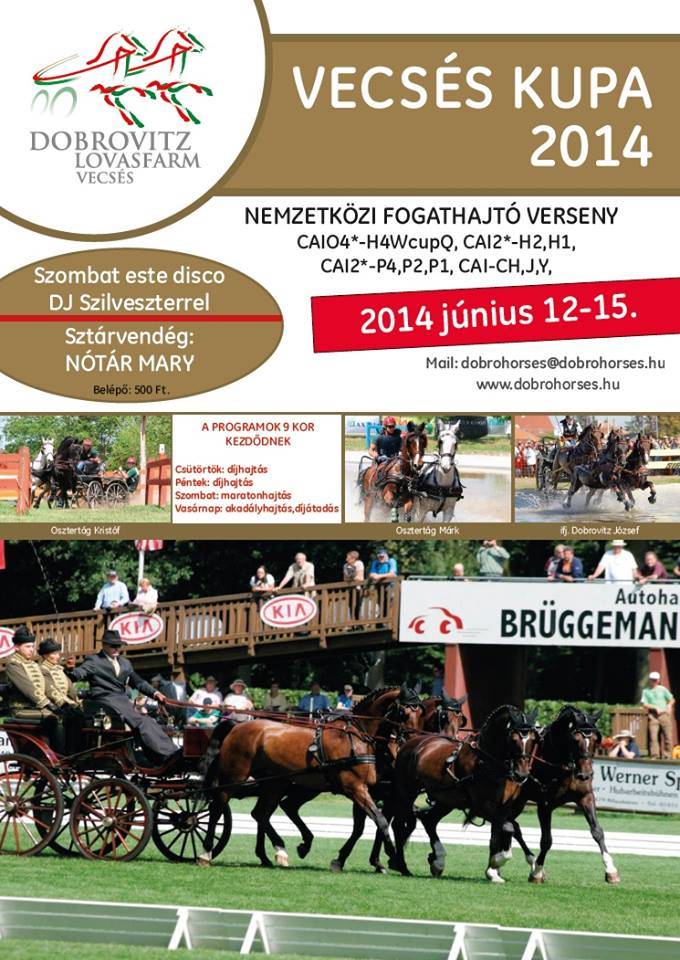 The horses of the Hungarian single drivers József Bozsik and Ferenc Bajaki, the Austrian four-in-hand driver Christian Schlögelhofer, the Hungarian pair drivers Szabolcs Kovacs, Lászlo Penzer, Robert Kiss and Rumanian pair driver Babo Kalman received the red light.