12 July 2018
Kisbér-Aszár opens entries to Four-in-hand ponies
In 2019 the World Championships for single, pair and four-in-hand ponies will be held in Kisbér-Aszár Hungary, where this year the European Championships for youth will also take place 16-19 August. In preparation for the 2019 World Championships a division has been added to the competition this year for four-in-hand ponies.

Both entry-fees and stabling are free for the four-in-hand ponies and there is €1000 in prize money to be given out. Entries will be accepted until 25 July to test out this World Championship accomodation.
Click here for the show schedule.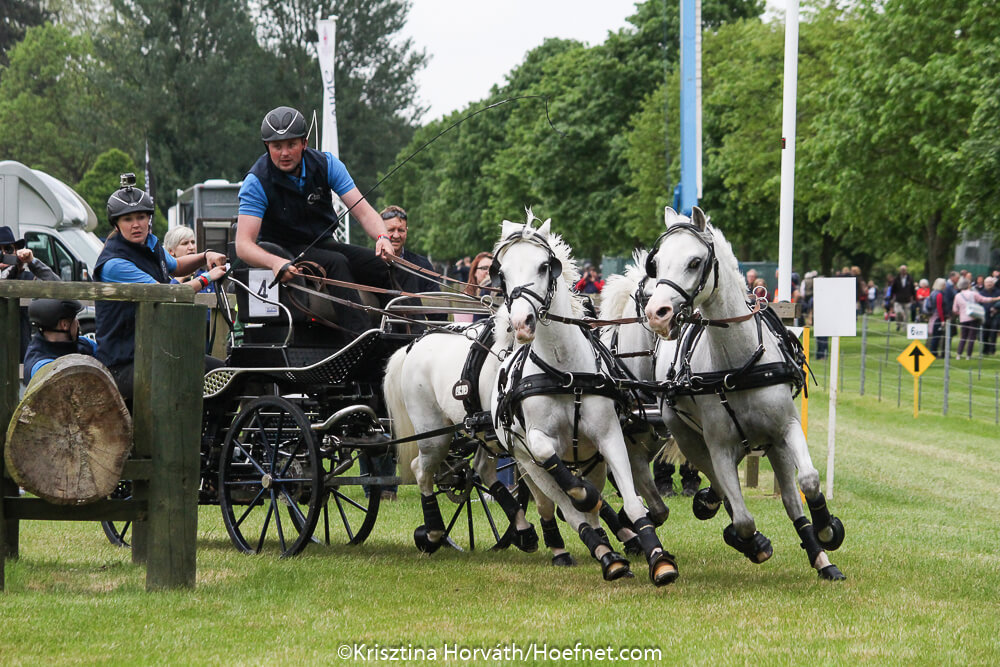 Photo:
Krisztina Horváth