16 April 2020
An Introduction to the Hoefnet team – Gemma: 'Creating a story from just two words.'
Next year will mark the 25th anniversary of Hoefnet. With more than 133,000 unique visitors per month, it has become one of the most popular combined-driving websites in the world. But who are the people behind Hoefnet? We would like to take this opportunity to introduce you to our staff, and this time it is our content editor Gemma.
Growing up between the flower bulbs
'I was born in Voorhout, which is an area in the Netherlands known for its flower and bulb production. Each year in the fall I would have eyes as big as saucers watching the horses and competitions during the harvest festivals. I was determined that I would have my own horse and carriage when I was older.
In the early nineties I received my horse driving license at the stable where I also rode under saddle. As stable help we were allowed to drive single and pair with a number of homebred Halflingers that belonged to the stable. My passion for driving was already starting to blossom.
In the following years horses were traded for horse power as my husband and I began our canal shipping company and also welcomed three children into the world. It was not until 2011 that I began to attend combined driving events in Limburg and Brabant as an enthusiastic spectator. Driving myself was not yet an option as my children were at an age which made it difficult to pack up and leave for a weekend competition.'
Answered an ad on Hoefnet
'Via an ad on Hoefnet ('Looking for a cameraman') I met Cindy in 2014 and have filmed a number of competitions over the years. The camerawork I did were then edited by my oldest son, as I am a bit digitally challenged!
The following year I began to contribute text and stories and that fits better with who I am. According to Cindy one of my greatest strengths is that I can create an entire article just from two key words,  a flyer or list of results.
Enjoying the Sport
'In addition to riding and driving my Gelderlander mare Inova, I am also active as a groom at competitions for Team Van Gestel and I contribute as a freelance writer for MenSport magazine. I hope to see my horse compete internationally some day and I truly enjoy watching others compete as well!'
My other hobby is running and I have run a number of half marathons over the past years. I am currently training towards my first full marathon.
Read more on Gemma on her Facebook page.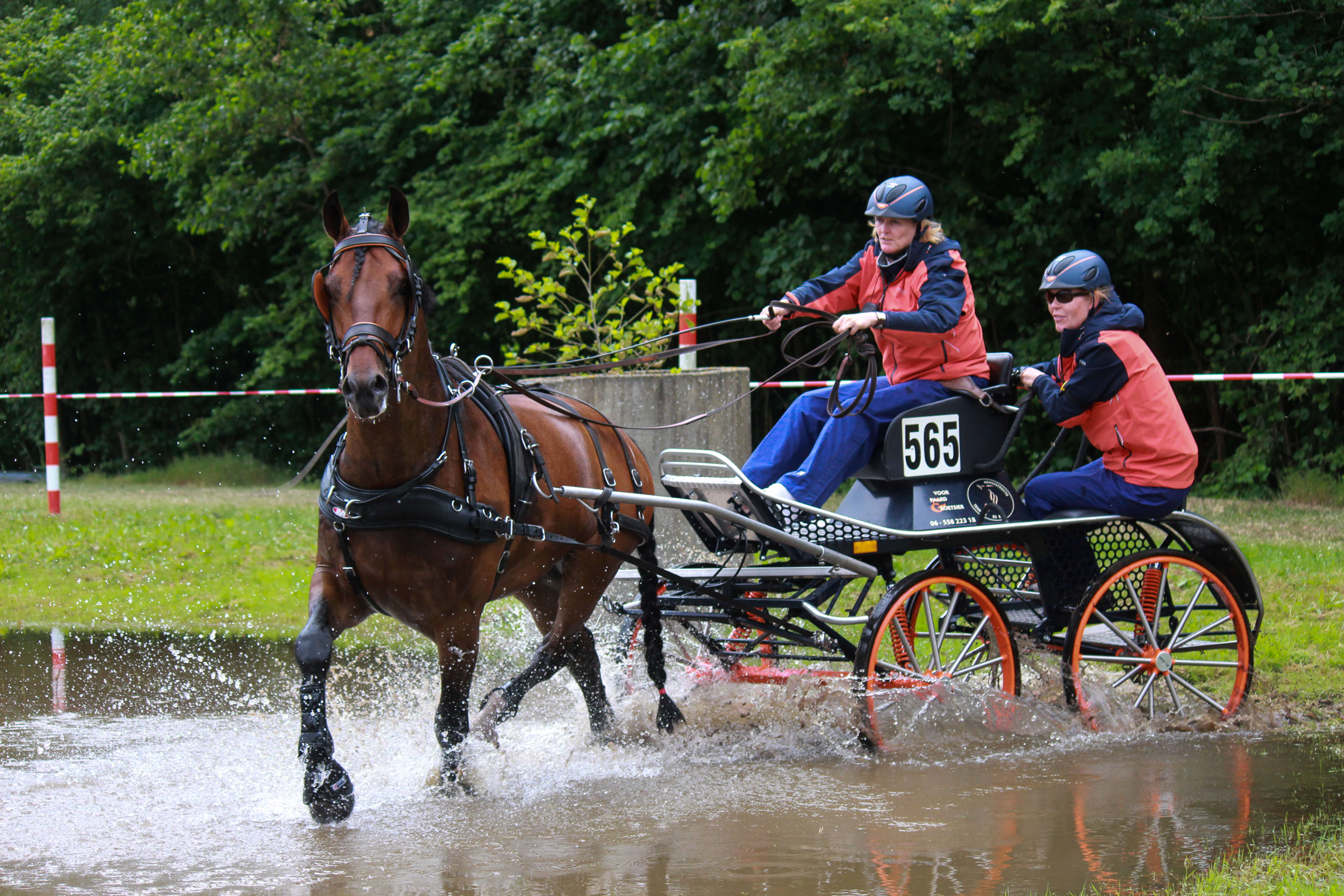 Gemma maakt regelmatig deel uit van Team Van Gestel
Photo:
Photowerken
Copyright reserved. Acquisition without acknowledgment and permission from info@hoefnet.nl is not allowed.