4 September 2014
WEG Normandy: Dutch drivers set scores to beat
Today, the lovely Prairie racecourse in Caen hosted the first day of the driven dressage, part of the FEI World-four-in-Hand Driving Championships at the Alltech FEI World Equestrian Games™ 2014 in Normandy. Twenty-three drivers put down their dressage test, witnessed by around 2900 spectators from all over the world, who enjoyed the lovely temperatures in Caen.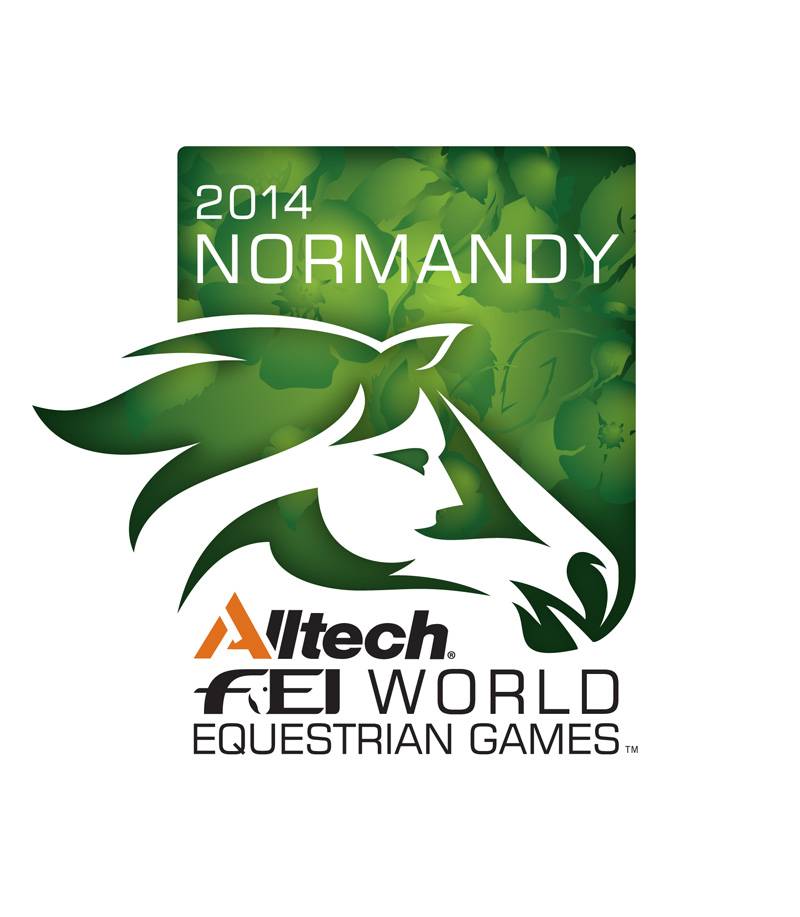 First starter IJsbrand Chardon (NED) set the provisional winning score early this morning, driving his team of mixed warm blood horses. The four-times World Champion had an early start this morning, preparing his horses in the dark for their performance in the arena. Chardon drove a nice test; his horses showed very good balance en formed a very good block. IJsbrand Chardon, who was assisted on the dressage carriage by two of his daughters, has been working hard all year to find the right set up for his team and drove the best test of this season.

IJsbrand Chardon. Photo: Marie de Ronde-Oudemans
His compatriot Koos de Ronde drove his team of showing chestnut horses to the second place in the dressage. De Ronde, who finished fifth at the Alltech FEI World Equestrian Games™ 2010 in Kentucky, is aiming for a top five place in Normandy. The 37-year-old marathon and cones specialist was happy with his horses despite a few mistakes and is looking forward to the following competition phases.
Christoph Sandmann (GER) is currently lying third. Sandmann put down a good test with his team of KWPN-geldings, of which several are used by his daughter Anna in her pair with which she successfully competes at international level. Sandmann, who has competed at every FEI World Equestrian Games since the start in 1990, was not pleased with the fact that he had to compete on the first dressage day, but being a real sportsman, he realized that this was done by draw and that he had to live with it.
The provisional fourth place is taken by Fredrik Persson (SWE), followed by Ernesto Colman Mena (URU), World Championship debutant Edouard Simonet (BEL) and Wilf Bowman-Ripley (GBR). The best French performance was put down by team member Benjamin Aillaud, who drove his team of KWPN-geldings to the 8th place.
The second dressage day will start at 09.30 hrs. with Piotr Mazurek (POL). All eyes will be set on the performances of reigning European Champion Theo Timmerman (NED), reigning World Champion Boyd Exell (AUS) and 2012 silver medallist and current number 1 in the FEI Ranking Chester Weber (USA).
After the last competitor József Dobrovitz (HUN) has left the arena, we will know who will be the winner of the dressage at these exciting Alltech FEI World Equestrian Games™ 2014 in Normandy.
Quotes:
IJsbrand Chardon (NED): "I was not pleased with the fact that I had to warm up my horses in the dark early this morning. This is not what I have worked for for two years. If I had been an individual driver, I would not have competed."
Koos de Ronde (NED): "I had two mistakes, my right leader horses cantered twice, which was a pity, and I had a mistake in the walk. But the preparation was good, they just get a bit too excited in the arena."
Christoph Sandmann (GER): "I am pleased with my horses and with my test, but not pleased with my points. I feel it was one of my best dressage tests of this season."