23 January 2019
Benjamin Aillaud earns wild card for World Cup Final
The French four-in-hand driver Benjamin Aillaud has received a wild card for the World Cup final in Bordeaux on 9 and 10 February. Aillaud has been competing on the World Cup circuit this season but fell just short of the qualifications for the final. With this wild card, the French colours will be represented in Bordeaux.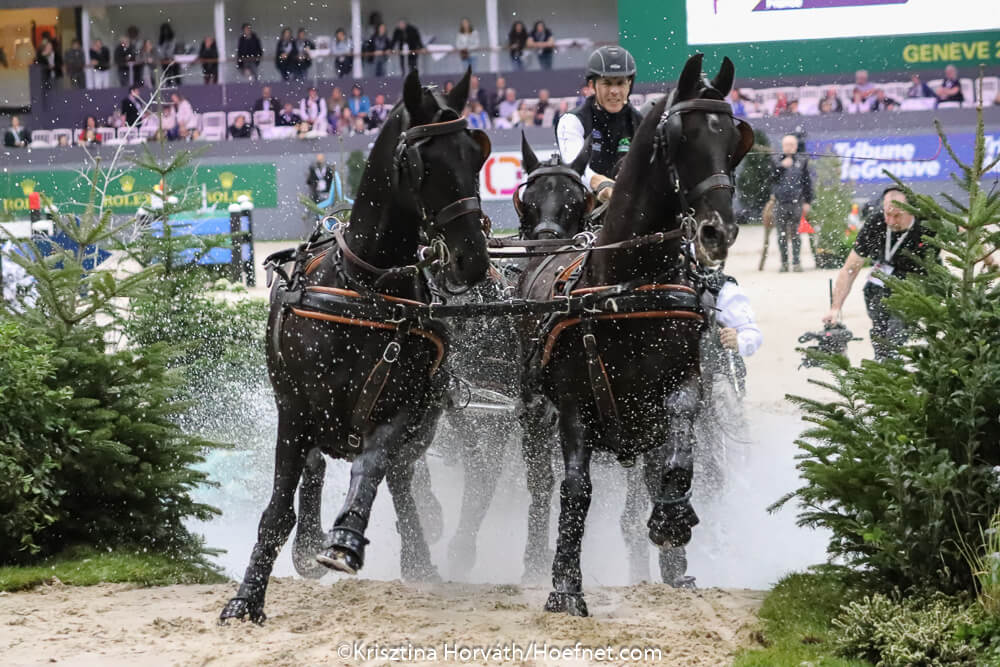 Benjamin Aillaud
Photo:
Krisztina Horváth
Benjamin Aillaud will be competing in Bordeaux against the title holder and winner of Stockholm, Genève, London, Leipzig and Mechelen, Boyd Exell, Budapest winner Bram Chardon, Maastricht winner Koos de Ronde, Lyon winner Jérôme Voutaz, Stuttgart winner IJsbrand Chardon and the talented Belgian driver Glenn Geerts.
Click here for more information on Bordeaux.
Copyright reserved. Acquisition without acknowledgment and permission from [email protected] is not allowed.