29 August 2018
WCH Kronenberg 2018: two horses out
The FEI World Championships for Single and Para Driving in Kronenberg officially started this morning with the first horse inspection. Two horses were declared 'not fit to compete' by the veterinarians and the Ground Jury.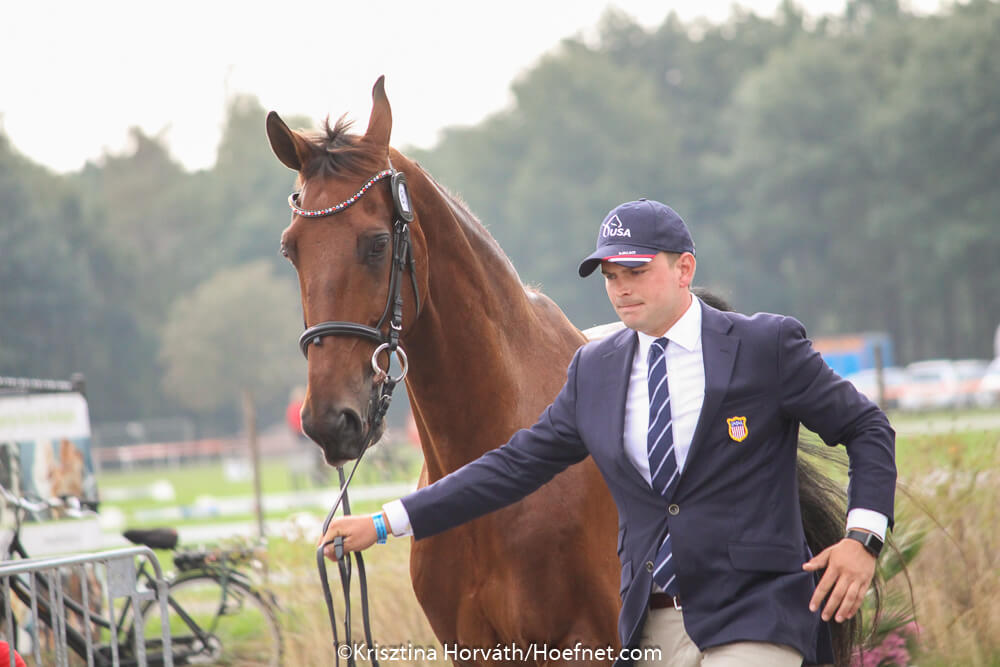 Jacob Arnold
Photo:
Krisztina Horváth
On a warm, sunny morning, over 100 impeccably turned out horses paraded before a panel of six judges for the horse Inspection.
Danser of Finnish driver Talvikki Järvinnen and Don Camillo of French driver Renaud Vinck did not pass the horse inspection. Luckily both nations have a reserve horse, so both drivers can compete in the Championships.
All horses of the Para-Equestrian drivers were declared 'fit to compete'.
This afternoon the Para-Equestrian drivers will drive their dressage test. The horse single drivers will enter the arena on Thursday and Friday.
Click here for the strating orders and results.