19 September 2021
FEI Driving World Championships for Ponies: Many medals for The Netherlands
The medals at the FEI Driving World Championships for Ponies Le Pin au Haras have been divided. Today, only four drivers, including three Dutchmen, managed to stay double clear in the cones.
"Not many balls fell today", says national coach Ad Aarts. "If you hit a cone, the balls often stayed on top. The time was not too short, but you did need a good ground pace. Because of the two zigzags and one longer line, you could see that those with good contact could often steer around smoothly and quickly."
Maximum
The Netherlands convincingly wins the gold in the Nations Cup and in addition Rodinde Rutjens and Marijke Hammink can call themselves individual World Champions. Brent Janssen won silver with Hielke and Jan de Boer sent his four-in-hand to a very good bronze medal.
"They got the most out of it," says Aarts. "For Melanie van de Bunt, the marathon was a bit disappointing due to two balls, but she did very good job in the cones today."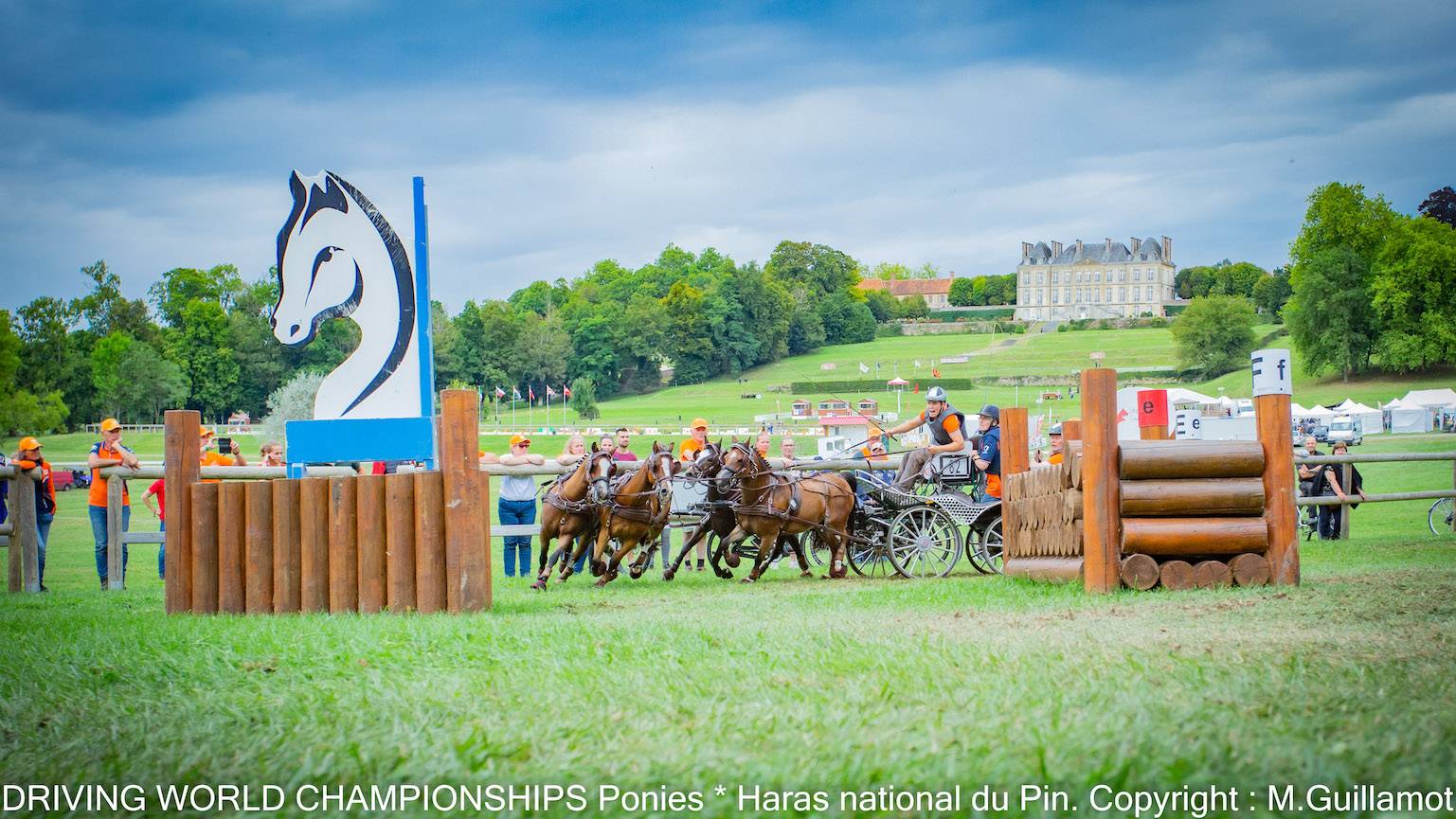 Marijke Hammink
Photo:
Melanie Guillamot
Copyright reserved. Acquisition without acknowledgment and permission from [email protected] is not allowed.