28 April 2020
World Championships for Four-in-Hand horses postponed
The World Championships for four-in-hand horses Limburg 2020 which was planned to take place 2-6 September has been postponed. The Dutch Government has banned all (permit required) events until 1 September in order to control the spread of the corona virus. The organisation of Limburg 2020 has looked at all of the options but have had to make the difficult decision to move the event.
Health is our first priority
"It has cost us a few headaches," tells chairman of Limburg 2020 Nico Rijnbende. "We really have weighed all of the options, and even looked at moving the competition to October of this year. Without taking the financial uncertainty into account, we feel we have a moral responsibility as well. If we are going to organise a World Championship, then we want to ensure that is good and safe for everyone. At the moment we are all living both personally and professionally in uncertain times and we just can't guarantee that the virus is confined enough to organise such an event as a World Championship. The health of everyone, competitors, officials, volunteers, spectators, sponsors, exhibitors etc. is our first priority."
A fair global competition
"Further, with the loss of so many competitions this year, it is questionable if competitors are able to fully prepare for the Championships. We also do not yet know if competitors will or be permitted to travel. We are organising a World Championship and as such believe that everyone should have the opportunity to take part. The competition must be fair and global and in this corona crisis it is just not possible to guarantee it," states Nico Rijnbende.
World Championships Pair and Four-in-hand 2021
For the first time in the history of combined driving, the World Championships for horse pairs is planned to take place in Kronenberg in 2021. The organisation together with the Dutch Equestrian Federation (KNHS) and the FEI are looking at the possibility of holding the two World Championships simultaneously. At the moment the organisation is looking at the dates 21-26 September 2021.
Bundling strengths
"We will bundle our strengths to make next year an extra special event," adds Jan Janssen from the Limburg Horse Sport Foundation. "We hope to raise a glass to the strength of our country and the effort made by everyone involved in the crisis. We want to assume that we will once again be able to enjoy an event together that competitors, officials, volunteers, spectators, sponsors and exhibitors look forward to immensely after a prolonged period of social distancing."
Ticket Sales
If you have already purchased tickets for the grandstand or the fan camping at the World Championships for Four-in-hand horses Limburg 2020, your money will be automatically refunded.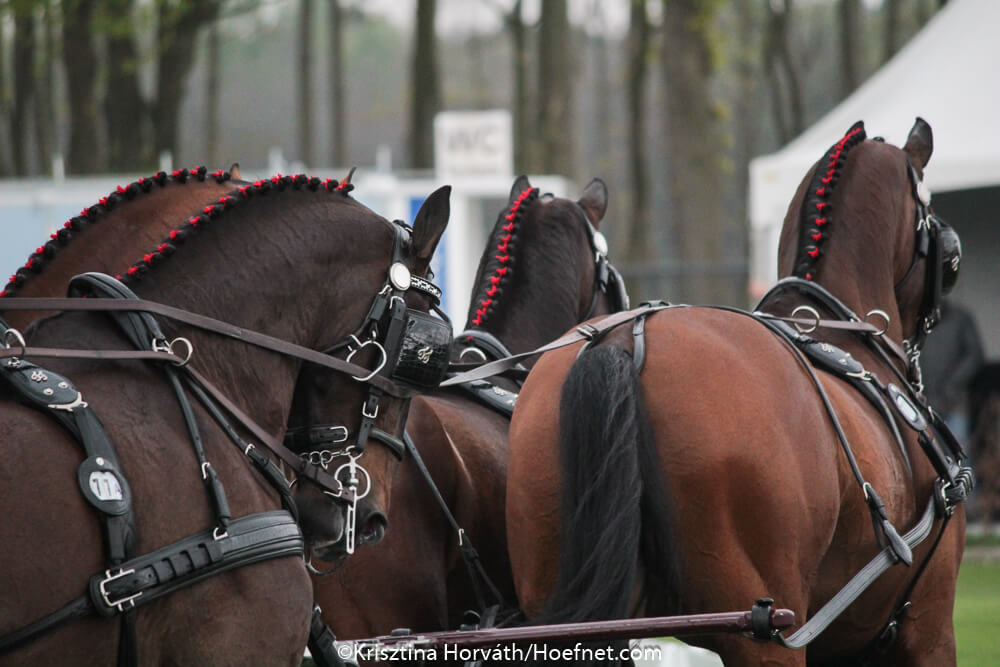 Photo:
Krisztina Horváth