11 July 2019
Top pony drivers to meet in Schildau
From August 2nd to 4th, the Pferdesport-Arena in Schildau, Germany, is the place to be for all pony drivers. For the German pony competitors it is an important qualifier for the World Championships in Kisbér-Aszár in September.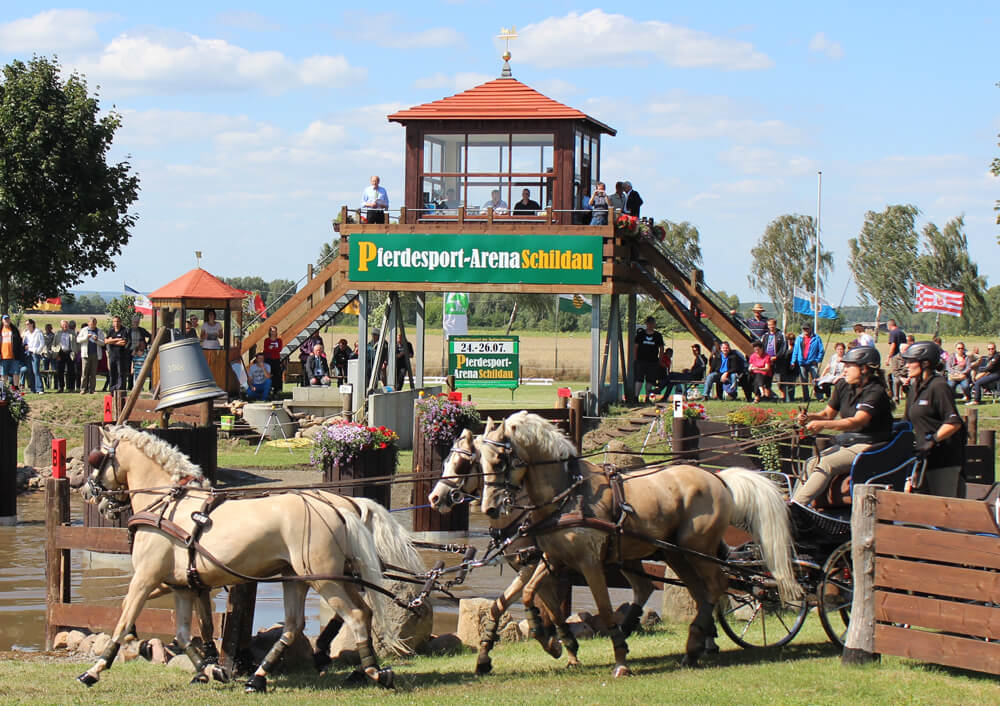 © M&M | Maikirschen & Marketing e.K.
The first weekend in August promises a lot of excitement: the Archers from Schildau are looking forward to welcoming the top pony drivers in one of their last tests before the World Championships. Pony singles, pony pairs as well as pony four-in-hands will start in the two-star competition.
The obstacles in Schildau are decorated with the distinctive signs of the archery and are easy to follow by the spectators.
Click here for more information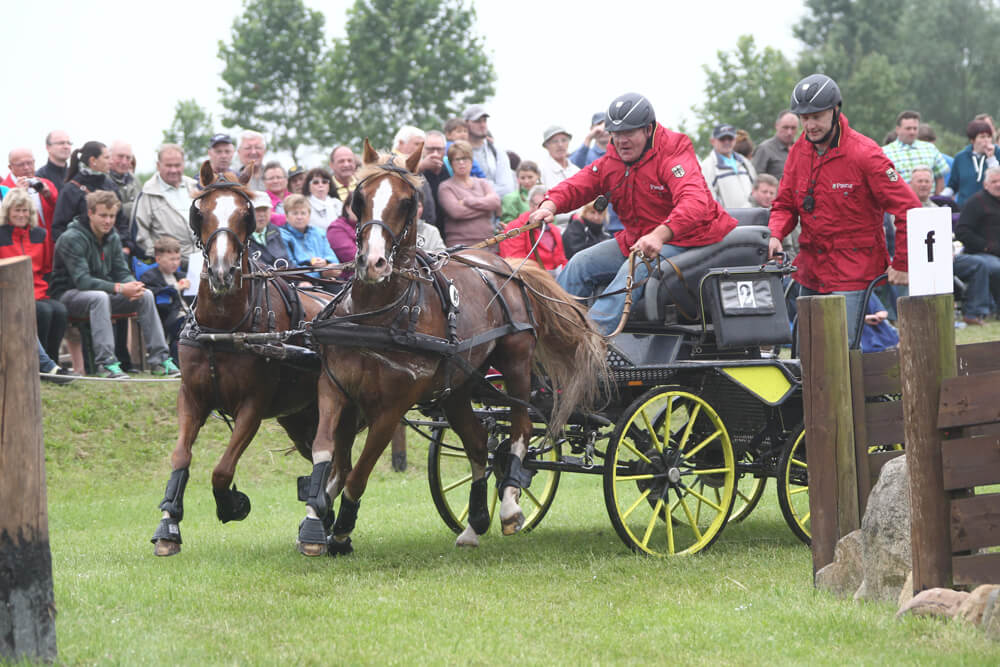 © M&M | Maikirschen & Marketing e.K.