2 juli 2009
Aachen: Exell takes the lead
Australia's Boyd Exell has won the first part of the prestigious CAIO Aachen, Germany. Boyd drove a very nice dressage test with his team of black geldings and was awarded with the first place and 37,63 points by four of the five international judges.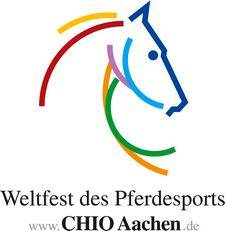 Exell was the sixth driver to start on the very sunny site of Aachen and he kept his lead throughout the day. The only driver who came close to Exell was four times World Champion Ijsbrand Chardon from the Netherlands. Chardon could not equal Exell's result and left the arena with a score of 40,32 penalty points.
It was a good day for the Dutch as Theo Timmerman drove his young team to the third place, ahead of Koos de Ronde who is competing with former horses of Boyd Exell.
Individual standings after dressage:
1. Boyd Exell (Aus) 37,63
2. Ijsbrand Chardon (Ned) 40,32
3. Theo Timmerman (Ned) 44,67
4. Koos de Ronde (Ned) 47,87
5. Christoph Sandmann (Ger) 48,77
Team standings after dressage:
1. Nederland 84,99
2. Duitsland 100,48
3. Zwitserland 100,74
4. Hongarije 106,37
5. Zweden 111,23
6. Frankrijk 125,69

Tomorrow the drivers will compete in the Top Score competition, not counting for the overall result. The Top Six qualify for the Jump and Drive competition in the Main Stadium in the afternoon.