29 juni 2013
Aachen: Sixth Aachen-victory for Boyd Exell
Reigning World Champion Boyd Exell from Australia did it again. The 40-year-old Britain-based four-in-hand driver won the world's largest four-in-hand competition in Aachen for the sixth time in his career. Koos de Ronde came second in the marathon and moved up to the second place. First starter Michael Brauchle set fast times in the obstacles and won this phase of the competition. Overnight leader Chester Weber dropped to the third place in the individual standings.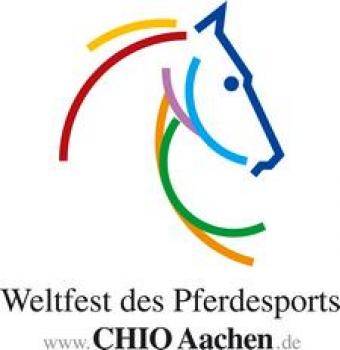 After the heavy rain showers last night and this morning, the sun came out when the four-in-hand drivers entered the marathon site. The weather conditions had made the footing in the obstacles very heavy, especially in the third obstacle.
First to last starter Boyd Exell decided not to try to win the marathon, but to try to win the competition: "It was a very heavy course, but my horses were 110 %. We decided to stick to our game."
Exell finished on the fourth place in the marathon and overtook Chester Weber, who was unable to equal the high speed of his opponents in the obstacles.
First starter Michael Brauchle took advantage of his starting position by setting the fastest times in six of the eight marathon obstacles and his score was not beaten as the marathon progressed.
Boyd Exell won the CAIO in Aachen for the first time in 2003 and repeated this top performance in 2009, 2010, 2011, 2012 and 2013.
The Netherlands is still in the lead in the nations competition, but host nation Germany is only 4,26 penalty points behind, so the Dutch will have to focus in order not to loose the gold medal. Hungary has moved up to the third place in the standings thanks to the strong marathon performance of Zoltan Lázár (3rd place).