3 juli 2009
Aachen: youth reigns in Jump and Drive
The spectacular Jump and Drive competition in the impressive main stadium in Aachen this afternoon was won by the youngest team, existing of 19 year old four-in-hand driver Michael Brauchle and 22 year old jumping rider Thomas Weinberg, both from Germany.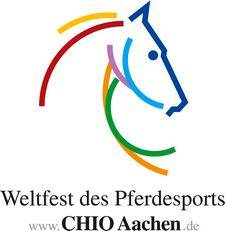 After Weinberg had jumped a clear course, he quickly jumped onto the back of Brauchle's carriage and Brauchle drove his team very fast through the cones. Brauchle had won the marathon in Aachen last year and had received a wild card form the OC to compete in this extra competition.
The Swedish team of this morning's winner Tomas Eriksson and Peder Fredericson came second, ahead of Lajos Moro who formed a team with Carsten Otto Nagel.