17 november 2008
Basse Normandie Official Candidate to Host 2014 FEI WEG
Representatives of the French Equestrian Federation formally presented to the FEI President, HRH Princess Haya Bint Al Hussein, the Candidacy Book outlining the bid of the French region of Basse Normandie, Northern France, to host the 2014 FEI World Equestrian Games.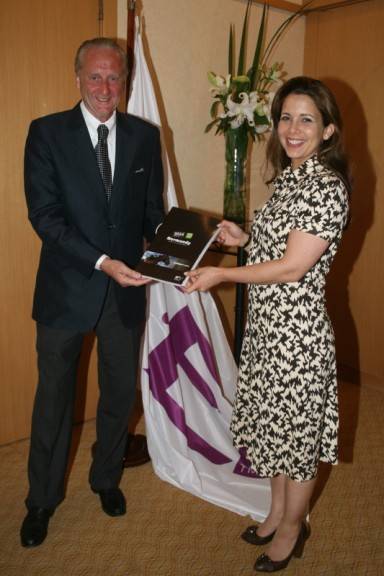 "The Basse Normandie region has put forward a very serious bid which has the support of the President of the French Republic and the French government," said Mr Christian Paillot, Vice President of the French Equestrian Federation. "It is a safe choice as we already have in existence excellent venues as well as a balanced budget."
The bid will now be circulated to the FEI Bureau and FEI Headquarters for evaluation. The official presentation by the bid committee will take place during the FEI Bureau Meeting in April 2009 when the allocation will be made.
2014 will see the eighth edition of FEI's biggest event after the inaugural event was organised in Stockholm (SWE) in 1990.
It is not known yet where the World Championship Four-in-Hand Driving 2012, the year between the WEG's will take place. Both Great Britain and Germany have show interest to organize this Championship in the Olympic year.