10 augustus 2010
Bouw vordert in Kentucky
With just about 45 days to go until the start of the Alltech FEI World Equestrian Games at the Kentucky Horse Park, work has begun in earnest on many of the temporary structures that will be put to use during the Games.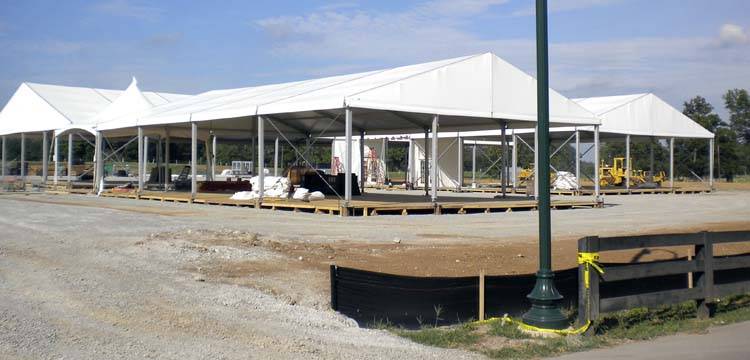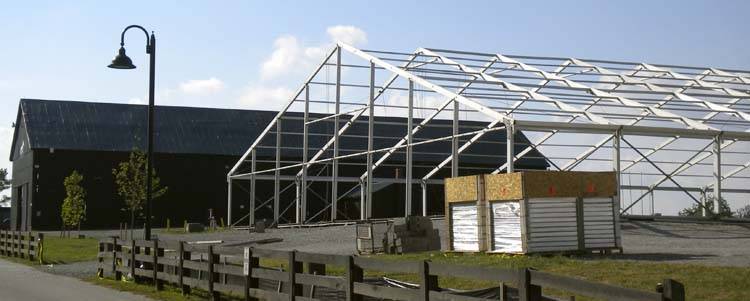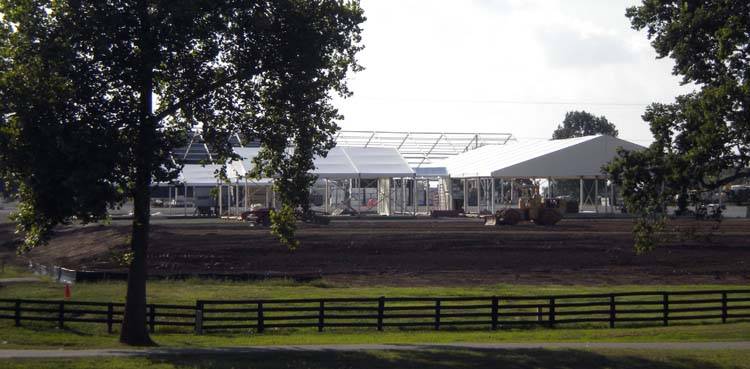 Tegenover het outdoor stadion verrijzen enorme tentgebouwen voor het mediacenter en de Vip ruimtes. Rondom het oorspronkelijke poloveld worden de tribunes gebouwd voor de menpiste.
Er zijn nogsteeds toegangskaarten beschikbaar via www.ticketmaster.com.
Bron: Hoefnet.nl
Overname zonder voorafgaande toestemming van de redactie is niet toegestaan.
Foto's met dank aan Jennifer Singleton.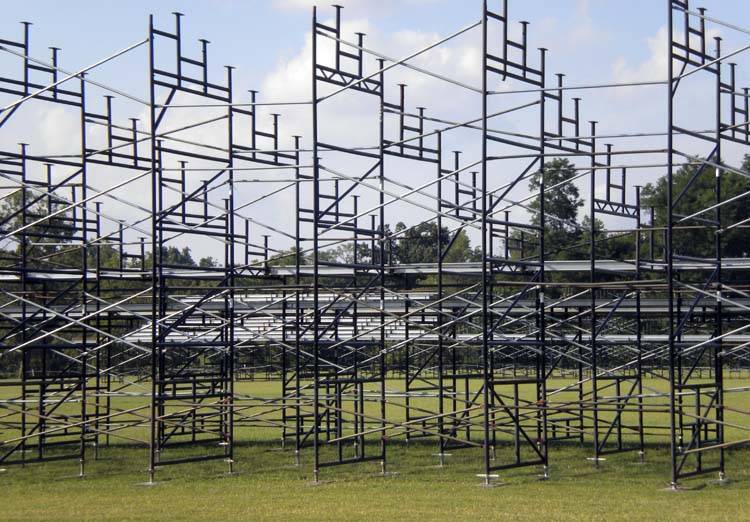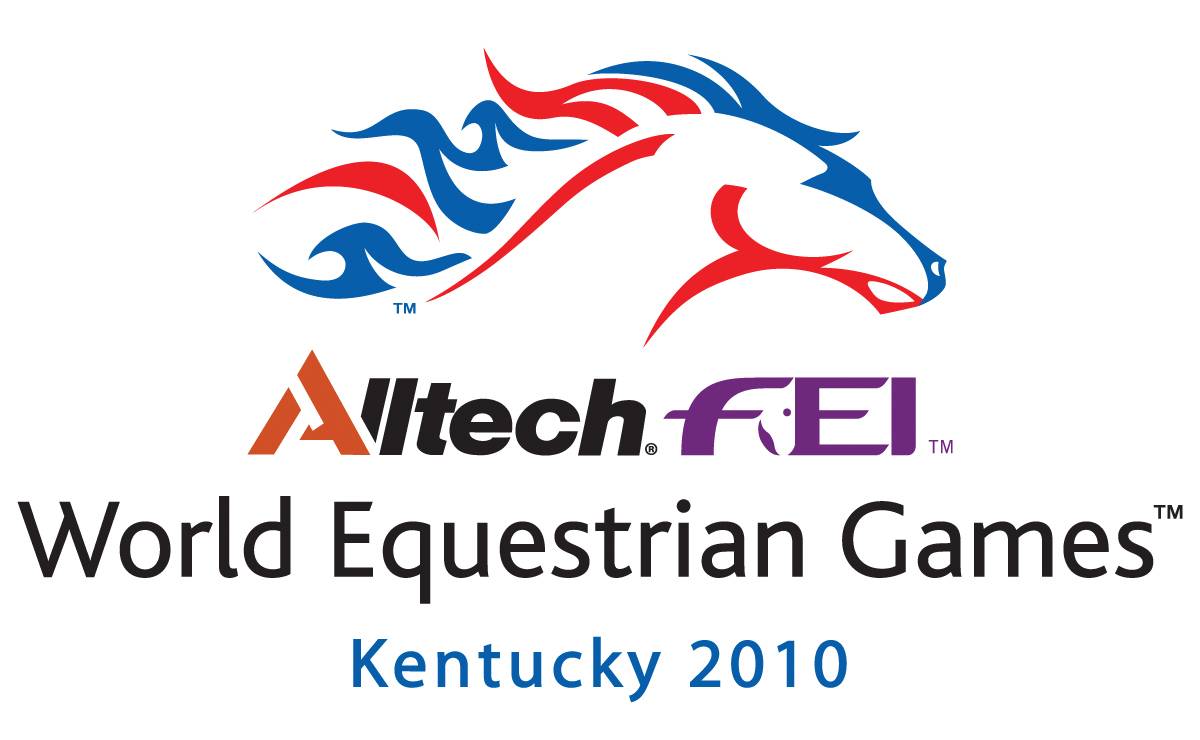 Overal liggen stapels materialen, trucks rijden af en aan om onderdelen en voorraden aan te leveren. Ook het "s.ky blue" solar house staat klaar om op de plaats gezet te worden. Dit huis op zonne-energie behaalde de top tien in de Solar Decathlon van de Universiteit van Kentucky in 2009 en dient als bezoekerscentrum en officiële entree voor de Kentucky Experience.
Meer informatie hierover: http://www.uky.edu/solarhouse/index2.html.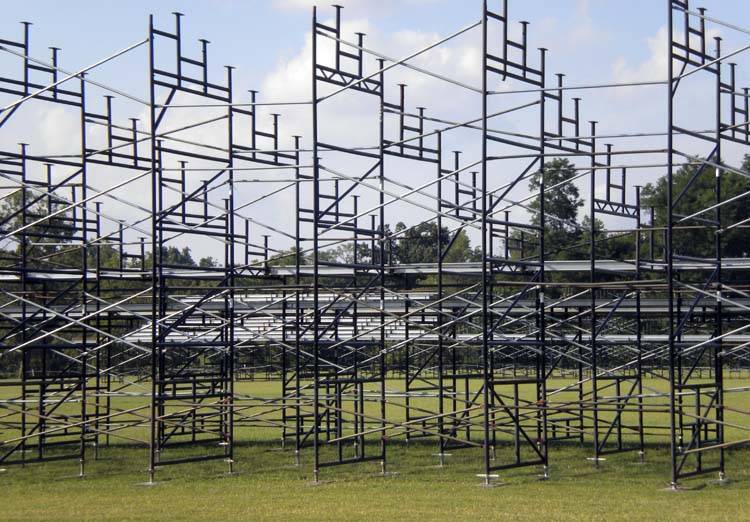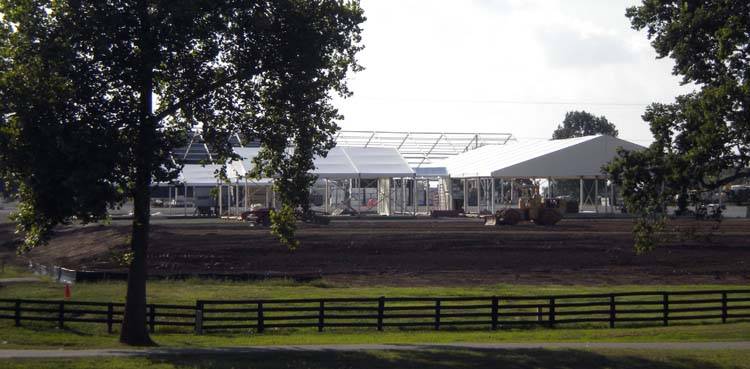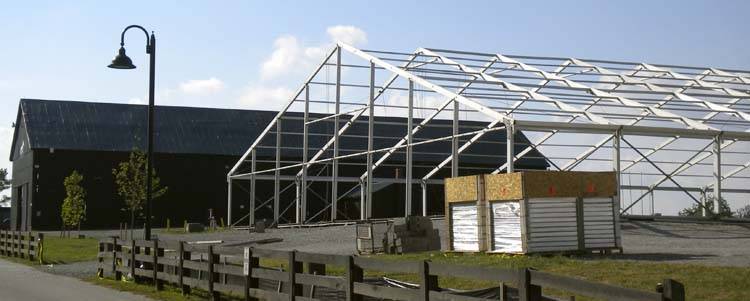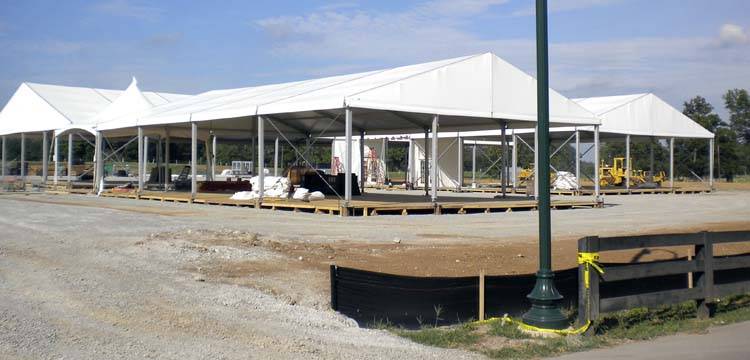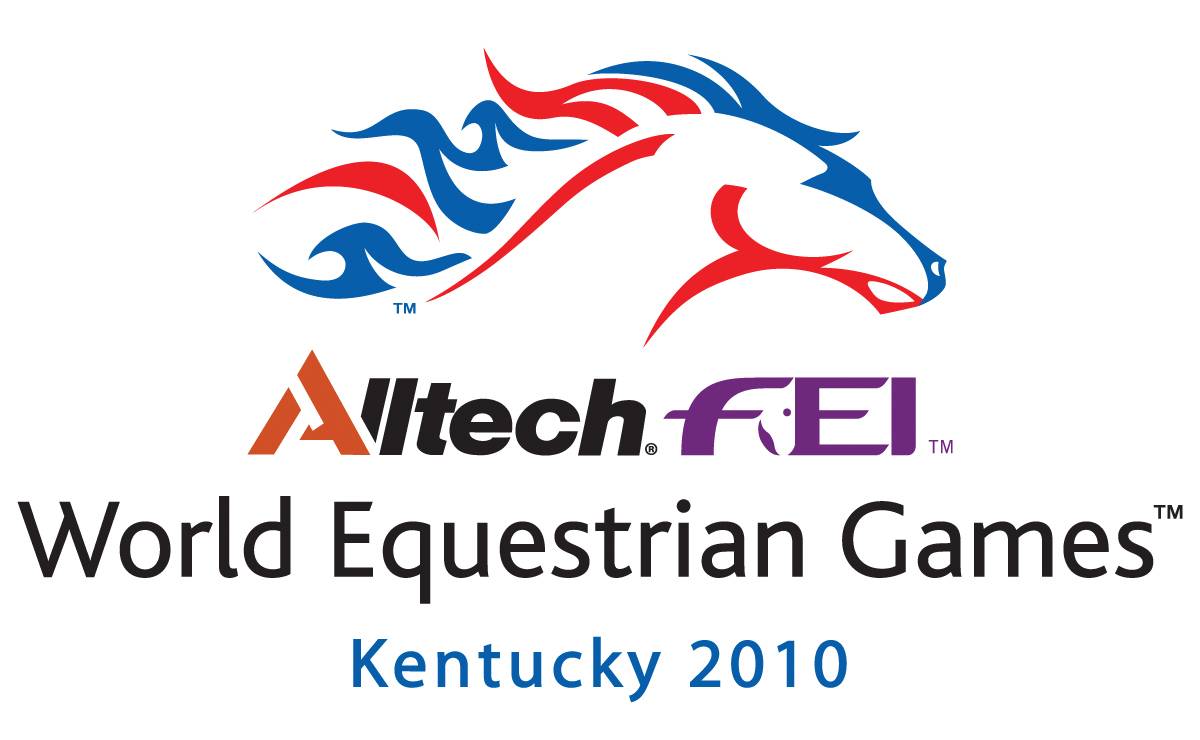 Across the street from the outdoor arena, several enormous tent "buildings" are being erected to house the media center and VIP hospitality areas. Farther down the street, around what is normally a polo field, the grandstands for the driving arena are going up.
The temporary Alltech FEI WEG "city" is under construction, and it will be a sight to see when finished. Tickets for the World Equestrian Games are still available at www.ticketmaster.com.
Text and photos courtesy of Jennifer Singleton.
Stacks of building materials are scattered around the park; large trucks deliver all manner of parts and supplies, and the "s.ky blue" solar house has arrived on a flatbed trailer and now waits in the main parking lot. The s.ky blue house was the University of Kentucky's Top 10 entry in the 2009 Solar Decathlon and, during the WEG, it will serve as a visitors' center and the official entrance to the Kentucky Experience. To read more about the solar house and the students who built it, visit: http://www.uky.edu/solarhouse/index2.html.