5 april 2009
Easter Show at Chr. Van den Heuvel
On first and second Easterday (12 and 13 April 2009) you are invited by Chris van den Heuvel & Sons for their yearly "open door days". In Valkenswaard (in the Netherlands) you will find the latest trends in carriages, harnesses and everything else needed for carriage driving.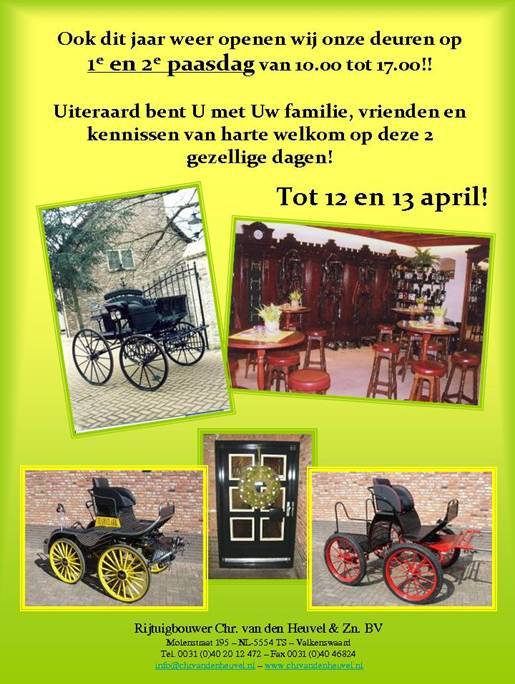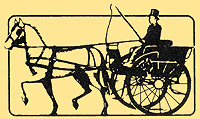 Opening hours : Sunday April 12 and Monday April 13 from 10.00 to 17.00 hours
We are looking forward to meet you!
More information: www.chrvandenheuvel.com