6 March 2019
10 countries to be represented at CAI Exloo
The Exloo Equestrian Centre will be the focus of the driving world from 28-31 March. Over 85 competitors representing 10 different countries will be travelling to Exloo to take part in the four days of dressage, marathon and cones action.

Drivers from Australia, Belgium, Denmark, France, Great Britain, Germany, Greece, Sweden, The United States and the Netherlands will set up camp in northern Holland.
This year is an important year for the pair horses and single, pair and four-in-hand ponies; and that is reflected in the number of entries in those divisions. For those focussing on the upcoming World Championships, Exloo will be an important competition. This will be the first chance for drivers to show their animals to the international judges after the winter season and pick their strategies for the season to come. The competition in Exloo is also often used to earn the qualification scores needed to compete at a World Championship.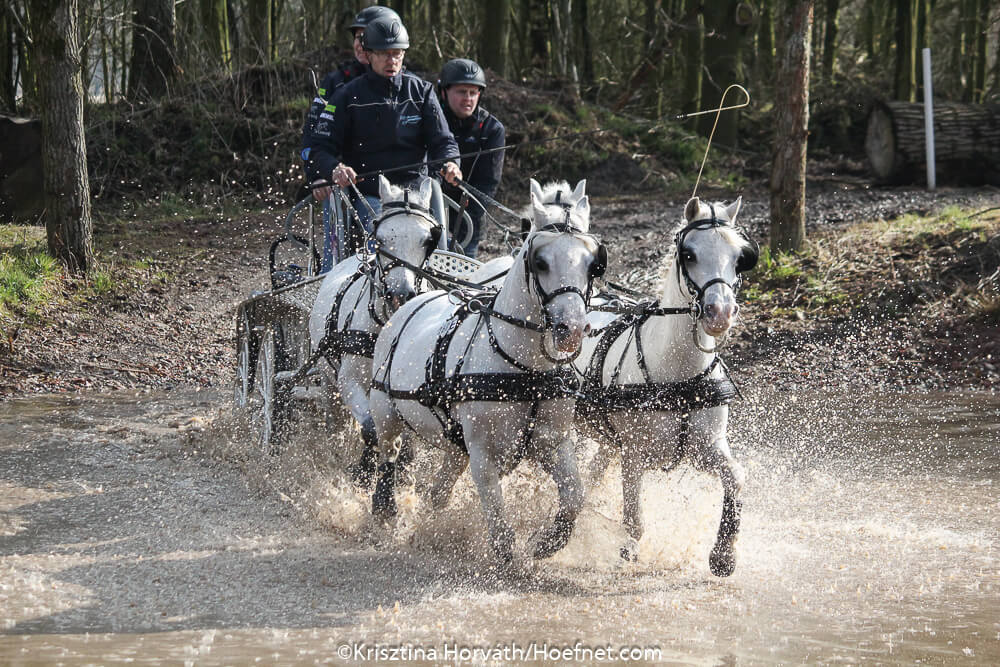 Photo:
Krisztina Horváth
The competition will begin Thursday morning with the veterinary inspection, and the first competitors will enter the dressage rings in the afternoon to perform their tests. The remaining competitors will drive dressage on Friday. On Saturday all drivers will compete in the Marathon phase which features six spectacular obstacles designed by Dutch level 2 course designer Arjan Kleinjan. He will be assisted by World Championship course designer Josef Middendorf from Germany. The six obstacles are situated centrally on the grounds of the Exloo Equestrian Centre, where organizers have been working hard over the past months to update not only the footing but also the obstacles themselves so that everything will be in optimal condition for the show.
On Sunday the cones will be divided between two rings and will be the deciding factor before crowning the winners of this third edition of the international driving competition in Exloo.
Admission and parking are free every day.