22 September 2020
19 nations to compete in Pau
No less than 19 nations have entered to compete in the FEI Driving World Championship for Singles in Pau, France, from 21st to 25th October. Fifteen nations are planning to compete with a team. The competitors field is completed by individual competitors from Australia, Canada, Estonia and Finland.
The World Championship starts on 20th October with the Horse Inspection, followed by the Dressage on Wednesday 21st and Thursday 22nd October. The marathon is scheduled on Friday 23rd October after which the Athletes and their horses have a day of rest. The Saturday is reserved for the spectacular cross country for Eventing. Th Grand Finale will take place with the Cones competition on Sunday 25th October.
The definite entries close on 29th September after which the definite list of Athletes will be published.
Click here for the Nominated Entries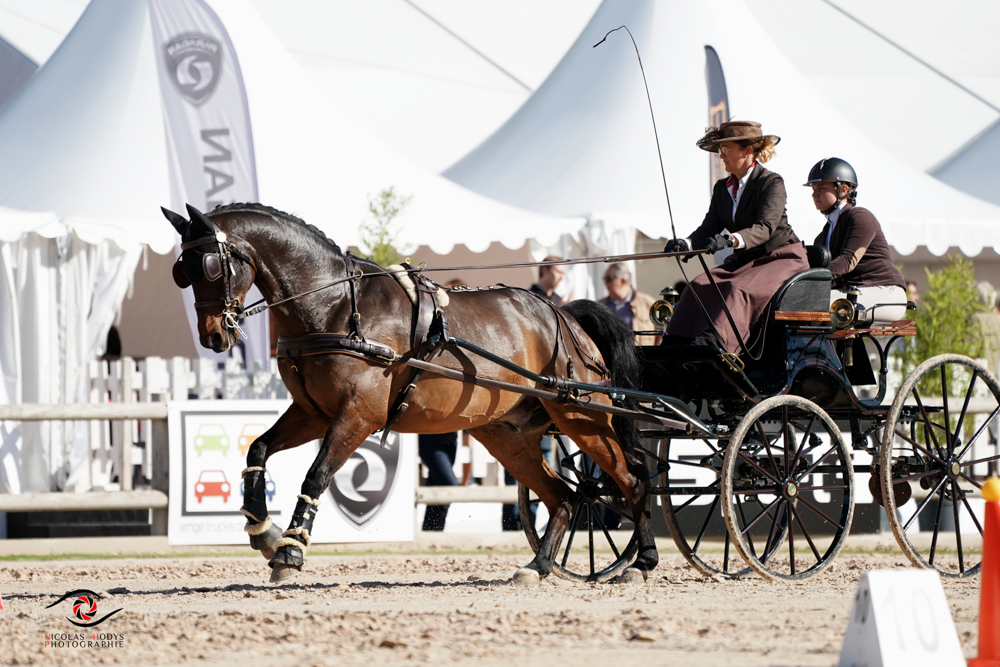 Marion Vignaud in Pau 2019
Photo:
Nicolas Hodys
Copyright reserved. Acquisition without acknowledgment and permission from [email protected] is not allowed.