19 July 2018
Aachen 2018: Boyd Exell and Dutch team take the lead
Boyd Exell drove a phenomenal dressage test today and has taken the lead in the individual standings. In a huge upset, Benjamin Aillaud finished in second position, ahead of Chester Weber. The Dutch team is leading the nations cup standings, ahead of host nation Germany and France.
The four-in-hand drivers entered the Driving Stadium in Aachen this morning for the 'official' dressage test and the many spectators were able to enjoy a beautiful day of dressage in true summer weather. Reigning World Champion Boyd Exell drove a magnificent test again stands now over six points ahead of Aillaud. The Frenchman was the last man to drive in the arena this afternoon and drove his beautiful team of Arabo Friesian sport horses owned by Dutch owner Eric Bouwman to second place. Thanks to Aillaud's results, the French team moved up to the third place in the Nations Cup, just behind Germany. With best Belgian Edouard Simonet in fifth place and Glenn Geerts in 13th position, the Belgian team is currently very close behind in fourth place.
IJsbrand Chardon put the best Dutch result down and finished in fourth place, his son Bram came in seventh today. Mareike Harm drove her team to the sixth place, while Georg von Stein came in eighth.
Tomorrow the drivers will compete in the Top Score competition, which does not count for the classifications.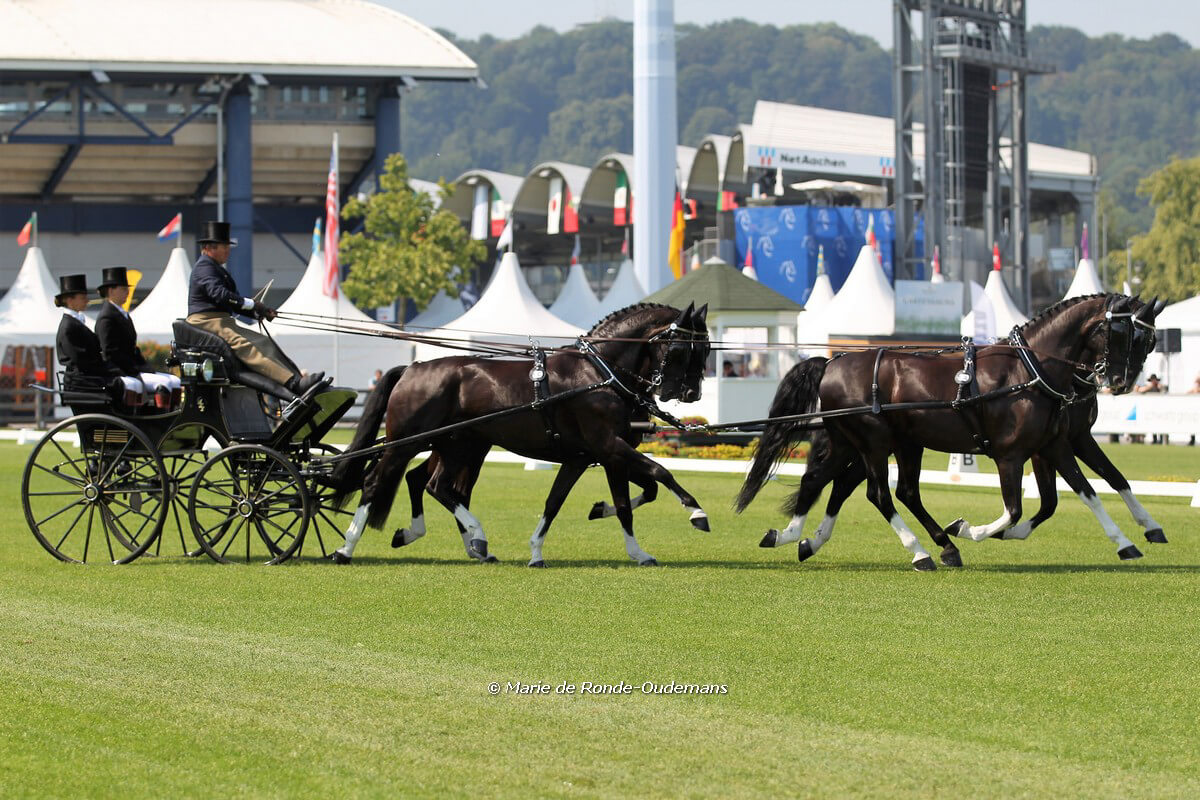 Boyd Exell
Photo:
Marie de Ronde-Oudemans
Standings Nations Cup after Dressage
the Netherlands 88,49
Germany 94,68
France 95,68
Belgium 96,57
Click here for all starting orders and results