19 July 2019
Aachen 2019: Best tactics for Thibault Coudry
This morning it was all about tactics in the Top Score competition in the Driving Stadium in Aachen, where the many spectators were able to enjoy fantastic sport under sunny circumstances. French driver Thibault Coudry managed to collect the most points within the time allowed and won this extra class, which does not count for the individual and team rankings.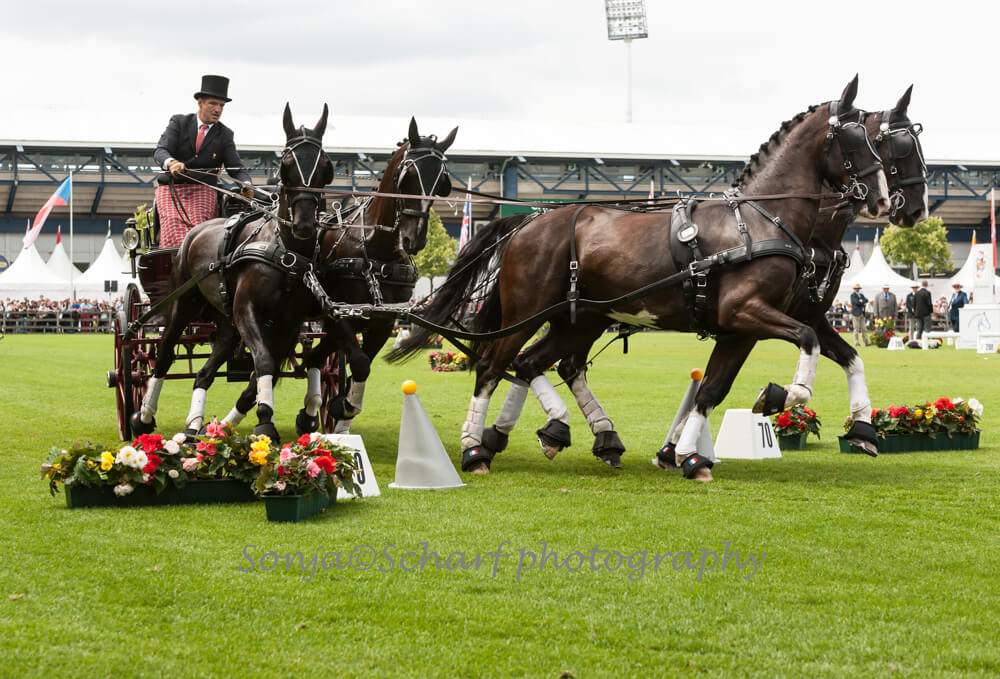 Thibault Coudry
Photo:
Sonja Scharf
Swedish Course Designer had laid out a course in which the Joker turned out to be decisive. Many competitors lost their chance to a high ranking after a mistake in the narrow box.
Thibault Coudry took the Joker twice and was able to add 400 points to his account. Last starter Boyd Exell tried very hard to beat Thibault's score, but a few knock downs prevented him from adding extra points to his score. Boyd finished in second place.
Both Edouard Simonet and Anna Sandmann got the same score, but Edouard passed the finish line in a faster time and claimed the third place.
Click here for all starting orders and results
Copyright reserved. Acquisition without acknowledgment and permission from [email protected] is not allowed.