17 July 2019
Aachen 2019: World Record for Boyd Exell
Reigning World Champion Boyd Exell drove an excellent test today in the Driving Stadium in Aachen, where a large number of spectators followed the performances of Boyd and his fellow competitors. Boyd's horses formed one block with which he drove a faultless test 'out of the book', which was a joy to watch. The five-times golden medallist was awarded a score of 28,70 from the international Ground Jury, which has never been achieved before in this test (old test 8A). Boyd set his former record in this test during the World Equestrian Games in Kentucky 2010 where he became 30,08 points.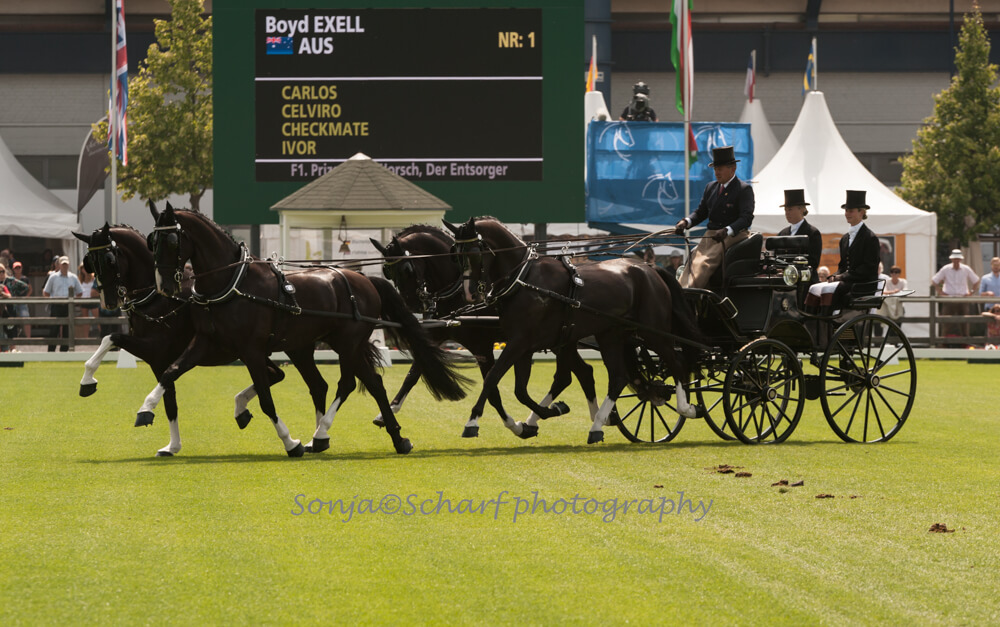 Boyd Exell
Photo:
Sonja Scharf
Boyd's student Misdee Wrigley-Miller drove her KWPN-horses to a nice score of 39,30, which put her in second place, just ahead of her golden team mate Chester Weber who left the arena with 40,26.
Click here for all starting orders and results.
Copyright reserved. Acquisition without acknowledgment and permission from info@hoefnet.nl is not allowed.