28 June 2019
Beekbergen 2019: Koos de Ronde takes lead in National Championship
The American were not to be beaten today in the four-in-hand dressage. Chester Weber was the indisputable winner and has a more than six point lead in front of countrywoman Misdee Wrigley-Miller. Koos de Ronde was the best Dutchman after the second day of competition and has taken the lead in the race for the Dutch Championship.

Chester Webers horses were in form and he drove a tight test which was awarded with 39,19 penalty points. Misdee Wrigley-Miller (45,25) came in second and Frenchman Benjamin Aillaud (45,85) managed to stay in the neighbourhood of Webers score in third place with the rest of the field scoring above 50 penalty points.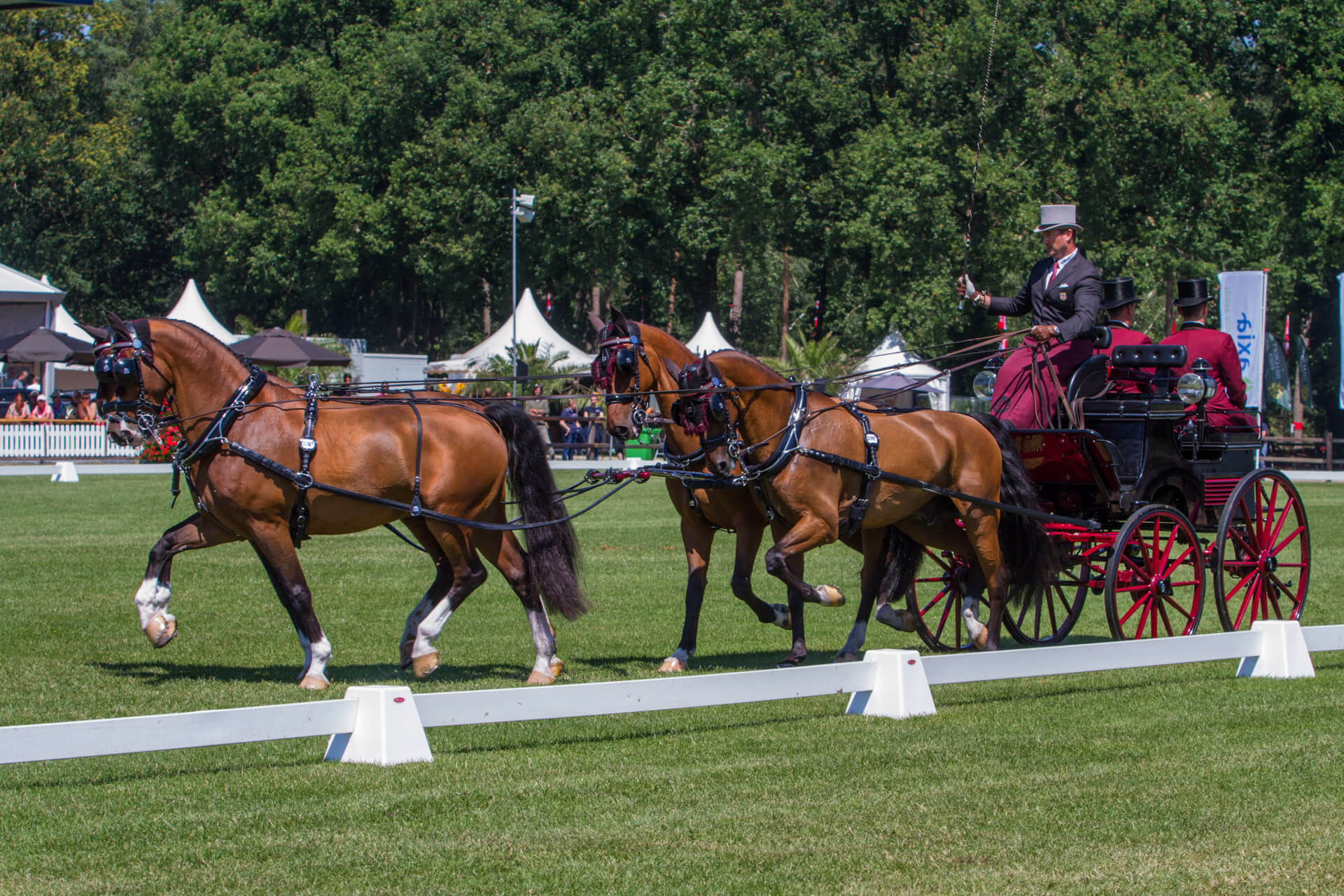 Chester Weber
Photo:
Wilco van Driessen
Dutch Championship
Reigning Dutch Champion Koos de Ronde holds fourth place in the international competition but has taken the lead in the National Champioship with 50,44 penalty points. There is not a lot of breathing room, as Mark Weusthof is close behind with 53,97 points which will make the marathon tomorrow extra exciting. Peter de Ronde is in third place at the moment with 60,90 penalty points. As of this moment the drivers are mimicking the results of last years podium.
Para drivers
In the small field of para drivers Francisca den Elzen topped the leaderboard with a nice test awarded with 44,16 points. Jacques Poppen is in second with 46,42 points. Edith Chardon won the VIP class.
Tomorrow the marathon will begin at 1o am. The organization has made some adjustments to the course taking into consideration the warm weather that is forecasted. Times and length of the course will be adjusted accordingly.
Click here for the starting orders and results