26 June 2019
Beekbergen 2019: Two horses not through to competition
The international driving competition in Beekbergen began this afternoon with the veterinary inspection. Two horses unfortunately did not receive the green light to compete at this beautiful show on the grounds of the Riant Equestrian Centre.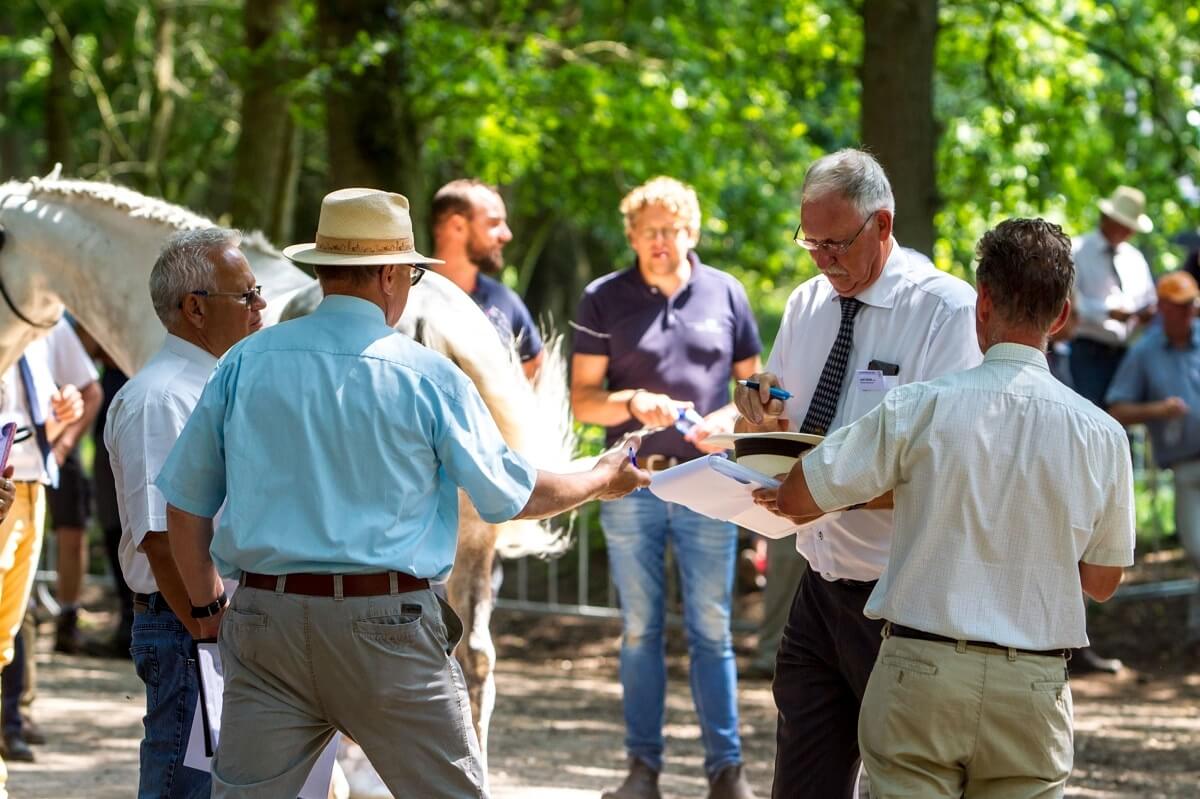 Photo:
Wilco van Driessen
The organization took into consideration the warm weather conditions, and as such used only on track for the inspection where there was sufficient shade. Two horses did not pass the vet check: The American pair driver Steve Wilson will have to leave his Favory Fantom in the barn and Italian Rocco Cordera will not be able to use his Zaberno.
Missing from Beekbergen this year is World Champion Boyd Exell, who cancelled his entry for the show. In total 22 four-in-hands from 8 countries will start at the three star competition which will be handing out valuable World Cup qualification points.
The Dutch Four-in-hand Championships will once again be hosted at this competition. Seven Dutch drivers, including last years winner Koos de Ronde will be competing for the national title.
Maxime Maricourt from France will be the first of the 44 pair drivers to enter the dressage arena at 9:00am Thursday morning. The four-in-hand drivers and para drivers will drive their dressage test on Friday.