28 July 2023
CAIO Beekbergen 2023: Australian team in the lead after dressage
After a gloomy morning, the sun broke through in Beekbergen during the day. The Four-in-Hand horses drove their dressage test this afternoon under beautiful weather conditions. The beautiful weather brought a lot of spectators. At the end of the afternoon the 'big names' started and the stands were full of enthusiasts who followed the performances closely.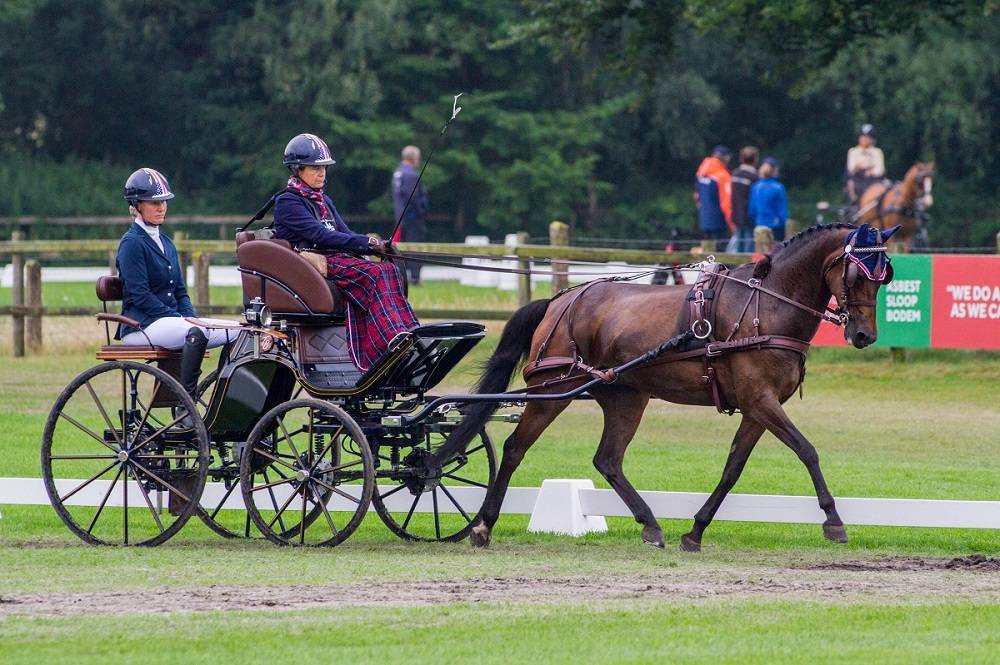 Tracey Bowman
Photo:
Wilco van Driessen
Reigning world champion wins para dressage
This morning the Para drivers drove their dressage tests. There were very good tests and the jury was able to give some nice scores. The best score was for the excellent test by Tracey Bowman (USA). The reigning World Champion drove a smooth, harmonious test and scored 44.32. The best Dutch driver was Francisca den Elzen. She drove a forward test that was rewarded with 48.56. Jacques Poppen also scored under fifty penalty points and achieved the 3rd place result.
Four-in-Hand thrilling to the last
In the strong field of participants in the Four-in-Hand competition, Tor van den Berge drove a nice test and set the tone for the Australian team with 44.85. He remained in the lead for quite some time, but Bram Chardon scored a beautiful 43.98 for the Netherlands. After that, the scores were improved even further. First by Mareike Harm for Germany. She drove a beautiful harmonious test with a lot of relaxation and looseness in the horses. Yet Boyd Exell passed her with his 'second team'. He used Beekbergen to further train less experienced horses. His test was driven strongly, with slightly fewer mistakes than Mareike. With 36.99 he put himself and the Australian team in the lead.
With top scores from Anna Sandmann and Mareike Harm, Germany took second place. The Dutch team consists of Bram Chardon, Mark Weusthof and Koos de Ronde and is now third.
Click here for the results and the starting order for the marathon Saturday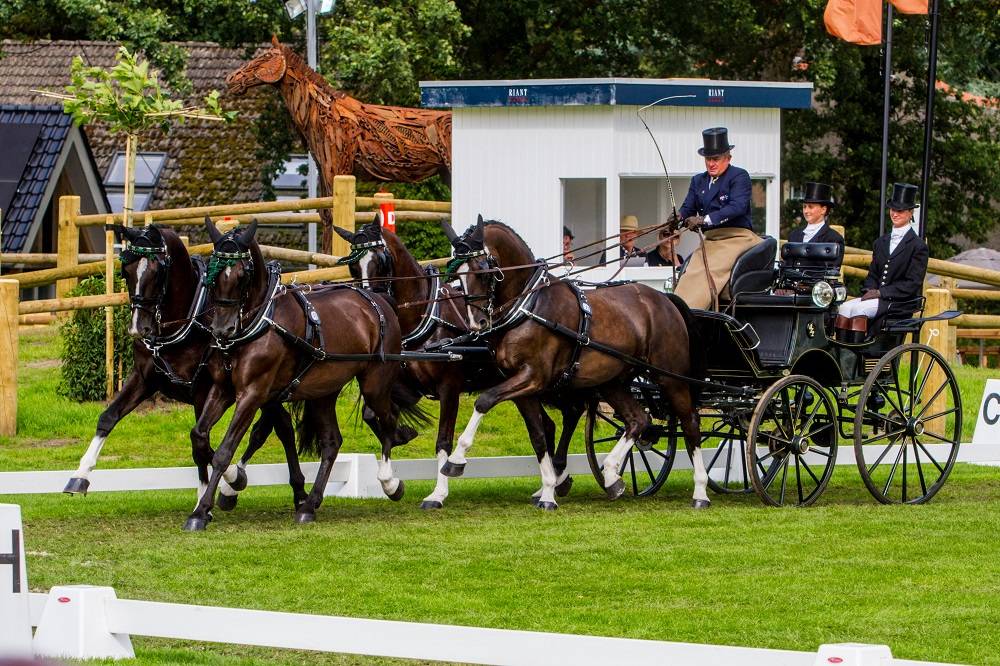 Boyd Exell won
Photo:
Wilco van Driessen
Copyright reserved. Acquisition without acknowledgment and permission from info@hoefnet.nl is not allowed.