4 August 2017
Beekbergen: World Champions win Dressage
The superb grass dressage arena in the windy but dry Beekbergen was reserved for the national para drivers and the international four-in-hand drivers this afternoon. World Champion Para Driving Francisca den Elzen won the dressage in her class, while reigning World Champion Boyd Exell claimed victory in the Horse Teams class.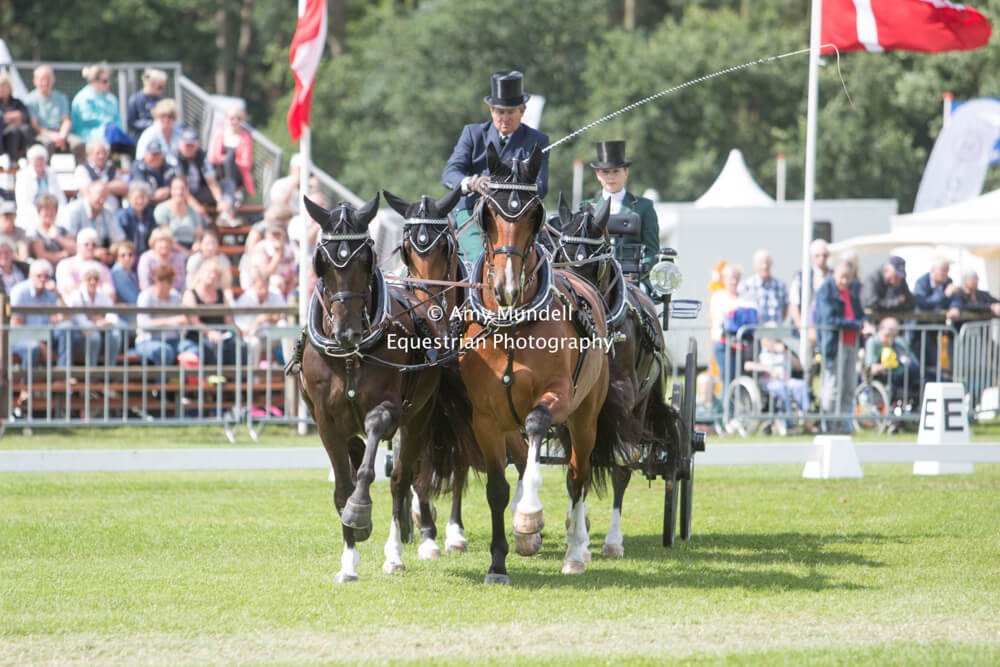 Boyd Exell with the team of Misdee Wrigley-Miller
Photo:
Amy Mundell
Boyd starts in Beekbergen with the team of USA's Misdee Wrigley-Miller, with which he also won the dressage in Riesenbeck several weeks ago. Misdee got injured but is recovering very well and will hopefully be back in the box seat soon. "I was thrilled with their movement and their extensions," says Boyd about the horses. "Misdee is such a great supporter and sponsor to our sport, it is very nice to compete in Beekbergen with her team."
Chester Weber's horses formed a very nice team and his test was awarded with the second place. The third position went to Glenn Geerts, who drove a solid test. Mark Weusthof was the best Dutchman in the field of 22 competitors. He scored 53,45 and finished on the seventh place. Italy's Stefano Castelli had to withdraw before the dressage because of health problems with his horses.
Click here for the starting orders and results.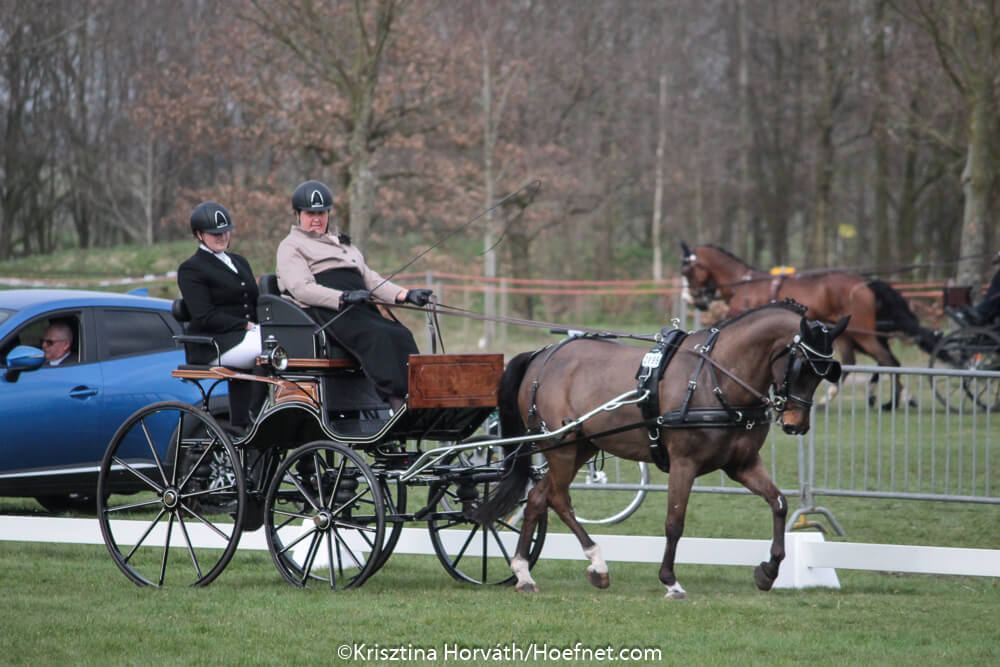 Francisca den Elzen (archive)
Photo:
Krisztina Horváth