27 July 2023
CAIO Beekbergen: Brilliant dressage victory by Martin Hölle
It was a rainy start to the competition in Beekbergen. All participants got a shower and therefore the conditions were the same for everyone. The large arena held up well and the AC line was prepared even more during the breaks. A number of diehard driving enthusiasts sat in the stands who followed the performances of the 54 participants in the pair driving class.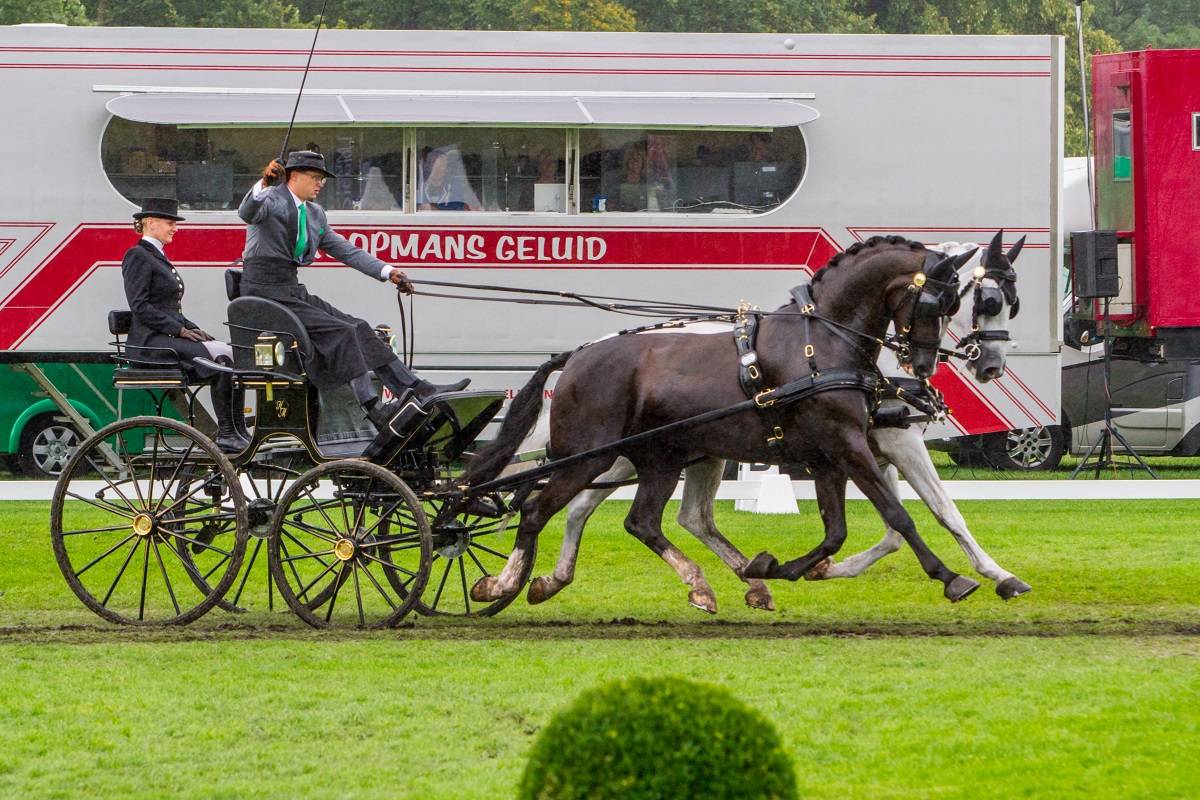 Martin Hölle drove a excellent test
Photo:
Wilco van Driessen
The Frenchman François Dutilloy took the lead for a long time. He drove a nice test early in the morning, scoring 46.34. In the afternoon it was Martin Hölle's turn who drove a brilliant test. His horses looked beautiful, the exercises were well executed and the transitions were beautiful. All the judges placed the reigning world champion in the lead and with 35.68 penalty points he is way ahead of the competition. At the end of the afternoon, Franck Grimonprez (FRA) also drove a nice test. With 44.30 he passed his compatriot and came in second.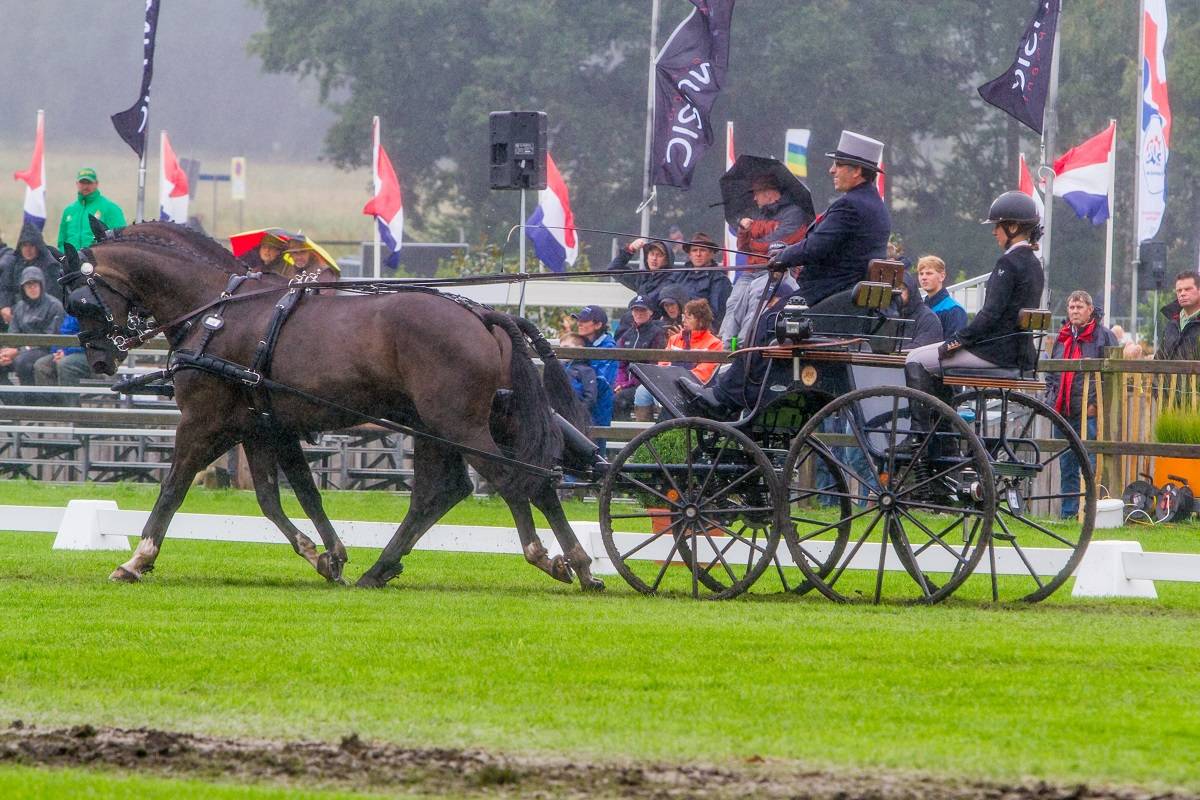 Franck Grimonprez werd tweede
Photo:
Wilco van Driessen
The best Dutch driver was Stan van Eijk. He stayed under 50 penalty points and came 5th on the first day of competition. Sandor van Vliet and Erik Evers also performed well with a 7th and 8th place respectively. Their scores were close to each other at 51.30 and 51.60.
Tomorrow morning at 8.30 am it will be the turn of the para drivers, followed by the VIP class. The four-in-hand teams enter the ring from 11.30 am.
Click here for the photo album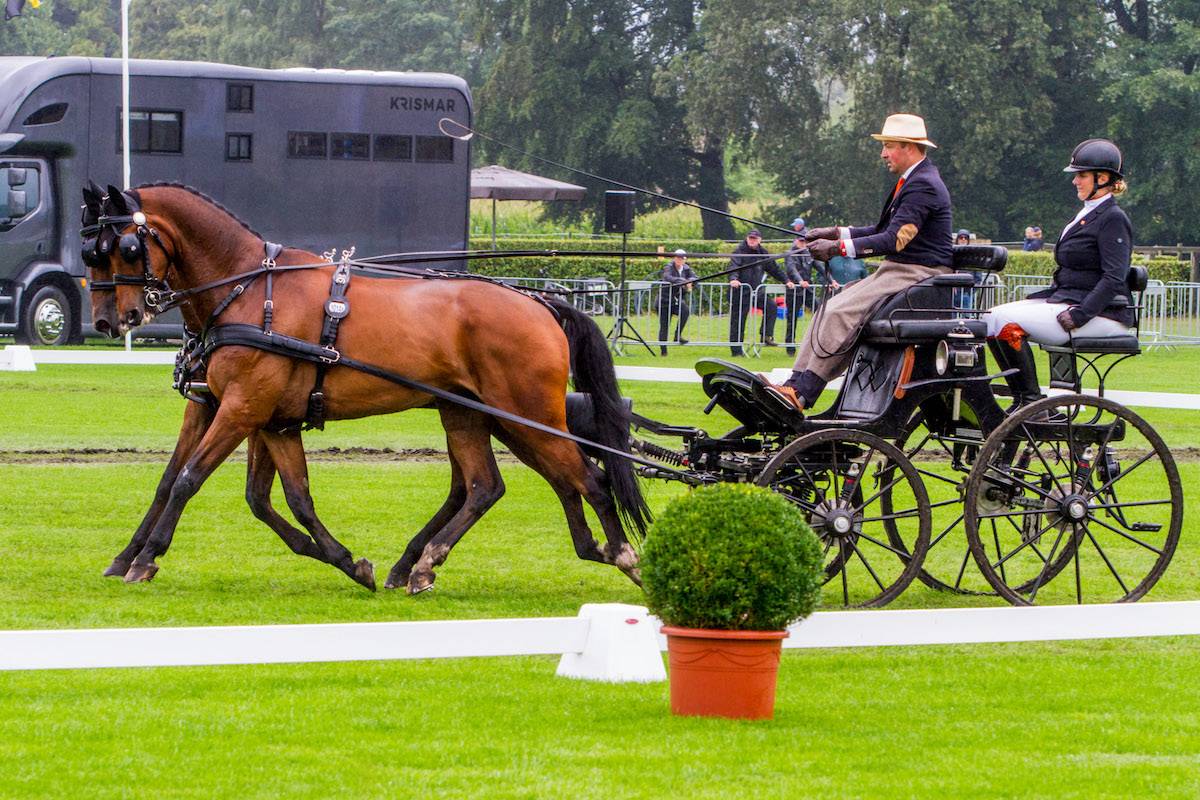 Stan van Eijk in Beekbergen
Photo:
Wilco van Driessen
Copyright reserved. Acquisition without acknowledgment and permission from info@hoefnet.nl is not allowed.