15 April 2019
Carlo Vermeulen setting his sights on the Pair World Championships
Pair driver Carlo Vermeulen is making his return to the international show circuit after a three year hiatus. Vermeulen is setting his sights on competing at the World Pair Horse Championships which will take place 11-15 September in Drebkau, Germany.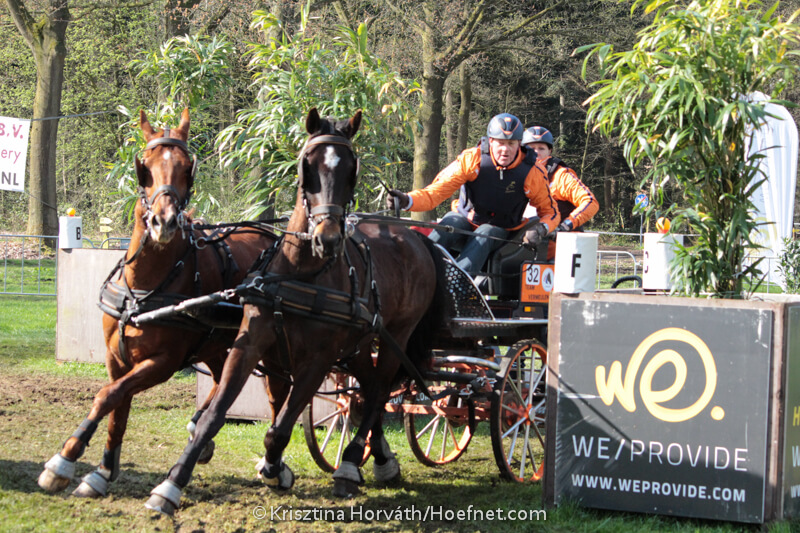 Photo:
Krisztina Horváth
"I have three healthy horses with a lot of experience. In 2018 I won bronze at the Dutch Championships in Hulsberg, so the level is definitely there."
Vermeulen is sponsored by the Weijer Trailer group, the company where the 49 year old driver has worked for more than thirty years.
Carlo Vermeulen drove his first World Championship in Zwettl, Austria in 1991. Two years later at the World Championships in Gladstone he earned an impressive eighth place. In addition to 1993, Carlo was also a member of the Dutch team in 1999, 2013, and 2015, winning a bronze medal in 2013.
Follow Driving Team Vermeulen on Facebook.
Copyright reserved. Acquisition without acknowledgment and permission from info@hoefnet.nl is not allowed.