7 August 2020
Competitors FEI World Cup™ Driving 20/21 same as last season
The FEI has announced that the 10 four-in-hand drivers who were qualified for the FEI World Cup™ Driving Season 2019/2020 will be qualified for the coming World Cup season 2020/2021. The FEI took this decision based on the lack of sufficient qualification competitions due to the many cancellations caused by Covid-19.

The 10 qualified drivers are:
Boyd Exell (AUS)
Koos de Ronde (NED)
IJsbrand Chardon (NED)
Bram Chardon (NED)
Chester Weber (USA)
Benjamin Aillaud (FRA)
Jérôme Voutaz (SUI)
Mareike Harm (GER)
Glenn Geerts (BEL)
József Dobrovitz (HUN)
The competitions:
After the re-scheduling of Stockholm to February 2021 and the cancellation of Stuttgart, there will be seven competitions plus the Final in Bordeaux:
Lyon (FRA) 31 October-1 November 2020
Maastricht (NED) 6-7 November 2020
Budapest (HUN) 28-29 November 2020
Geneva (SUI) 12-13 December 2020
London (GBR) 18-19 December 2020
Mechelen (BEL) 26-30 December 2020
Leipzig (GER) 14-17 January 2021
Bordeaux (FRA) – Finale 4-7 February 2021
After the draw it will be announced which driver will start where.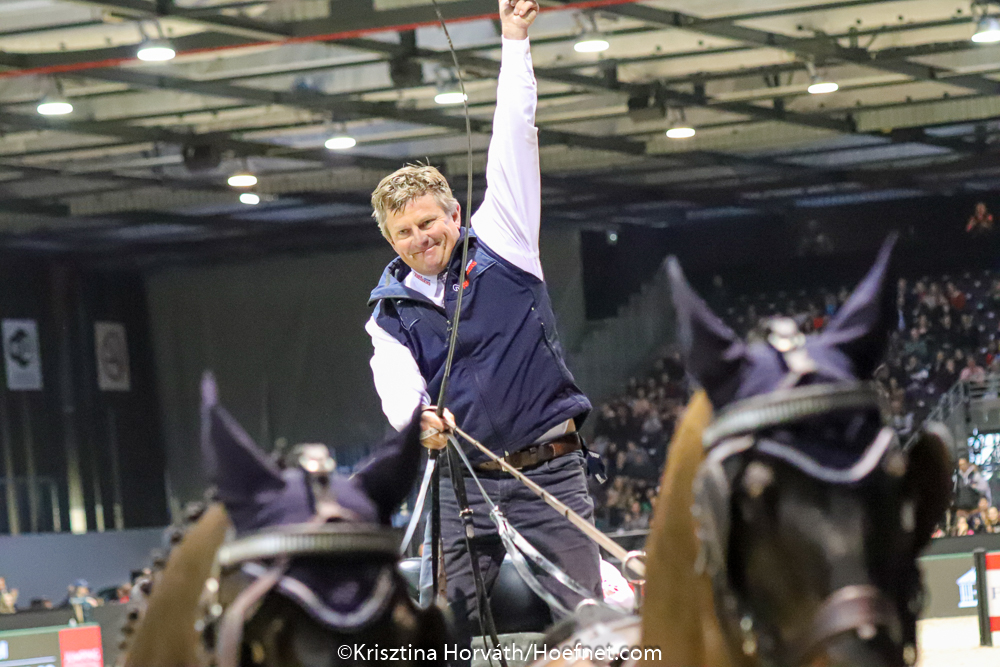 Boyd Exell is the title defender
Photo:
Krisztina Horváth
Copyright reserved. Acquisition without acknowledgment and permission from [email protected] is not allowed.