16 March 2023
Third FEI Course in Belgian Waregem Completed
As the third and last in the row of FEI Courses (in January in Companhia das Lezirias and in February in Lipica), the KBRSF organized the course for FEI Driving Officials, March 10th through the 12th, in the equestrian center Waregem in Belgium. Thirty officials attended to take their periodic refresher training or "transfer" course.
The course was led by Anne Marie Turbé for the judges, Jeroen Houterman for the course designers, Jan Devaere for the stewards and Richard Papens for the technical delegates. During the weekend there was also room to exchange ideas about topics such as the Horse Inspection and in particular the advantages and disadvantages of the 'footing' of the Horse Inspection area. Mrs Fredy Versluys, expert in para driving, explained the FEI Para – Driving sport.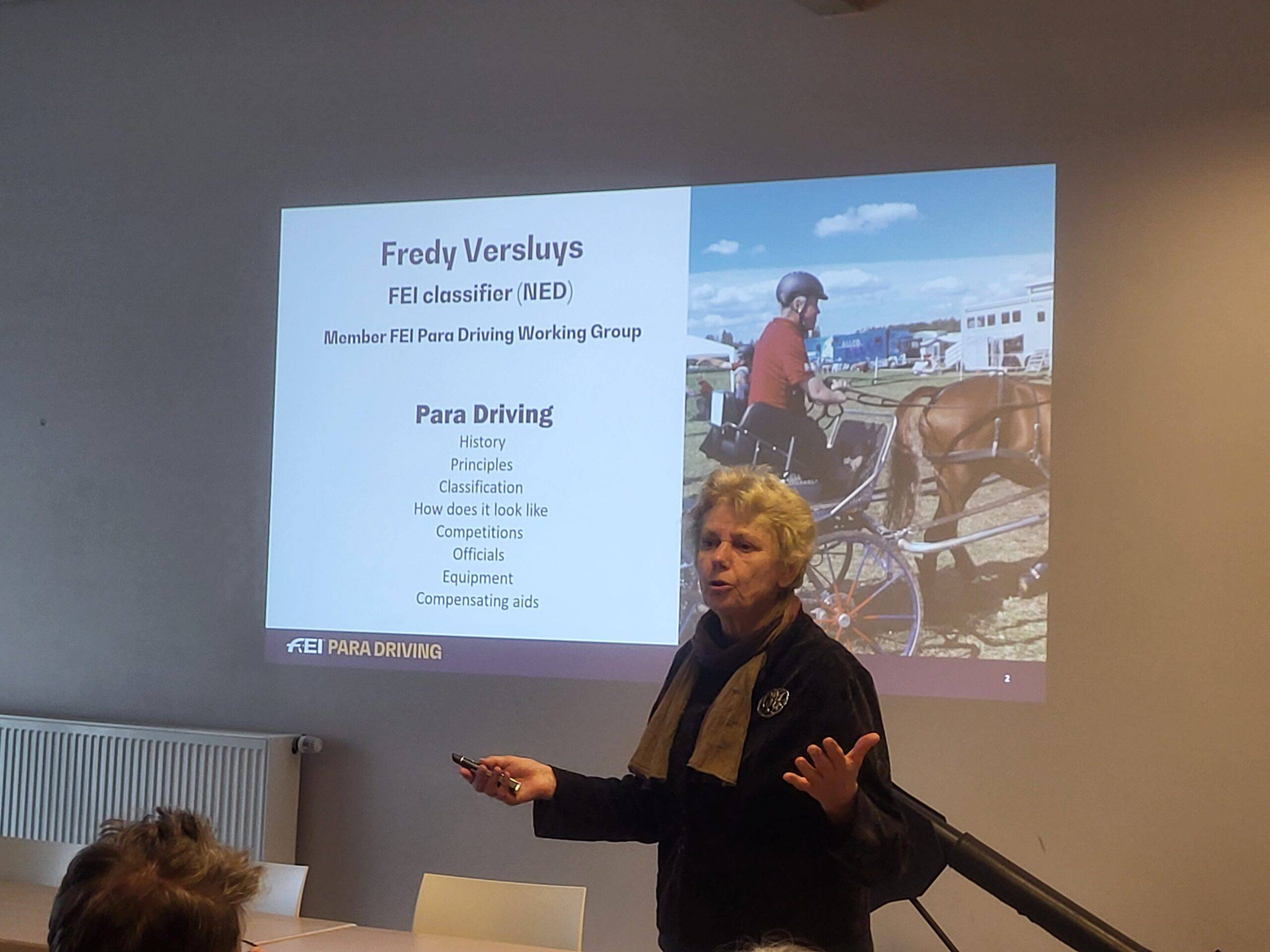 Fredy Versluys
During the practice day on Saturday, the judges had the opportunity to judge a number of combinations in dressage, presented by Sarah Gooris, team coach of the Belgian youth and pony drivers. The international driver Ruben Oosterlijnck also presented his pair.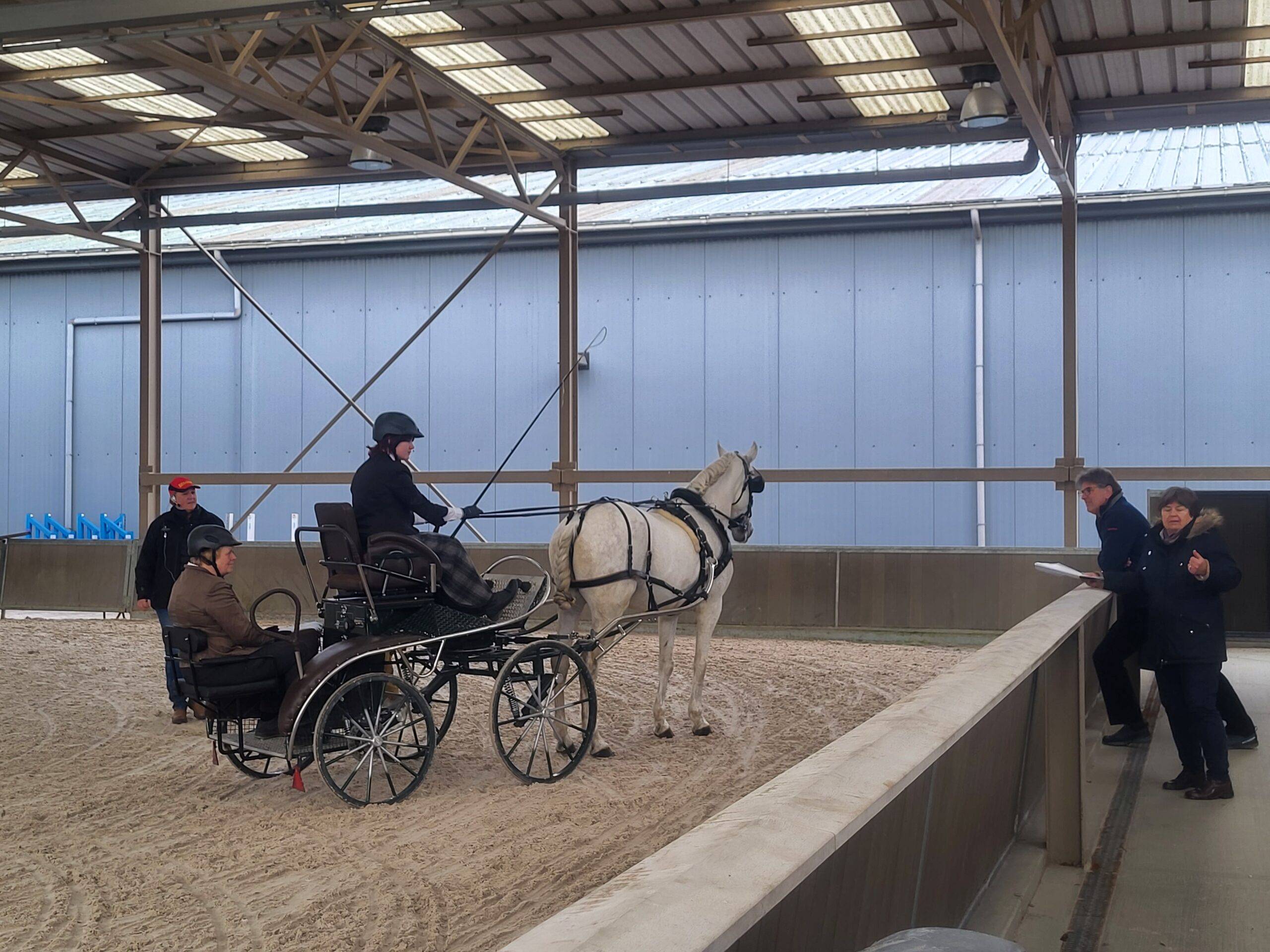 In addition, an FEI Course was also organized for FEI vets during this weekend, with more than forty participants. The course was led by Swiss FEI vet Marco Hermann.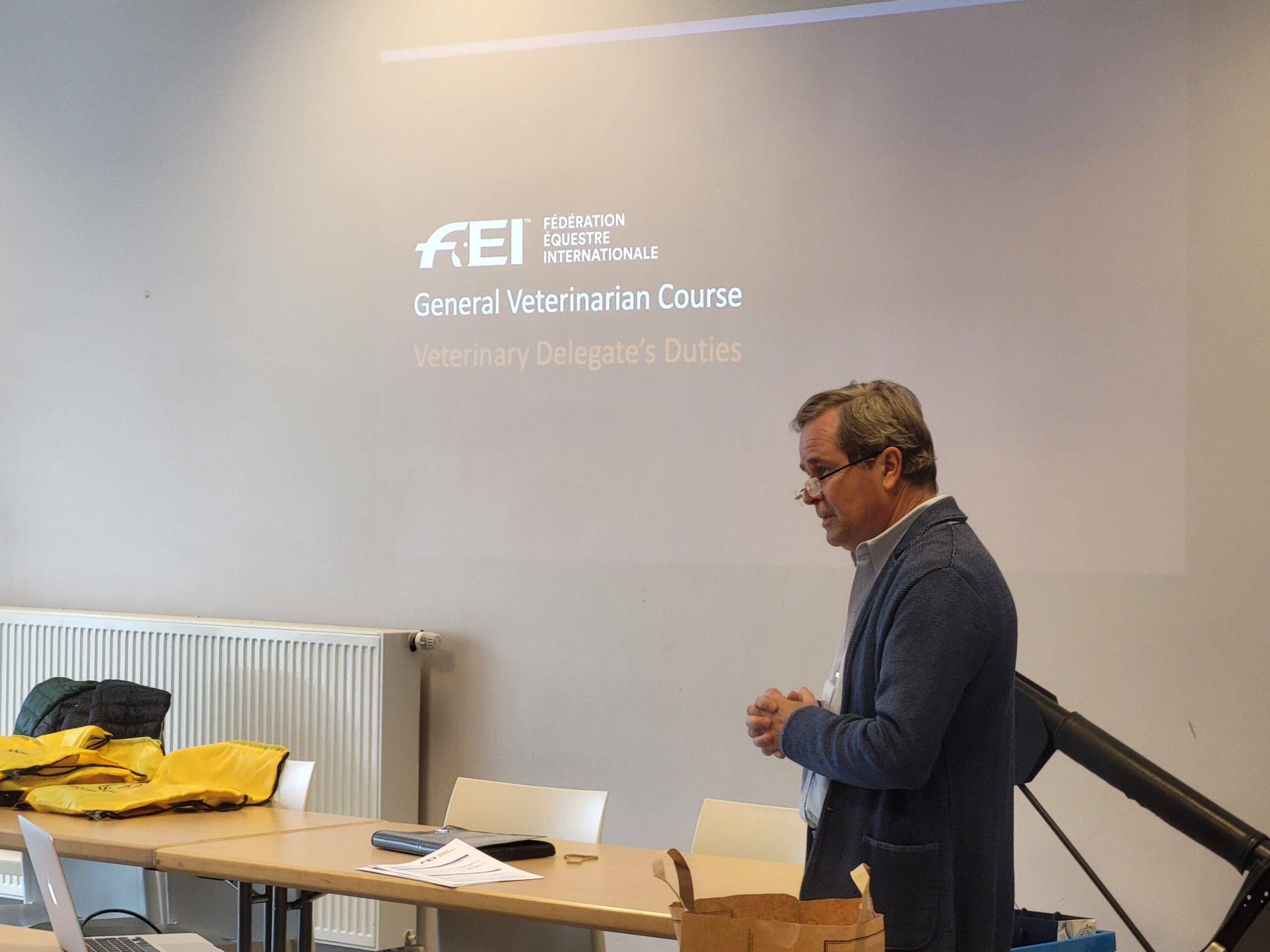 Dr. Marco Hermann
Relaxation
Of course there was also time for relaxation and the participants were given some history and culture. On Friday evening they were given a tour of the Hippo War Museum at the Waregem hippodrome. The exhibition highlights the particularly heavy and sad deployment of military horses during the First World War. On Saturday evening, the group visited the coach gallery in Nokerse Castle Park with Baron Philippe Casier as guide.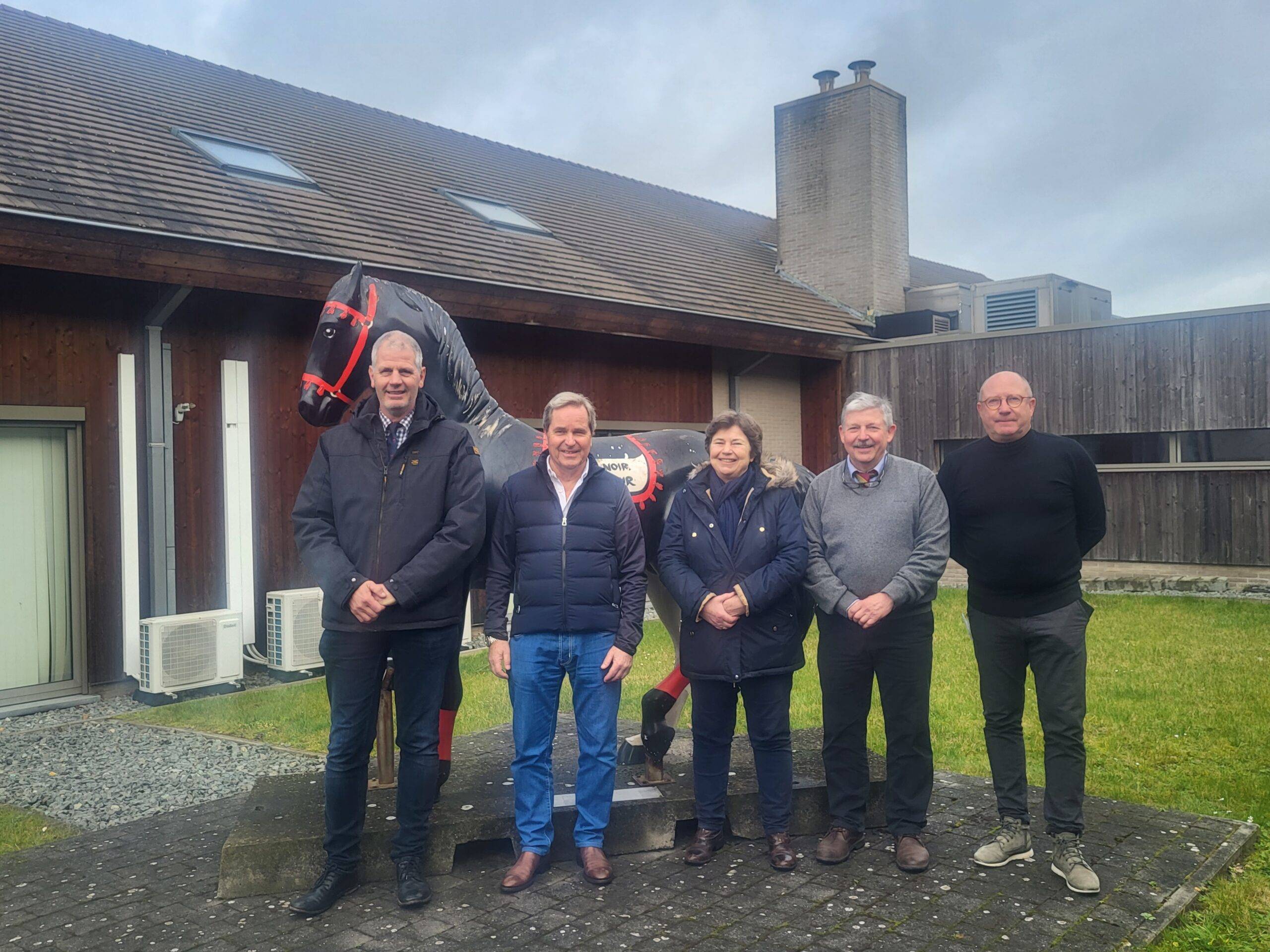 From left to right: Houterman, Hermann, Turbé, Papens en Devaere
Copyright reserved. Acquisition without acknowledgment and permission from [email protected] is not allowed.