7 September 2020
Strassner, Schäfer and Hellenbrand named German Champs – German team for Pau announced
This past weekend the German Championships for single horses, ponies and para-drivers was held in Schildau. This was also the second observation competition for the single drivers leading up to the World Championships in Pau.

Strassner triumphs
Strassner won the dressage and marathon and with a second place finish in the cones earned the Championship title in the Single horse category. The 2018 Young Drivers European Champion also won the first observation competition in Lähden. The reigning German Champion Dieter Lauterbach placed second with Dirigent and his partner Claudia was third with FST Velten.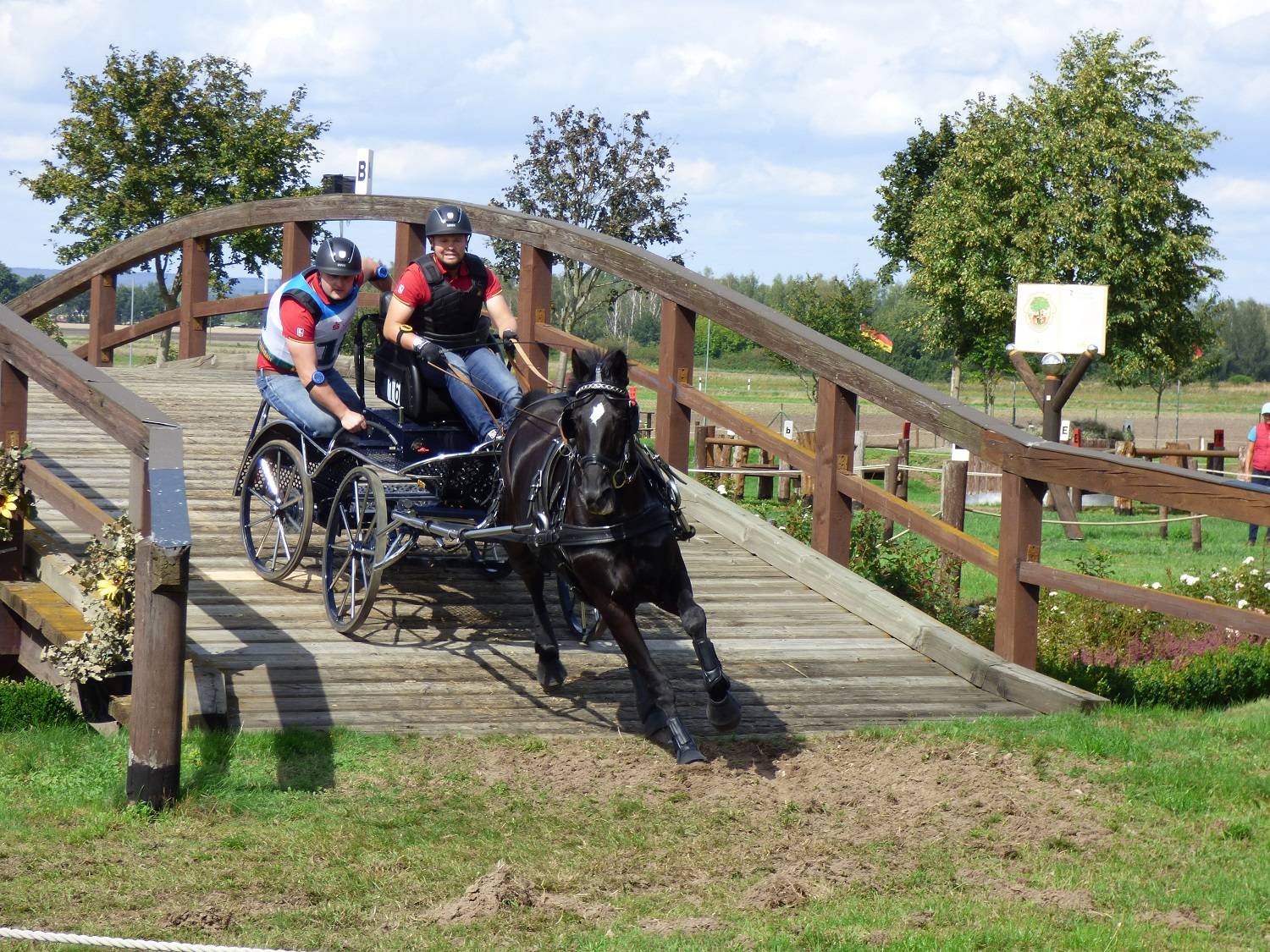 Fokko Strassner
Photo:
M&M I Maikirschen & Marketing
Top three to the Championships
After the prizes were awarded for the German Championships, it was announced that the three drivers on the podium, Fokko Strassner, Dieter Lauterbach and Claudia Lauterbach would be representing Germany at the World Championships in Pau. If a fourth place becomes available Jens Motteler will be sent and Klaus Tebbe, Jessica Wächter, Marie Tischer and Christoph Dieker will be long listed.
Sandra Schäfer German Single Pony Champion
Thanks to strong placings in both the dressage and the marathon, Sandra Schäfer with her Carino S won the single pony championship.  Niels Grundmann won the silver medal and Anna Genkinger bronze. Schäfer technically placed third with her second pony Nemo von Bergen but as drivers can only receive one medal, the bronze medal went to Genkinger.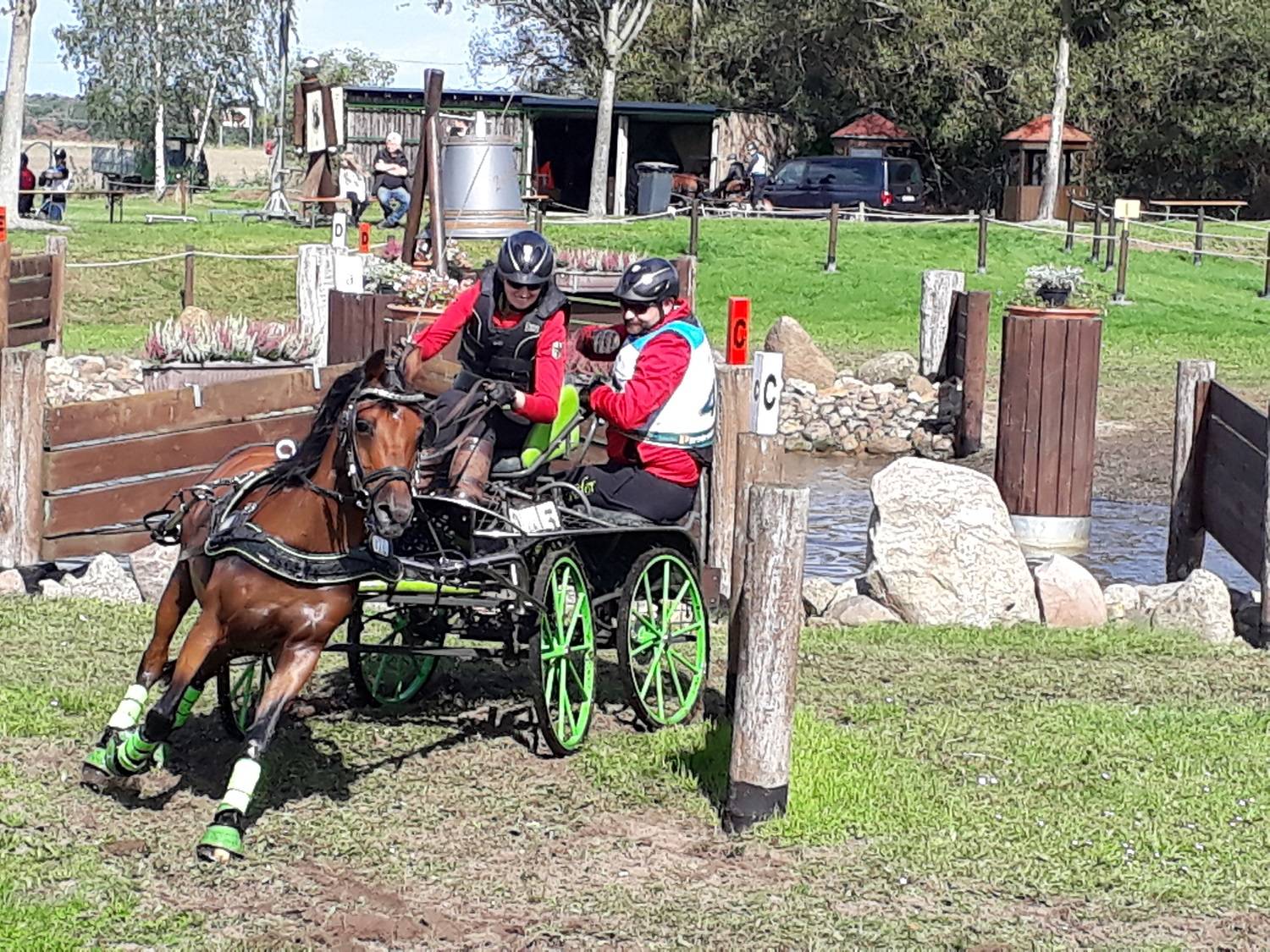 Sandra Schäfer
Photo:
M&M I Maikirschen & Marketing
Goud for Ivonne Hellenbrand
After years of missing out on the national title, this year Ivonne Hellenbrand finally won her gold medal in Schildau for para-drivers. Not just Ivonne, but also her trainer Marco Freund were over the moon with happiness. The reigning champ Alexandra Röder took home the silver and bronze was won by Heiner Lehrter.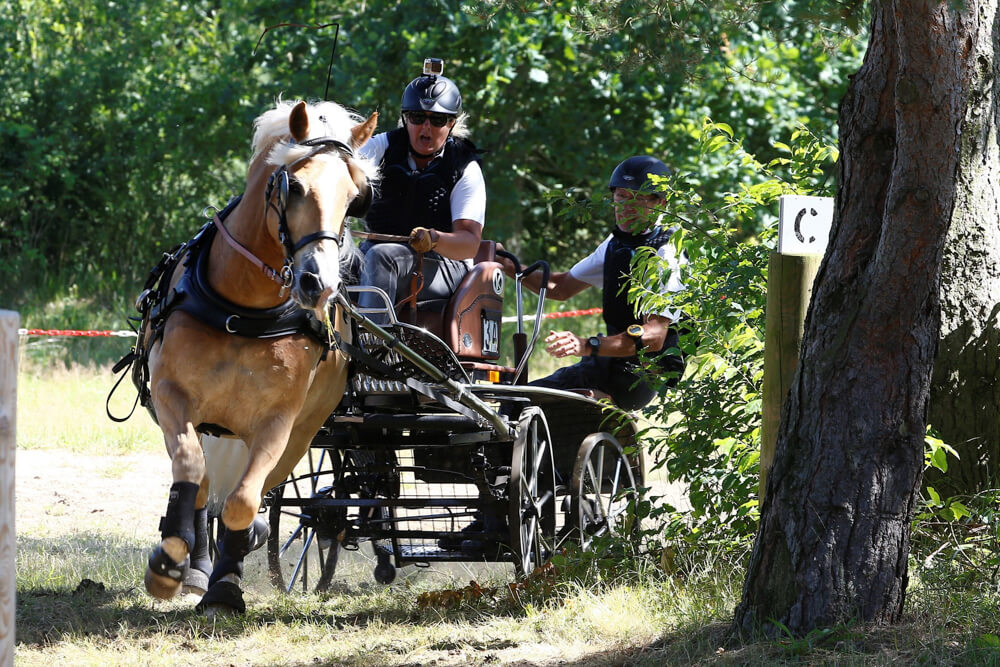 Ivonne Hellenbrand (Archiv)
Photo:
Dr. Jürgen Schwarzl
Copyright reserved. Acquisition without acknowledgment and permission from [email protected] is not allowed.