19 August 2015
Dutch drivers named for World Pair Championships
After the Dutch Championships for the pairs last weekend in Maasdijk, Dutch team coach Harry de Ruyter, announced the five drivers that will be representing the Netherlands at the FEI World Driving Championships for Pairs in Fábiánsebestyén from 9th to 13th September.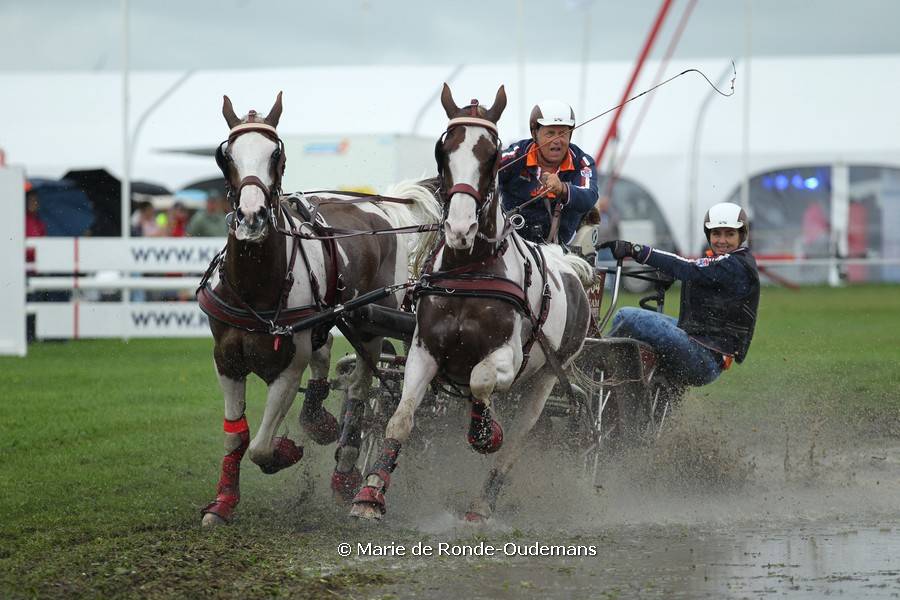 Photo:
Marie de Ronde-Oudemans
New Dutch Champion, Harrie Verstappen, silver medallist Carlo Vermeulen, bronze medallist Erik Couwenberg as well as Tristan Verheijen and Antonie ter Harmsel will be travelling to Hungary. The three team members will be announced on site.
This will be the fifth World Championship for Harrie Verstappen. The 57-year-old driver won the individual and team gold with the Dutch team in Kecskemét in 2009. Carlo Vermeulen participated at his first World Championship 1991 and since then he took part in five Championships.
Couwenberg, ter Harmsel and Verheijen will make their World Championship debute in Fábiánsebestyén.
Two years ago in Topolcianky, the Dutch team won the bronze medal.
The team will be under the leadership of team coach Harry de Ruyter and team veterinarian Albert van Unen.