18 June 2015
Dutch Harness Horse show at CAI 3* Beekbergen
The KWPN (Dutch Warmblood) horse and particularly the dutch harness horse are extremely successful international combined driving. On July 16-19 the International driving competition in Beekbergen will take place at Mieke van Tergouw's Riant Equestrian Centre. A large portion of the competitors will be competing with dutch harness horses.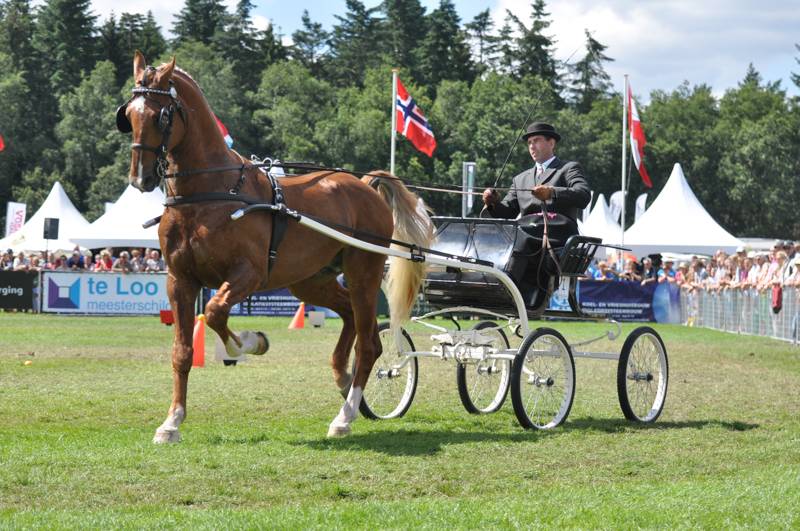 During the course of the competition in Beekbergen, the Dutch National four-in-hand championships will be the highlight but there will also be a special exhibition of dutch harness horses. On Sunday afternoon July 19, some of the best harness horses from the Netherlands will enter the ring to show off their impressive form and spectacular movement.
Hostess Mieke van Tergouw is happy with the display of KWPN horses at Beekbergen: "The natural presentation of the beautiful harness horses appeals to us as both organizers and drivers. There is a high demand for harness horses in combined driving. This show is a great way to promote the dutch harness horse to an international crowd and a valuable addition to our program."
Over the course of the competition in Beekbergen the KWPN will also be present with a promotion booth.