14 November 2018
Dutch Team Coach Harry de Ruyter resigns
Dutch team coach Harry de Ruyter has decided to step down from his responsibilities as team coach for the pair and four-in-hand horses. De Ruyter has held the position since 2011 and has played an important role in the many successes the pair and four-in-hand horses have achieved over the years.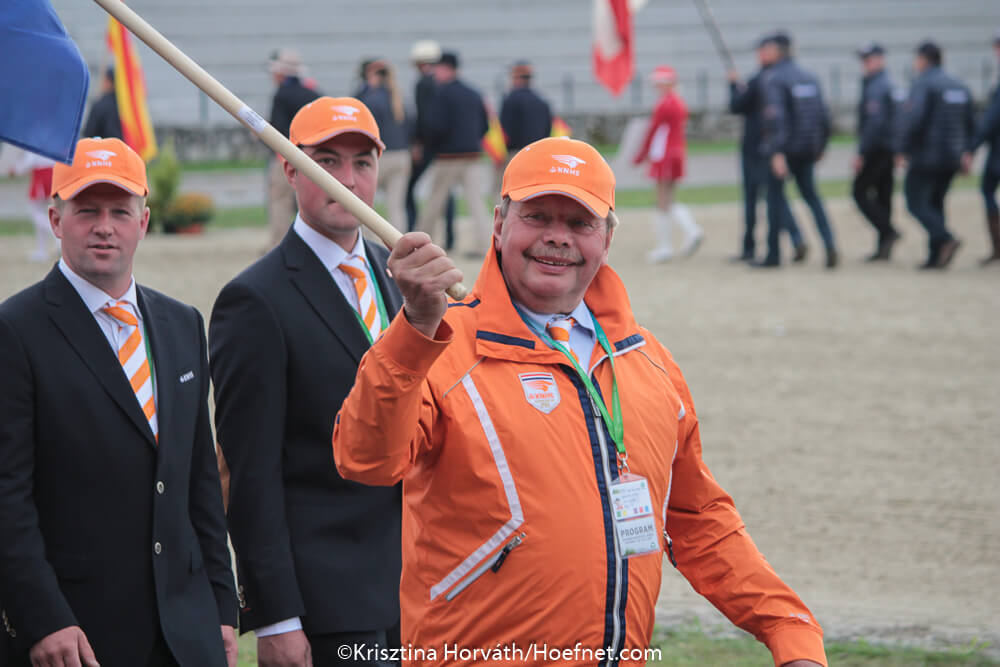 Harry de Ruyter
Photo:
Krisztina Horváth
"I have put my heart and soul into the function of team coach over the last eight years. It has been a great experience and I have enjoyed both the high level of sport and the presentations of our drivers. It was a shame that we missed the gold in Tryon, but this is definitely not the reason that I have decided to stop," explains De Ruyter. "This has been a very difficult decision and I have had to think about it a lot, but it is time for me to resign."
With the Dutch four-in-hand team Harry de Ruyter achieved great success, including three consecutive gold medals at the World Championships and four team gold medals at the European Championships. The four-in-hand drivers  have won the Nations Cup in Aachen every year since 2011 as well as successes at Breda, Windsor, Vecsés and Valkenswaard. At the last World Equestrian Games in Tryon the Dutch four-in-hand team under the leadership of De Ruyter won team silver.
With the pair horses De Ruyter won team gold at the World Championships in 2011 and bronze in 2013 and won diverse medals at Nation Cups in Riesenbeck, Saumur and Pau.
Together with team coach Ad Aarts who is responsible for the single horses, para drivers and single, pair and four-in-hand ponies, De Ruyter was responsible for the mentoring and training of the KNHS Next Driving Generation, where young talented drivers have the chance to further their development in the sport.