23 August 2014
EC Youth: Exciting starting positions after the marathon
The marathon day at the FEI Youth Driving Championships in Ksziaz resulted in very good sport and exciting starting positions for tomorrow's cones as the leaders are all within one ball from their opponents.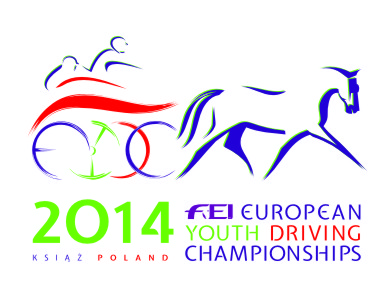 Ray Lunardon
The competitors in the Children's class drove four marathon obstacles with four gates each. Ray Lunardon was the fastest; he left Oskar Mortensen behind him. The third place went to Polish driver Weronika Bogacz, who took over the lead in the standings from Lisa Maria Tischer and Zsófia Szaller. The difference between the three drivers is less than two penalty points, so nothing is decided yet!


Tara Wilkinson
Tara Wilkinson won the marathon in the Juniors class, which existed of six obstacles from A to E like the Young Drivers. Tara herewith moved up tot he 4th place in the standings. Marina Genzwein (HUN) came second, ahead of Emily Viller (GBR). Austrian driver Marie Therese Hollmüller took over the lead in the standings in which Linnea Kristiansen (SWE) is lying second with just half a penalty point difference.

Marcin Kilanczyk
The marathon in the Young Drivers class was won by Louise Fillou (FRA) ahead of local hero Marcin Kilanczyk and Sweden's Emma Gustavsson. Katharina Weber was able to keep the lead in the standings. But she is also less than one ball ahead of Marcin Kilanczyk. Jovanca Marie Kessler is in third position after two days. Best pony driver after two days is Timo Eitzmann from Germany in 6th position. Germany leads the Nations Cup ahead of Poland and Sweden. Hungary is in fourth place, less than one penalty point away from the bronze medal.
The final day with the obstacle driving competition promises much excitement before the medals can be distributed.

Weronika Kwiatek
Weronika Kwiatek defended her lead in the CAI3* competition with the first place in the marathon, which she won after a it was decided that Glenn Heslo did not pass a gate in the first obstacle. Bartlomiej Kwiatek is in second position, Rudolf Pestman (NED) is currently lying third.