4 August 2022
One month to go until the first Nations Cup in Baborówko!
On the first weekend of September, Baborówko will host an international driving competition for pairs and Four-in-Hands: the CAIO4* Baborówko Driving Show 2022 (September 2-4). The event will include the prestigious Nations Cup.
The organization expects that the best drivers from all over Europe will come to Baborówko to compete in the Nations Cup. "A CAIO4* is a huge challenge. We are looking forward to the excitement that comes with a driving competition, especially a competition of this caliber. We are looking forward to showing the Nations cup team members the famous hospitality of Baborówko", says Henryk Jan Święcicki, the director of the event.
Accommodation
The CAIO4*-H4 and CAIO4*-H2 will be the Nations Cup classes. Additionally, the CAIO4*-H4 will determine the Four-in-Hand Polish National Champion. An event of this caliber requires an appropriate facility, which the Baborówko Equestrian Center certainly is. Currently, it consists of, among others, three sand arenas with a drainage system, measuring: 12,000 sq m. (the largest one in Poland at the moment, put into use in 2022), 7,000 sq m. and 2,000 sq m.
Baborówko Driving Show 2022 is one of 5 events in the world with the CAIO4* ranking. The prize money is also noteworthy. Thanks to the Sponsor of the competition, Mr. Roman Roszkiewicz, the athletes will compete for financial prizes in the total amount of 73,000 euro.
Baborówko is also famous for its great atmosphere and organization for fans and athletes. The program includes dressage on Friday, marathon on Saturday, and cones on Sunday followed by the prize giving ceremonies.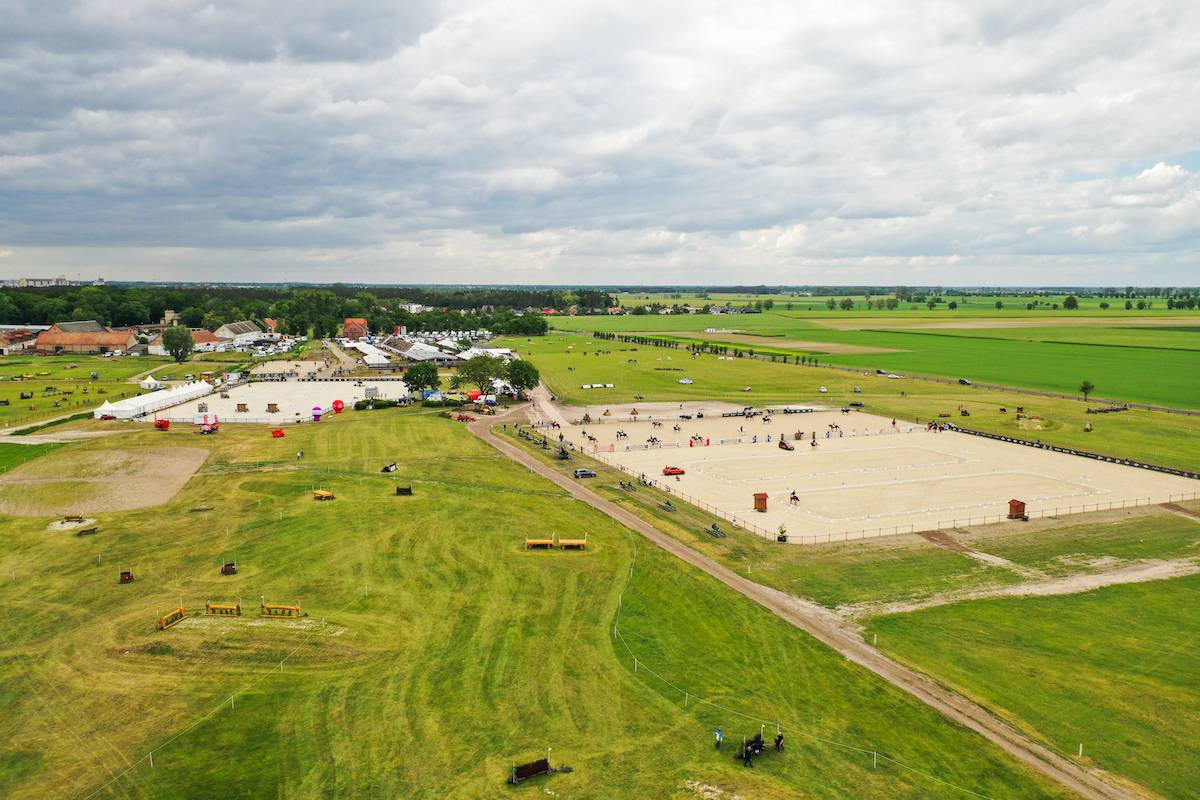 Baborówko accommodation
Eventing and jumping shows
Despite this being the first-ever international driving competition in Baborówko, the FEI has granted the Baborówko Equestrian Center the right to organize the Nations Cup.
Baborówko Equestrian Center is known for organizing international eventing and show jumping competitions, and has hosted successful foreign and Polish riders, Olympic champions, world champions and FEI ranking leaders, such as representatives of Germany, Michael Jung and Ingrid Klimke, and the British eventer Oliver Townend.
More information can be found at: www.equestrian.baborowko.pl