23 August 2023
EC&WK Exloo: Two horses for re-inspection
This morning the horses of the participants in the World Para Driving Championships and European Championships for four-in-hand horses were inspected lovely sunshine. Two lanes were set out on the main site where the judging took place under the watchful eye of the veterinarians and judges.
Most of the horses and ponies passed the inspection with flying colors. In the Four-in-Hand team there were a few that had to trot up a second time and a number ended up in the holding box. In the end, two more horses will be presented for a re-inspection tomorrow. These are Ringo from the Hungarian Peter Juhasz and Jasmin from the Czech Jiri Nesvacil sr.
The opening ceremony is tonight at 7 p.m. Tomorrow the competition will start with the dressage. Starting at 9:00 am it is first the turn of the para drivers. The first Four-in-Hand teams enter the arena at 2:30 pm.
Click here for the show information
Click here for the photo album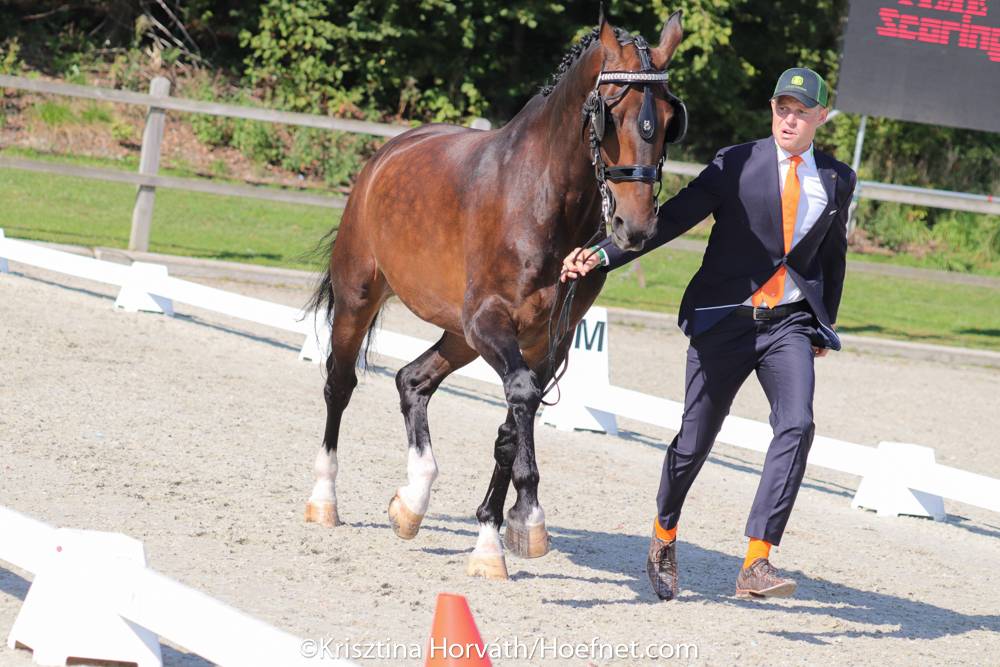 Photo:
Krisztina Horváth