25 August 2023
ECH&WCH Exloo: Best Four-in-Hand test driven by Mareike Harm
With a little rain at the end of the day, the second day of competition of the European Championships was held largely under excellent weather conditions. Yesterday the first Four-in-Hands drove their dressage tests and today the other participants presented themselves. It was a day where dressage enthusiasts could indulge themselves because beautiful tests were driven.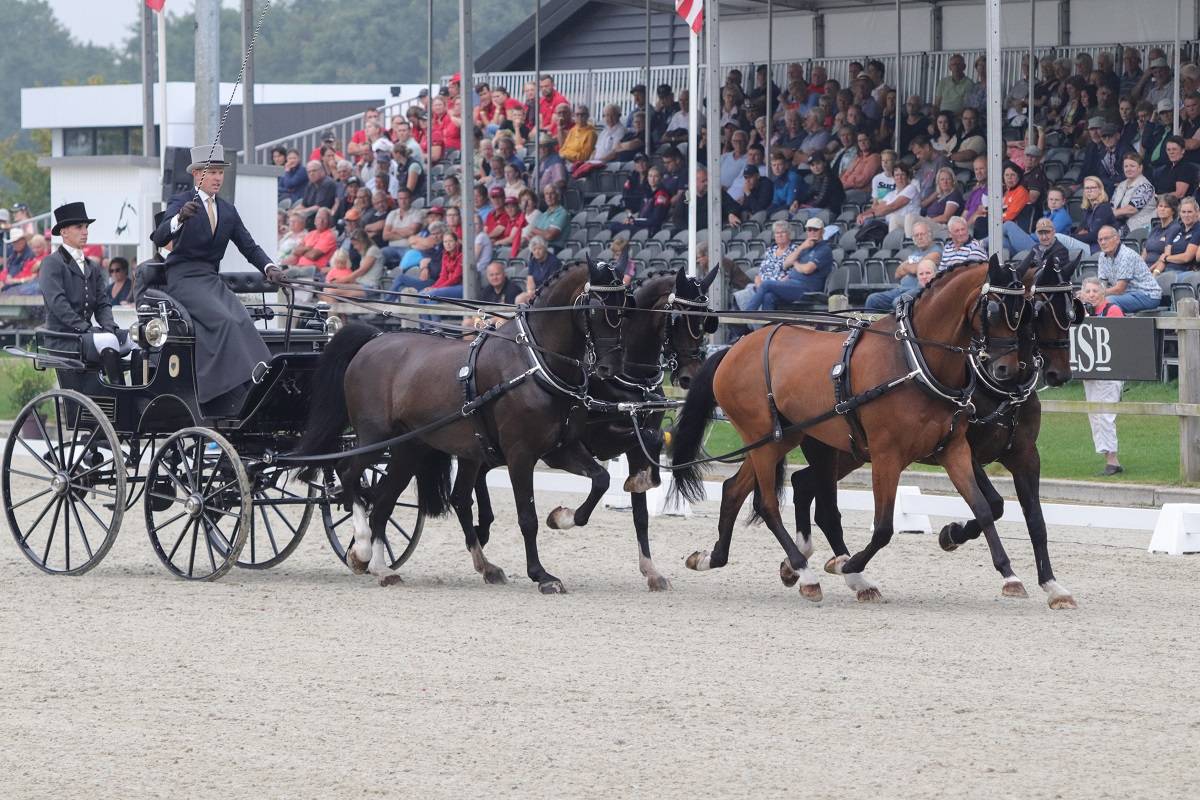 Bram Chardon is second after dressage
Photo:
Krisztina Horváth
Just like with the para drivers, the Germans were very strong, but Bram and IJsbrand Chardon both performed excellently for the Netherlands. Anna Sandmann was the first to score a top score (42.58) with a beautiful and forward driven test. Shortly after the German, it was Bram Chardon's turn. His horses walked nicely and were nicely through their body. Except for a mistake in halting, there were no misses and it was a pleasure to watch. He was the first driver under 40 penalty points and was visibly happy and relieved with his score of 39.52. Mareike Harm proved that things can be even better. She showed a very relaxed test, in which the horses showed all exercises fluently. She scored slightly higher than Bram and won the dressage with 38.52.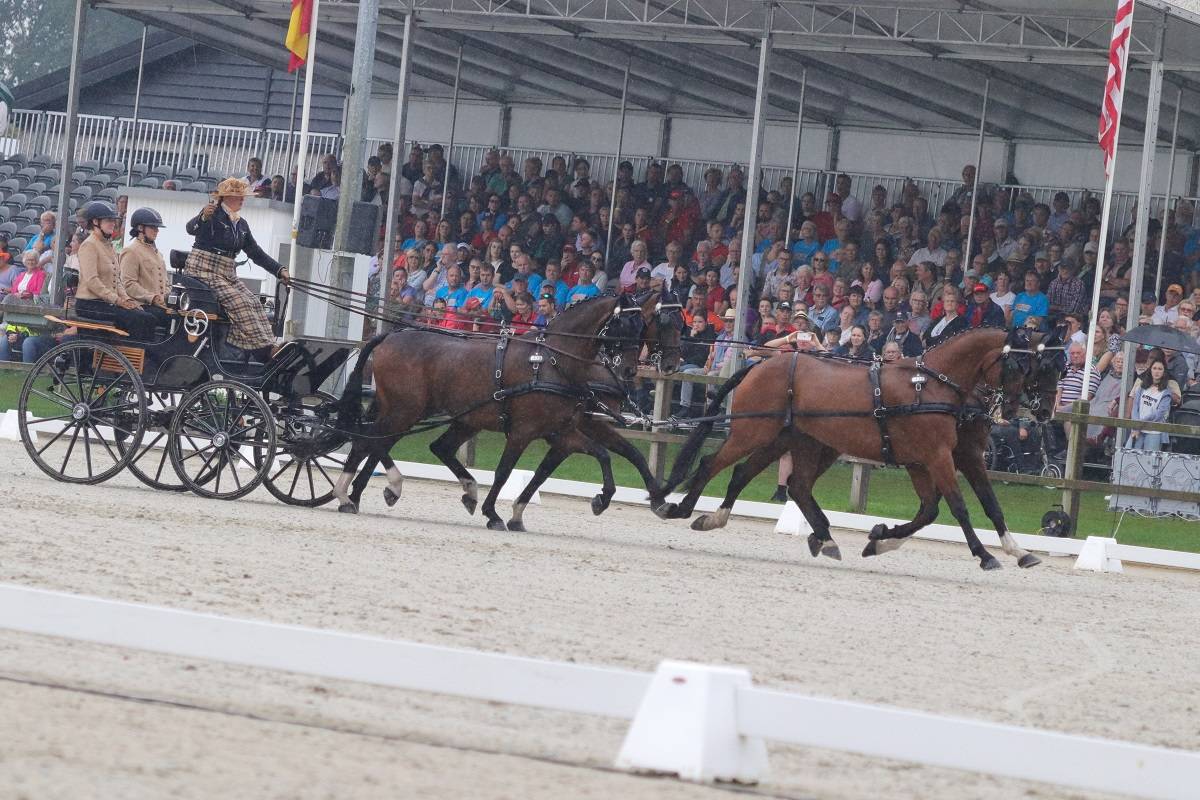 Mareike Harm drove the best test
Photo:
Krisztina Horváth
Bad luck for IJsbrand
For the Netherlands, the hope of taking the lead in the Nations Cup classification was based on IJsbrand Chardon. However, he had equipment problems in the beginning of his test. When driving up the first diagonal where he had to extend the trot, the right rear horse's trace came loose. He had to stop and the grooms had to replace a few things. Top professional as he is, IJsbrand recovered and then drove a strong test. Unfortunately it cost him 5 penalty points and he is now 4th in the standings with 45.99.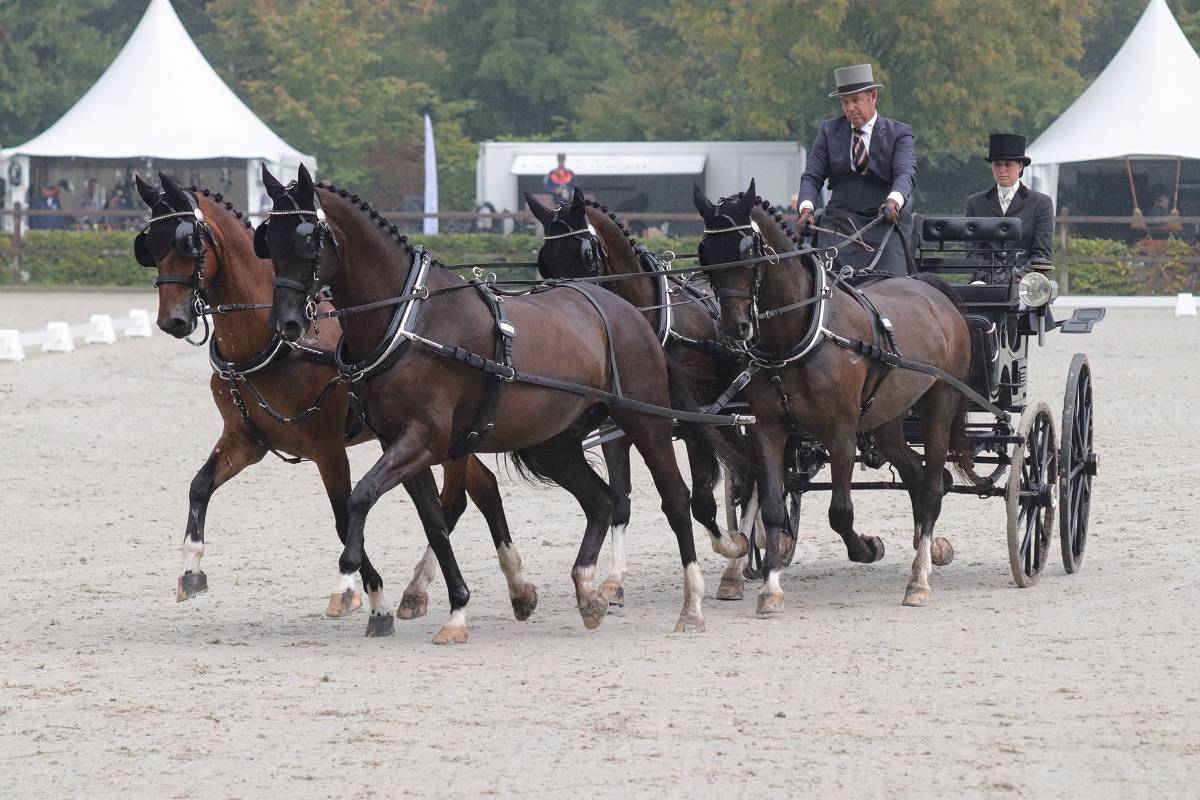 IJsbrand Chardon is fourth
Photo:
Krisztina Horváth
Op naar de marathon
Germany leads the Nations cup ranking with a lead of 4 points over the Netherlands. This is followed at a much greater distance by Belgium, Sweden and France respectively.
Tomorrow promises to be an exciting marathon. The competition starts with the Para Drivers, who drive six obstacles. The Four-in-Hand drivers face 8 obstacles, each of which has its own challenges. The obstacles are all centrally located on the terrain, so that the public can follow all drivers from the middle area. The first participant starts at 10:00 am.
Click here for the photo album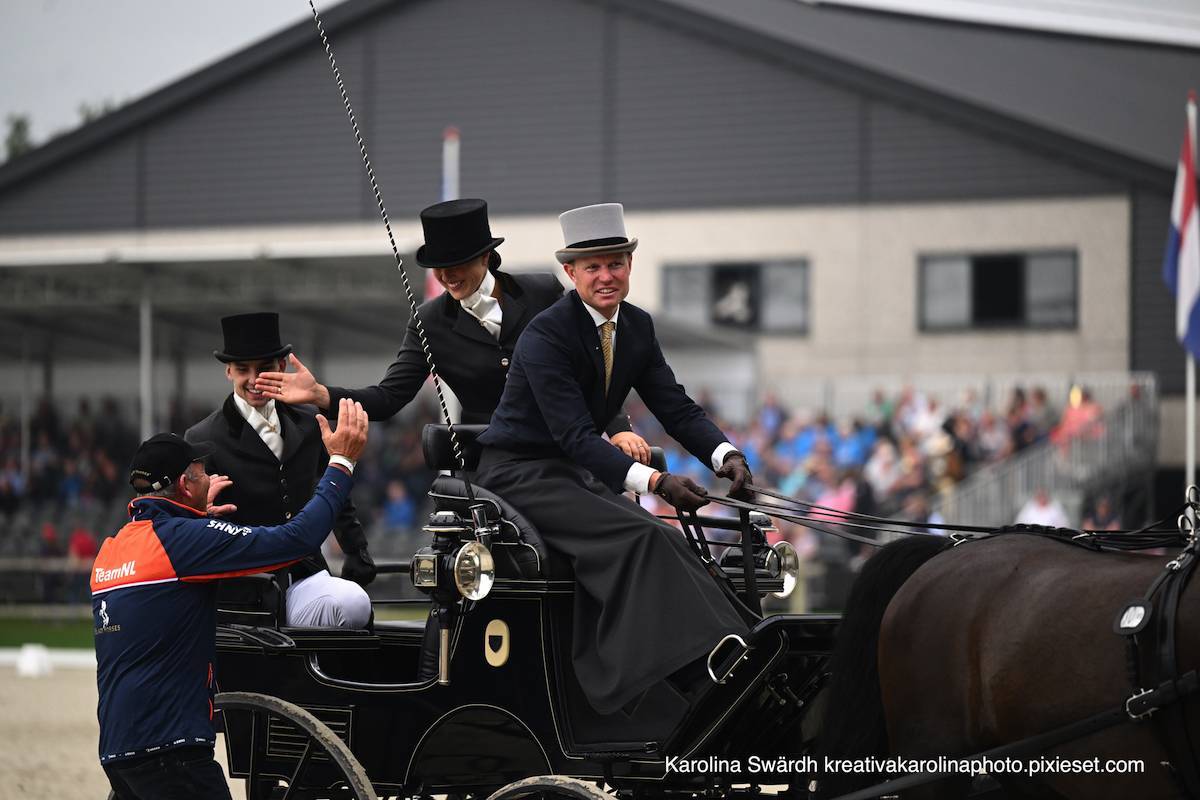 Team Chardon
Photo:
Karolina Swärdh