27 August 2023
ECH&WCH Exloo: Double gold and silver for The Netherlands
The denouement of the European Championships for Four-in-Hand horses was an orange party. Bram Chardon extended his European title and Koos de Ronde took silver. The Dutch team won gold, ahead of the Germans.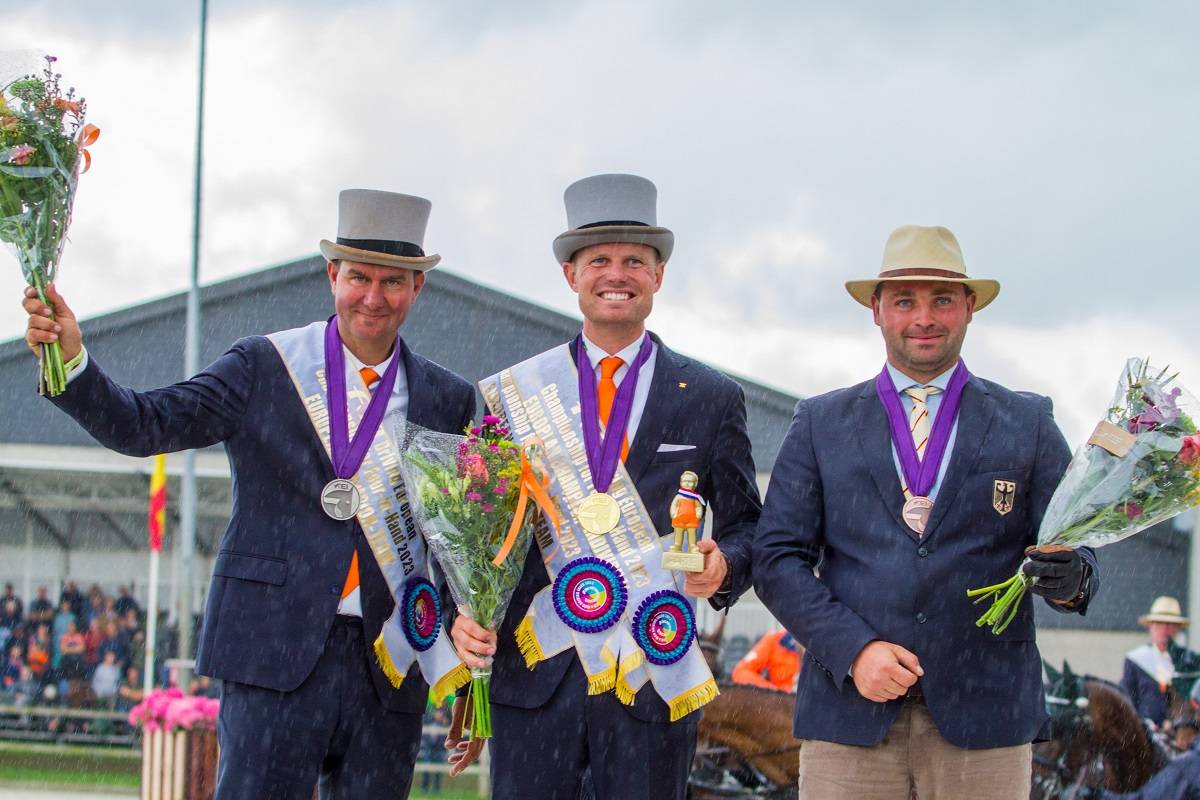 The individual podium
Photo:
Wilco van Driessen
Small differences
The mutual differences were small and due to the large number of clear rounds (16) not much seemed to change in the ranking. After Koos had ridden the Ronde clear, it was Michael Brauchle's turn. The German tapped a ball on gate 2 and Koos won the silver. Last starter Bram Chardon kept a cool head and finished it cold with a clear ride. Once again he was honored as European champion at the end of the day.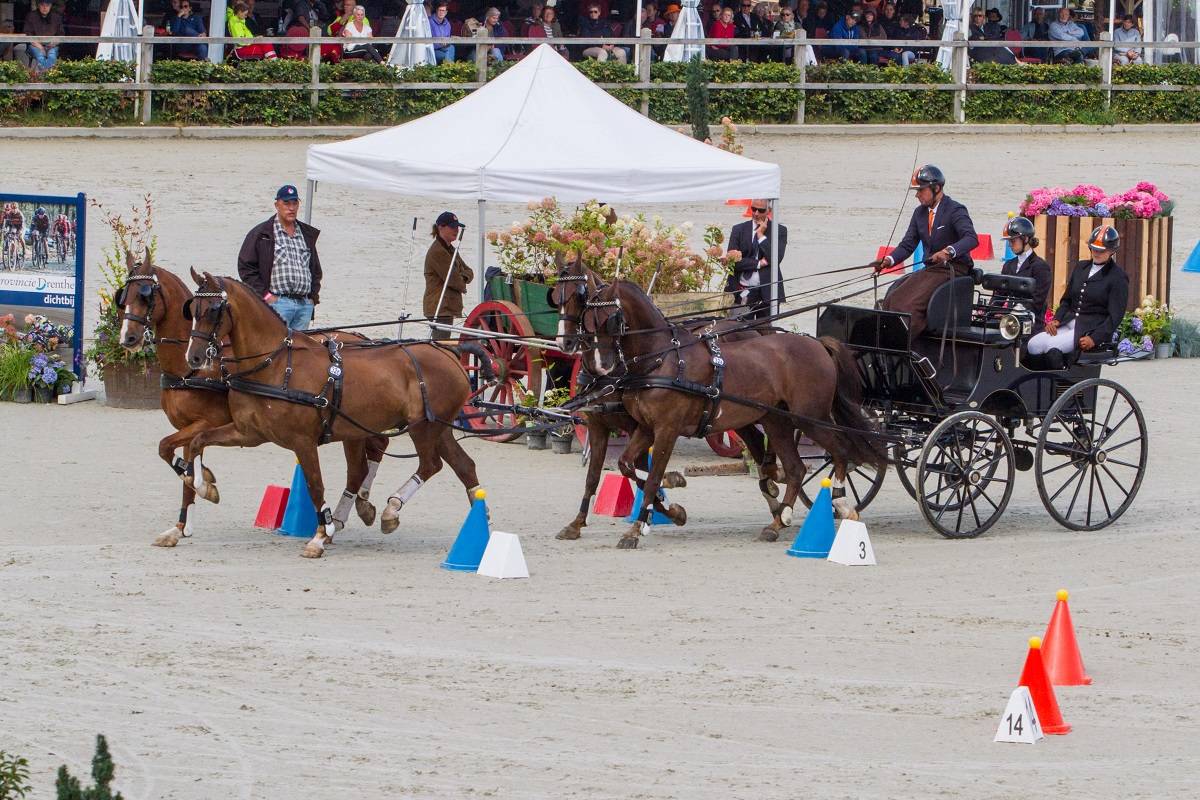 Koos de Ronde won silver
Photo:
Wilco van Driessen
Improvement
"There was pressure on me, but that eased a bit when Brauchle had a ball," says the brand new European champion. "I knew I had extra slack. In Beekbergen the pressure was even greater and I also drove clear. My cones driving is really good now. Just like dressage, because I finally rode a score of 39 here. In the marathon I didn't compete at the very top, but it was good enough to be at the top after two parts."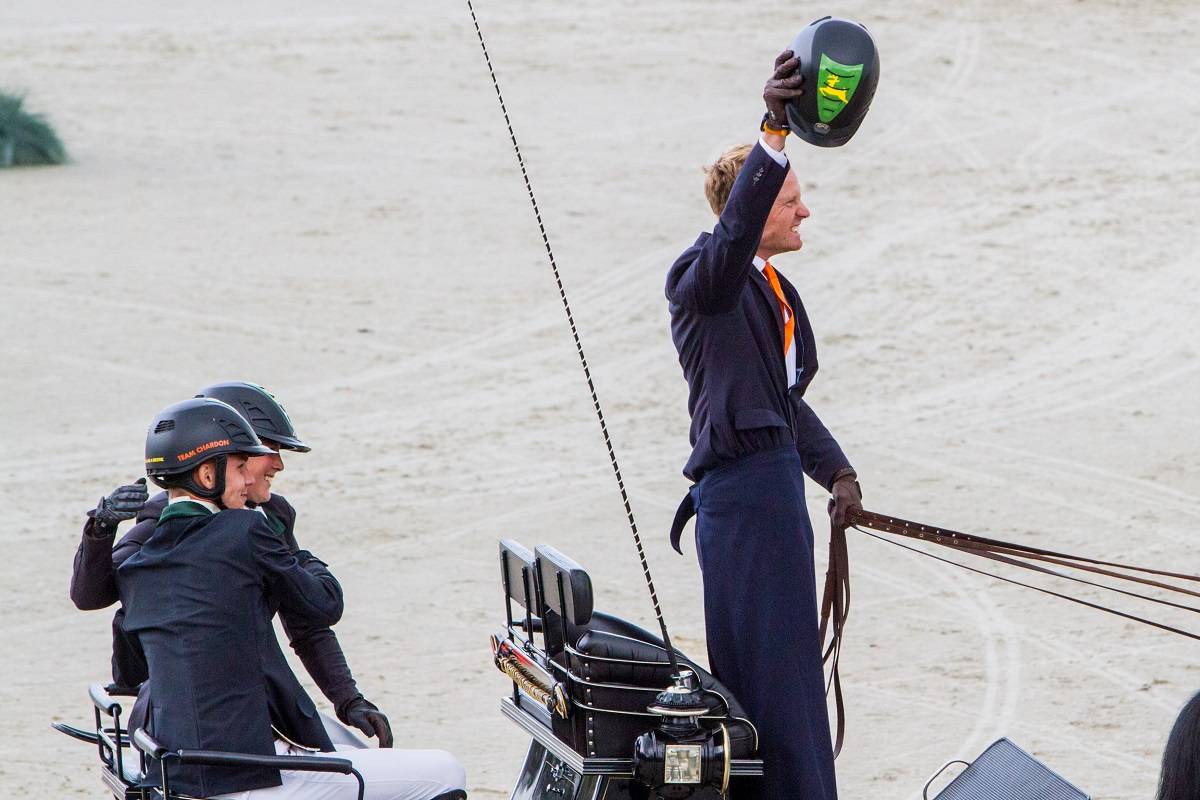 Photo:
Wilco van Driessen
Pressure from the Germans
The Germans continued to put pressure on the Dutch team. But the Dutch drove all three clear, while of the German team members only Anna drove a clear round. This made it gold for the Netherlands, silver for Germany and Belgium won the bronze. Bram Chardon: "It is very cool that we still have gold despite the pressure from the Germans. We have once again demonstrated that the Netherlands is a strong driving country. I think it's great that next to me Koos is also on the podium with silver." His own medal hunger is not satisfied yet. "Of course I really want to become world champion so that is the next goal."
Click here for the photo album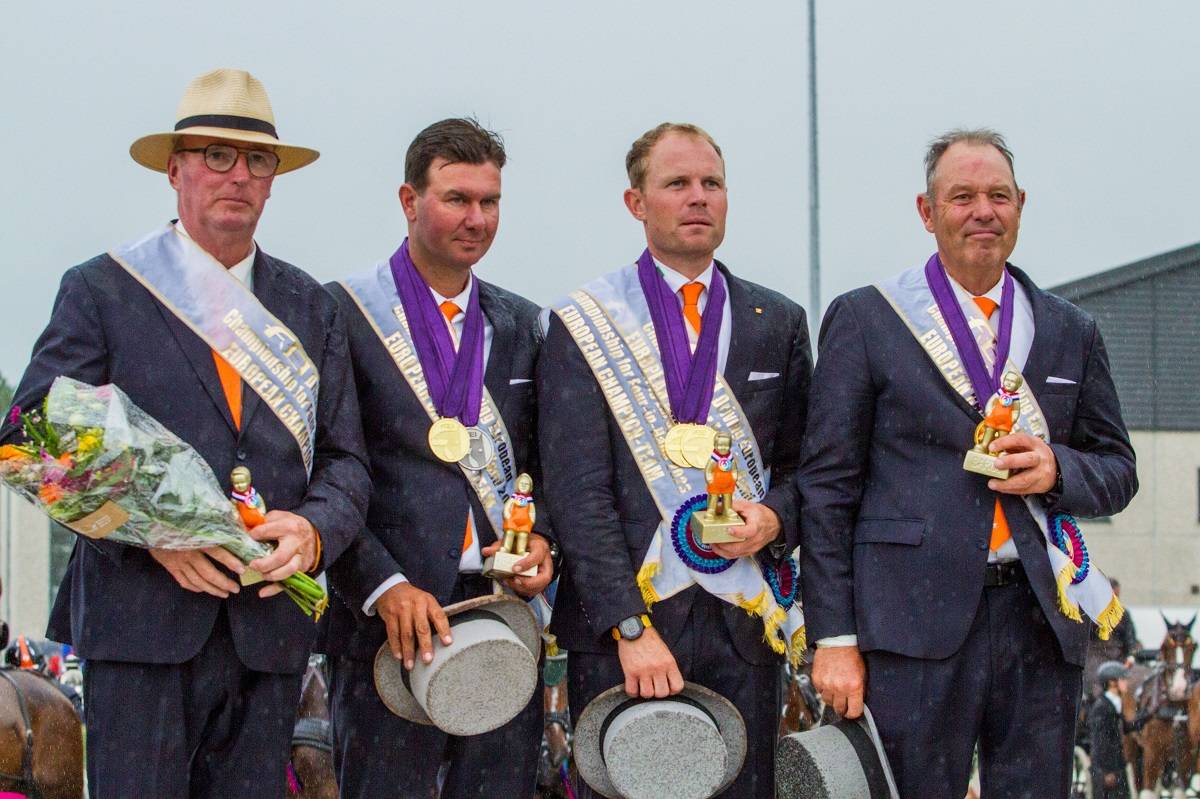 Team NL
Photo:
Wilco van Driessen