15 August 2023
Tough times for Glenn Geerts
The parents of Belgian four-in-hand driver Glenn Geerts were seriously injured in an accident on a motorway in Austria last weekend.
Help of a firefighter
Glenn's mother Chris is especially in a bad way, with several fractures to the vertebrae. The couple was rescued by a passer-by – a firefighter – just before a blaze engulfed their truck. "Without that firefighter, it could have ended fatally," comments Glenn.
Able to move everything
There were no horses on the truck. Father Kris and mother Chris were on their way to the Austrian-Hungarian border to pick up a team of horses they had bought. "I was at the competition in St. Margarethen in Austria with my wife and my daughters to train a number of drivers and friends," tells Glenn. "We saw my parents pass by at the German border and three hours later we received the phonecall with the terrible news. My sister and her husband are now in Austria with my parents. My father has already been released from the hospital, but my mother is not yet stable enough to be repatriated. Fortunately, they are nice fractures and she can move everything, but it will be a long and difficult rehabilitation."
Grateful for the support
Glenn is now busy arranging the practical matters, because the truck contained all the competition equipment, such as helmets, hats, gloves, dressage outfit, team clothing, etc. The tents of the trailer and the caravan, chairs and tables are also gone. "There is nothing left of the truck at all, really terrible. And we hadn't even had it for a year. Fortunately I can borrow another truck for now, but it will take some adjusting with other material."
Glenn is grateful for all the messages of support from all over the driving world, including outside Europe. "It is good to know that so many people are thinking of us. As far as my participation in the European Championship in Exloo next week is concerned, I will make a decision next weekend. Everything is ready to start in Exloo, but I first want to make sure that my mother is stable enough."
The Hoefnet Team sympathizes greatly with Glenn and wishes him and his family a lot of strength.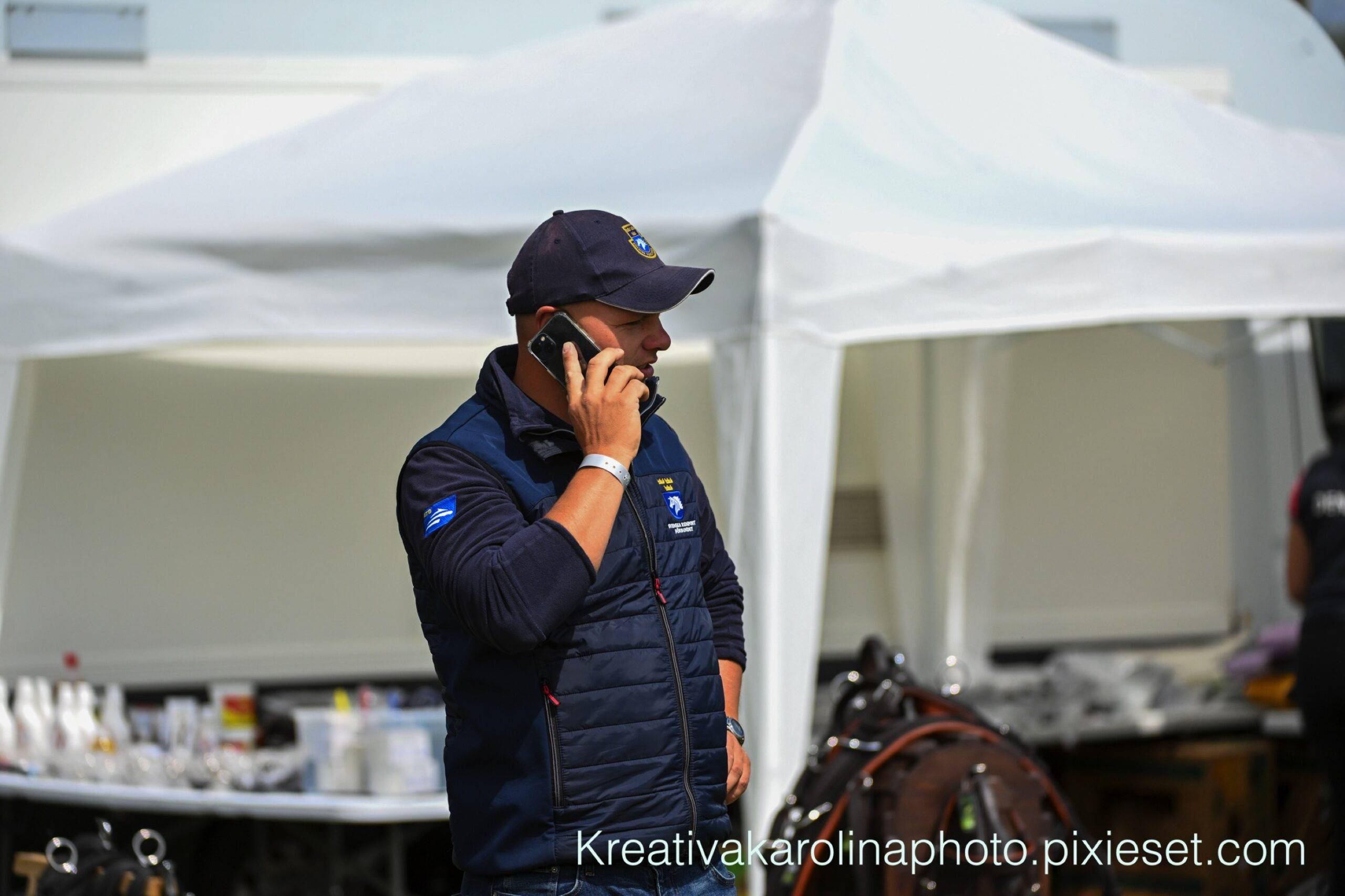 Onzekere tijden voor Glenn Geerts
Photo:
Karolina Swärdh
Copyright reserved. Acquisition without acknowledgment and permission from info@hoefnet.nl is not allowed.