5 August 2018
First national title for Sandro Koalick
Herchenrode was host this weekend to the German pair driving Championships. Sandro Koalick won gold for the first time in his career in the horse pairs class. Pony pair driver Steffen Brauchle won his second gold medal in his career in this class.
Sandro Koalick's weekend
It was the weekend of Sandro Koalick, who started with two pairs. He won the dressage, the marathon and the Championship with his 'Champion pair' Fasco and Hertog Jan. With his second pair, he won the cones and finished second on the international leaderboard. According to national trainer Wolfgang Lohrer Koalick will soon be rewarded with promotion to the Kader. This promises lots of good for Koalick and his father Torsten, who organise the World Pair Championships at their home in Drebkau 2019.
Sebastian Warneck finished third in the ranking and won silver in the Championship. The bronze went to Stefan Schottmüller.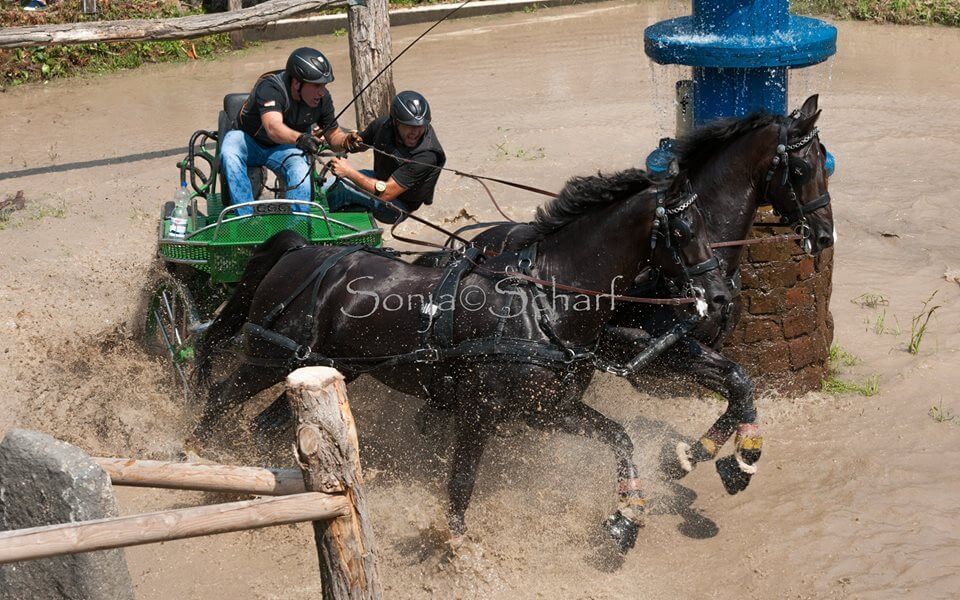 Sandro Koalick
Photo:
Sonja Scharf
Steffen Brauchle
Steffen Brauchle was also able to return home a satisfied man. The winner of the dressage and cones won with nearly 12 points advantage to Dieter Baackmann, who took home the silver, like in 2017. Organiser of the successful 2017 World Pony Championships in Minden Christof Weihe gave himself a nice present for his 50th birthday today and won bronze.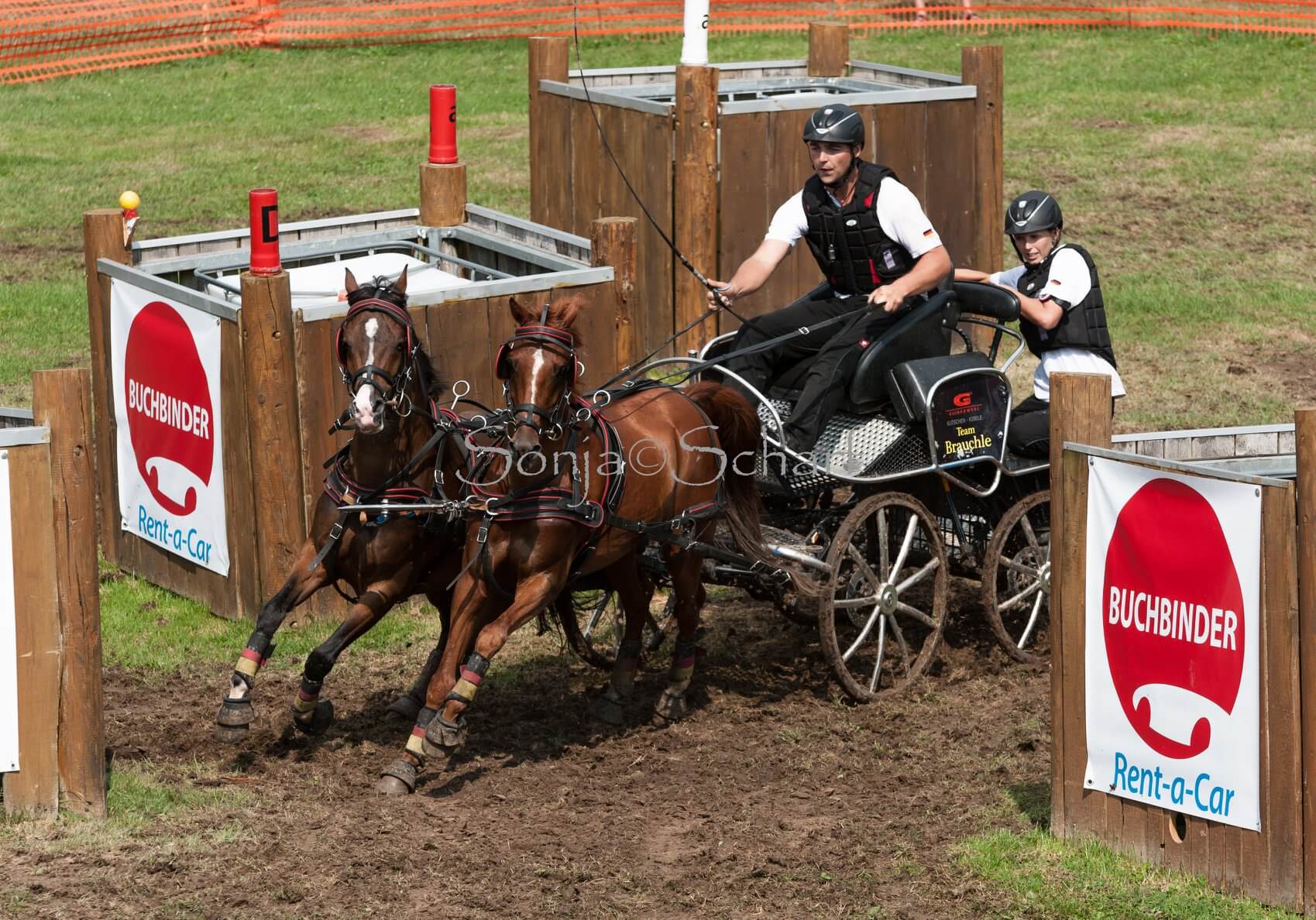 Steffen Brauchle
Photo:
Sonja Scharf