19 April 2022
ESSA-prize for Horse Single Class in Lipica
The international driving competition at Stud Farm Lipica, Slovenia which will take place form 28th September to 2nd October, will offer a special prize for the 3* Horse Single Class, offered by ESSA, the European State Studs Association.
Stud Farm Lipica is one of the proud members of the ESSA, which counts around 35 State Studs in 15 European countries. The European State Studs are living heritage sites. They derive from the time, when horses were essential companions in transport, agriculture and warfare. Facilities full of atmosphere with magnificent buildings, parks and cultural landscapes as well as precious carriage collections bear testimony to the historic significance of the breeding sites. Committed to their traditions the studs today are modern equine competence centers.
Donau Alp Pokal & ESSA-prize
While the competitors in the 3* Horse Pairs Class will battle it out for the highest places in the Donau Alp Pokal, the Horse Singles will compete against each other for the ESSA-prize.
The international competition in Lipica will host a 2* and 3* competition for Horse Singles and Horse Pairs as well as a 2* competition for all pony classes.
Click here for more information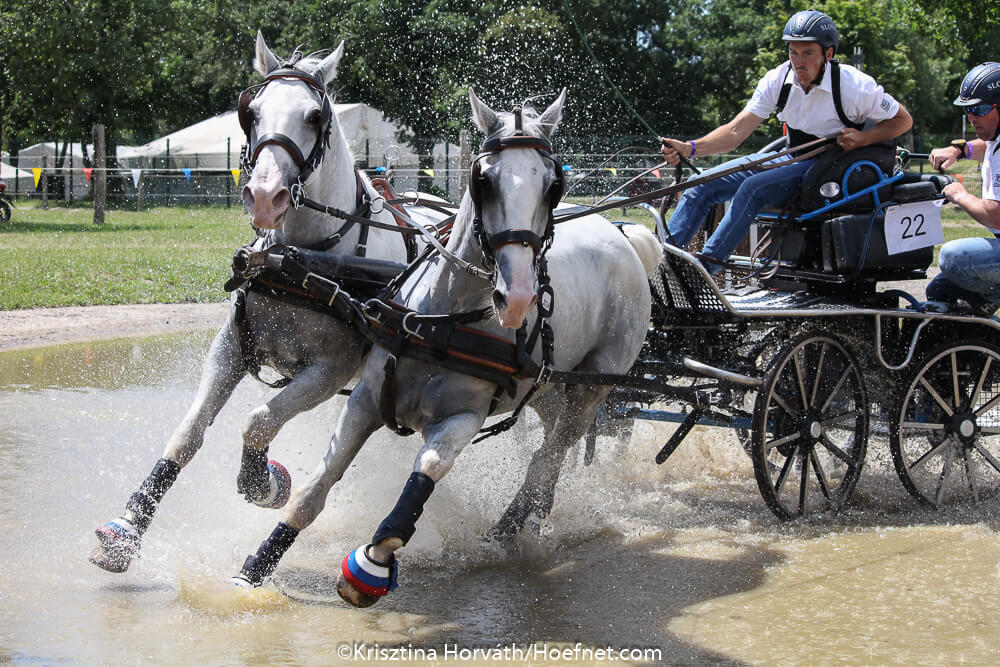 Photo:
Krisztina Horváth
Copyright reserved. Acquisition without acknowledgment and permission from info@hoefnet.nl is not allowed.