5 February 2022
Exloo Welcomes International Para Driving Sport
The organization has made it known that the two and three star competition, from single driving to 4-in-hand Team driving for horses and ponies this year in Exloo, will also be organizing an international para driving competition.
The international driving competition in Exloo is on the calendar from March 24th through 27th.
With the World Championships for para driving in sight this year, of which the date and location is not yet known, there is a huge demand for International competitions. Exloo's organizing committee would like to meet this demand, and to this end, they have opened their doors to para drivers from the Netherlands as well as from other countries.
Exloo is creating an opportunity for new para drivers to gain experience at a large competition, and gives experienced para drivers an opportunity to get into the rhythm of competition.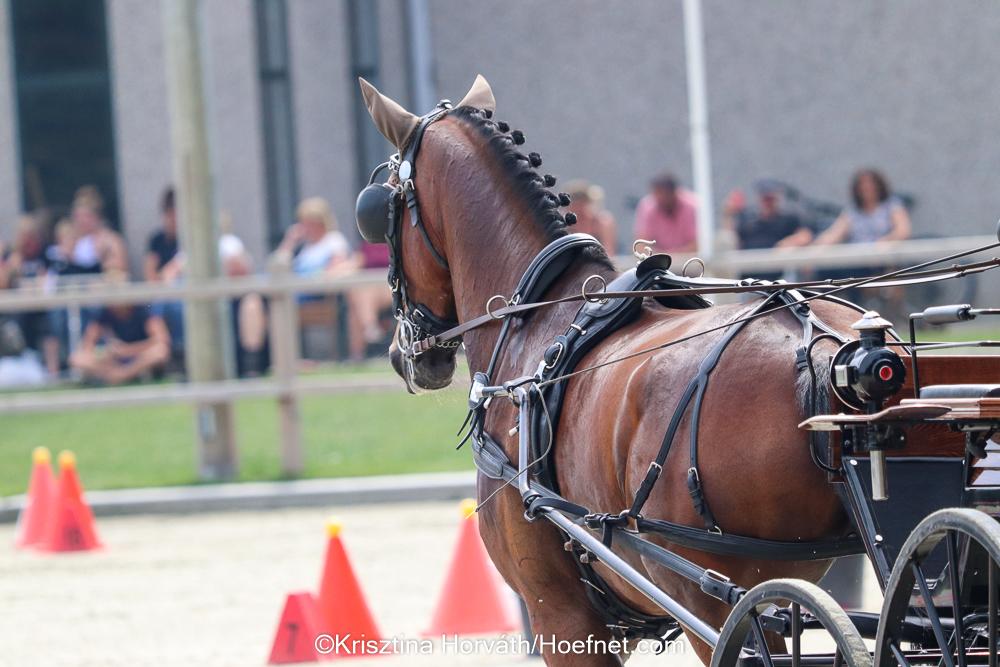 Photo:
Krisztina Horváth
Copyright reserved. Acquisition without acknowledgment and permission from [email protected] is not allowed.