24 January 2022
FEI Badge of Honour for Mark Wentein
The FEI Badge of Honour was recently awarded to Mark Wentein for his involvement in Single horse World Championships over the years, both competing himself and functioning as an official.
In addition to his competing in six World Championships between 1998 and 2018, he is also a level 4 FEI judge and Technical Delegate. Holding the role of FEI Course Director, Mark was also responsible for the education of judges the world over.
Mark is currently also the chef d'equipe for the Belgian four-in-hand drivers.
World Championships
His FEI Badge of Honour was earned through his participation in the following World Championships
1998: Ebbs (AUT) with Luki D Randalis
2002: Conty (FRA), with Luki D Randalis
2006: Pratoni (ITA), with Carlo
2010: Pratoni (ITA), with Carlo
2012: Leizeirias (POR), with Carlo
2018; Kronenberg (NED), with Torsten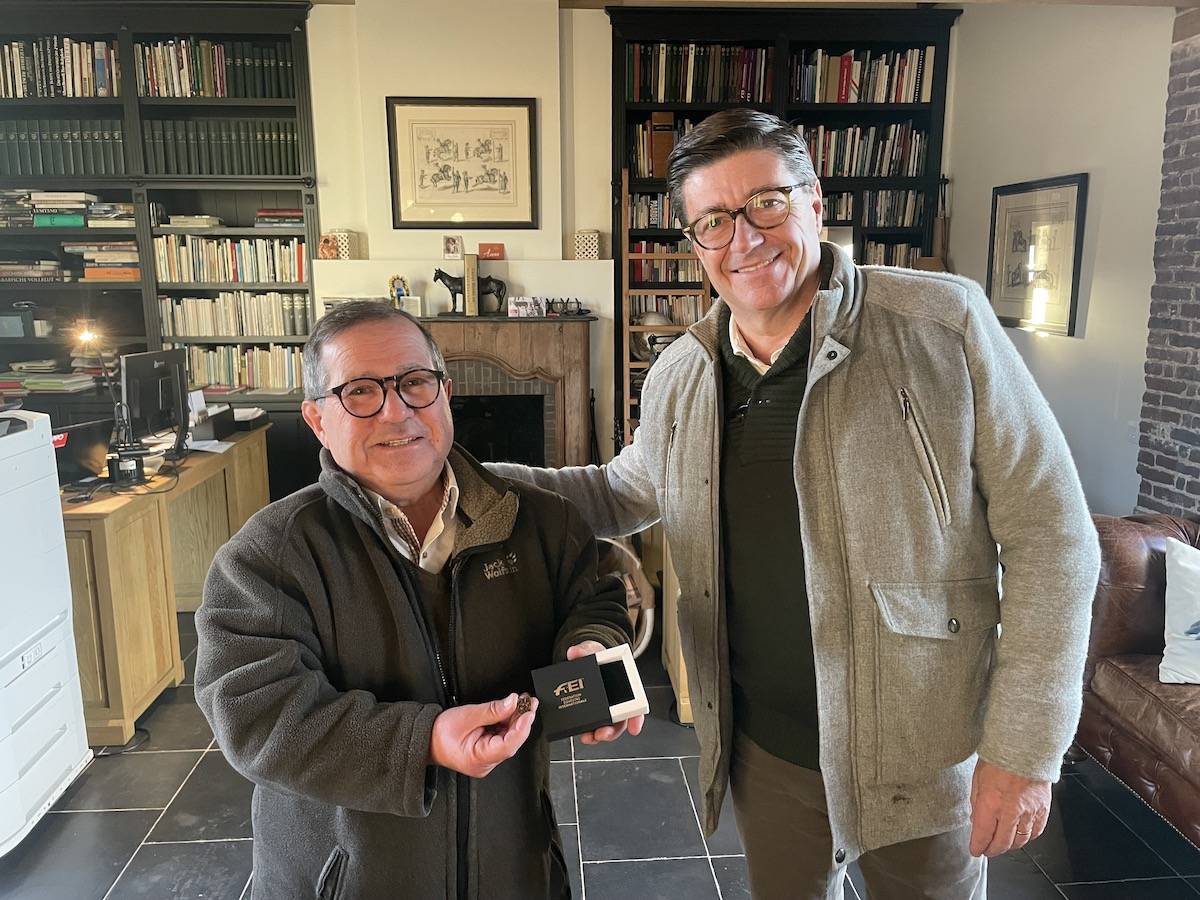 KBRSF-chairman, Mr Stephan Detry, presents Mark Wentein the FEI Badge of Honour